The new Wilson Clash racquets are out. I've been testing four different models: 98, 100, 100 Pro and 108. Here is my Wilson Clash V2 Review.
Wilson Clash V2 Review – Cosmetic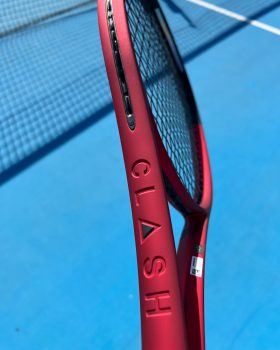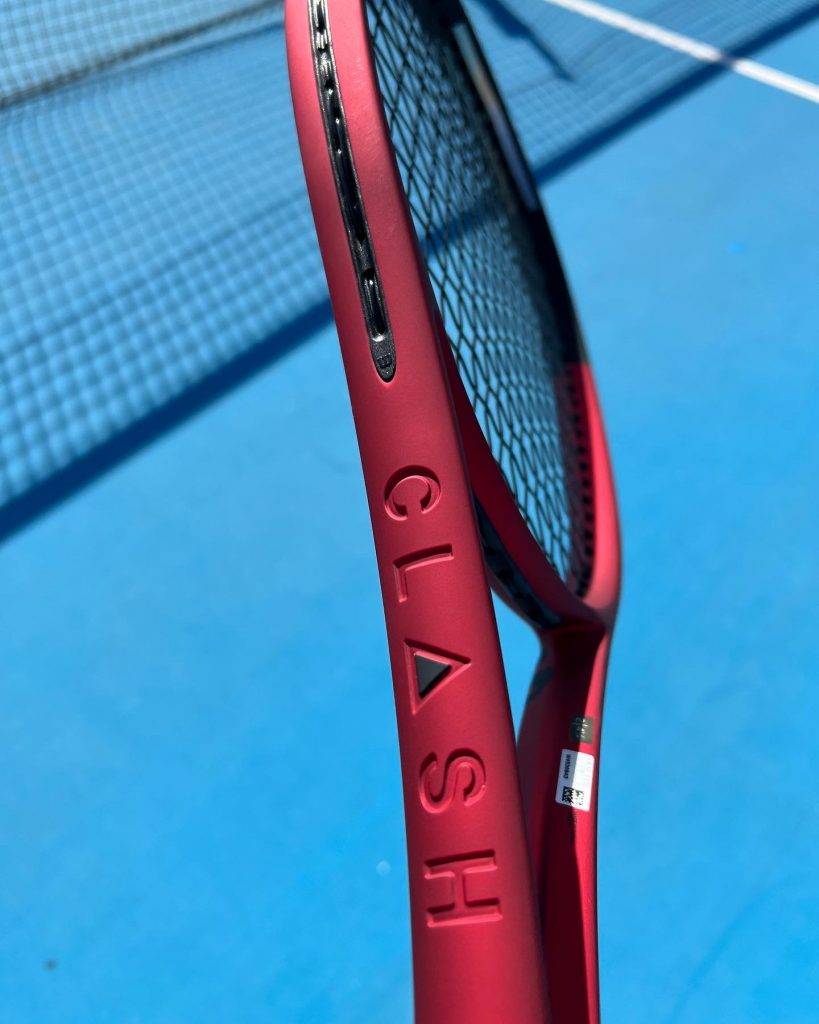 From the strong reactions of my Instagram post, it seems like people love the color-shifting cherry red paint job. It follows the style of their Blade and feels fresh and kind of "Christmassy" at the same time. I think the visual appeal will help sales since the previous Clash paint job was pretty boring but it still sold like crazy.
Purchase the Wilson Clash V2 racquets
The racquets will be available to Wilson Insiders on February 18 from Wilson.com.
Specs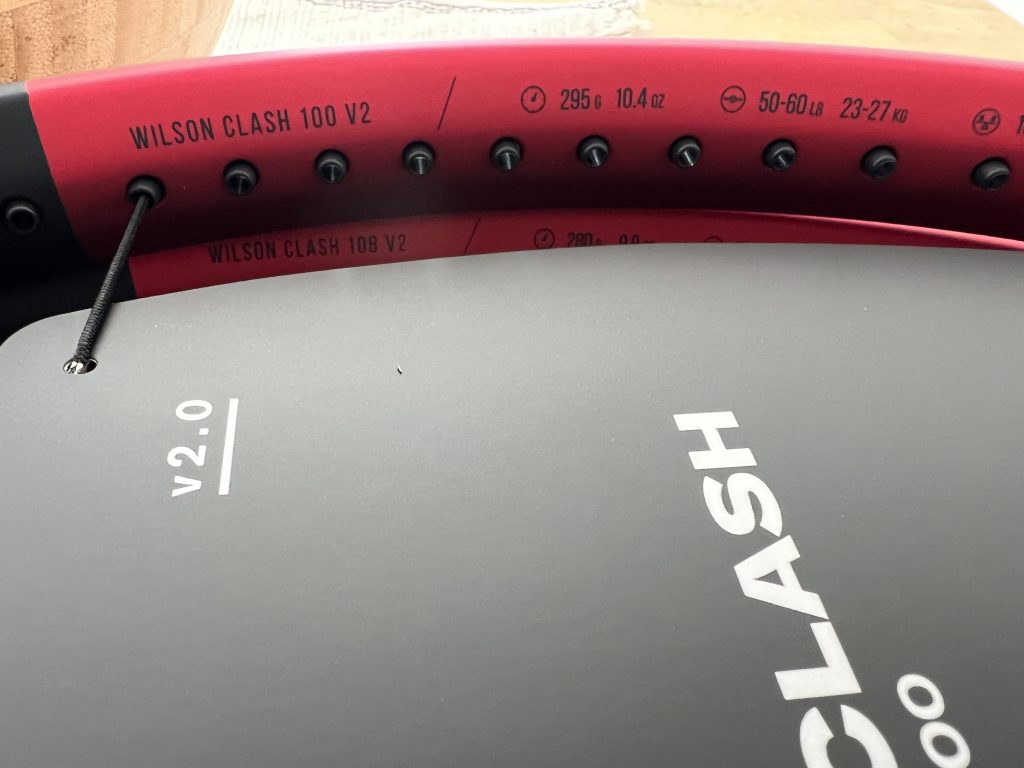 The specs are unchanged except for two significant updates for the more advanced Clash racquets, the Clash 98 and the Clash 100 Pro – they've changed the string pattern from 16×19 to 16×20.
Why? One of the complaints of the Clash V1 racquets was the launch angle and the excessive string movement. Therefore it seemed logical to create a tighter string pattern. I still think it's quite lively, so although it's an improvement, it would have been interesting if the 100 Pro was an 18×20 for example.
    Clash 100 Pro                    Clash 98                       Clash 100                  Clash 108 




Tech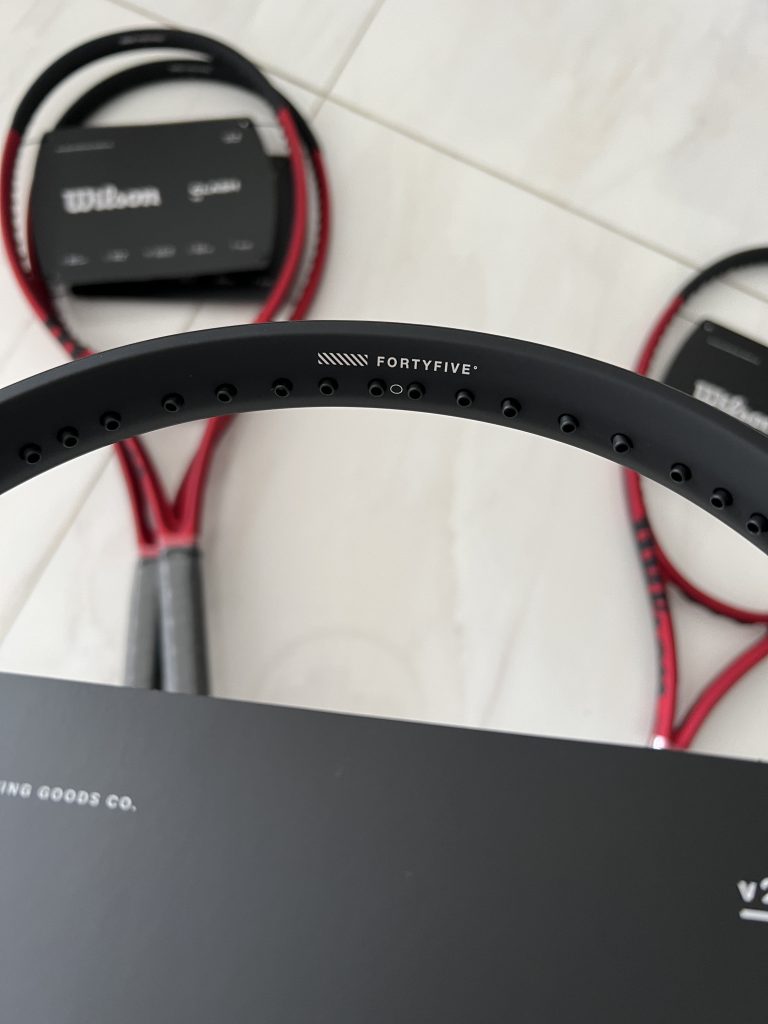 Wilson has added the Forty-Five (braid) technology from the Wilson Blade V8. This is how they describe it:
In addition to increasing stability, it helps the racquet bend in ways that compliment the modern game.
In the Clash, it has made the feel even softer in my experience. I still find it difficult to know where the ball is going in this line of racquets, but I would say that the feeling is somewhat improved and the sweet spot is slightly bigger – helping stability on off-center shots. A few other mentioned technologies:
Parallel Drilling – Grommet construction provides a consistent, more forgiving string bed response while dramatically increasing the sweet spot.
Vertical Bending – Vertical bending of racket frame increases ball dwell time on string bed for players with more modern, vertical swings.
Horizontal Bending – Horizontal bending of racket frame creates industry-leading flexibility for enhanced control on more traditional, horizontal swings.
Torsional Bending – Torsional bending features proprietary carbon mapping to stabilize frame flexibility on off-center hits.
Who are they for?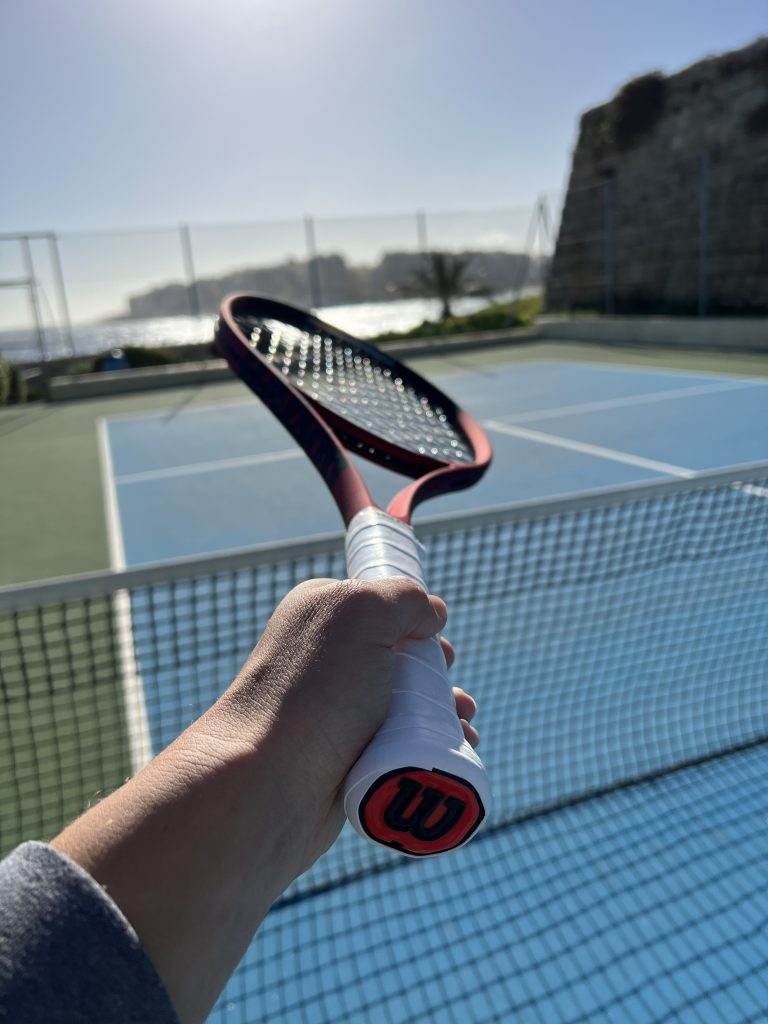 Clash 98 – Advanced players that can generate pace and like a flexible and spin-friendly response. Better for topspin players than flat hitters. I feel like all Clash racquets work better when you play using bigger targets.
Clash 100 Pro – Intermediate to advaned players who like powerful racquets but want a softer, more arm-friendly feel. I found this one quite difficult to control.
Clash 100 – The bestseller and the racquet that can be used by all types of intermediate players, yes even beginners. Low swing weight (307 strung with a 1.30 poly) and EASY to swing.
Clash 108 – This is the true beginner racquet in the Clash line-up. I'm not looking so much forward to this play-test as I'm quite far from the target demographic, but I will give it a go.
V1 vs V2
What's different? I have tried four different types of strings and mainly noticed two things:
These new Clash racquets are overall slightly more powerful and stable. The feeling is softer/plusher and the sweet spot is large. These things sound pretty good, but it sometimes feels like hitting with a pillow, which makes the racquet lack feedback that many advanced players crave.
I like the sensation on impact, but I do struggle to feel the ball at times. I tend to prefer my older Clash 98 (from the Wilson Custom program) as it is slightly crisper.
One way to tackle the lack of control is to go for a stiffer, more control-oriented string. When I tested the Grapplesnake Tour M8 1.30 in the Clash 100 at 52 lbs, it was when I had the best response. I've tried lower tensions and softer strings in the other Clash racquets and it's resulted in an inconsistent string bed.
Pros and cons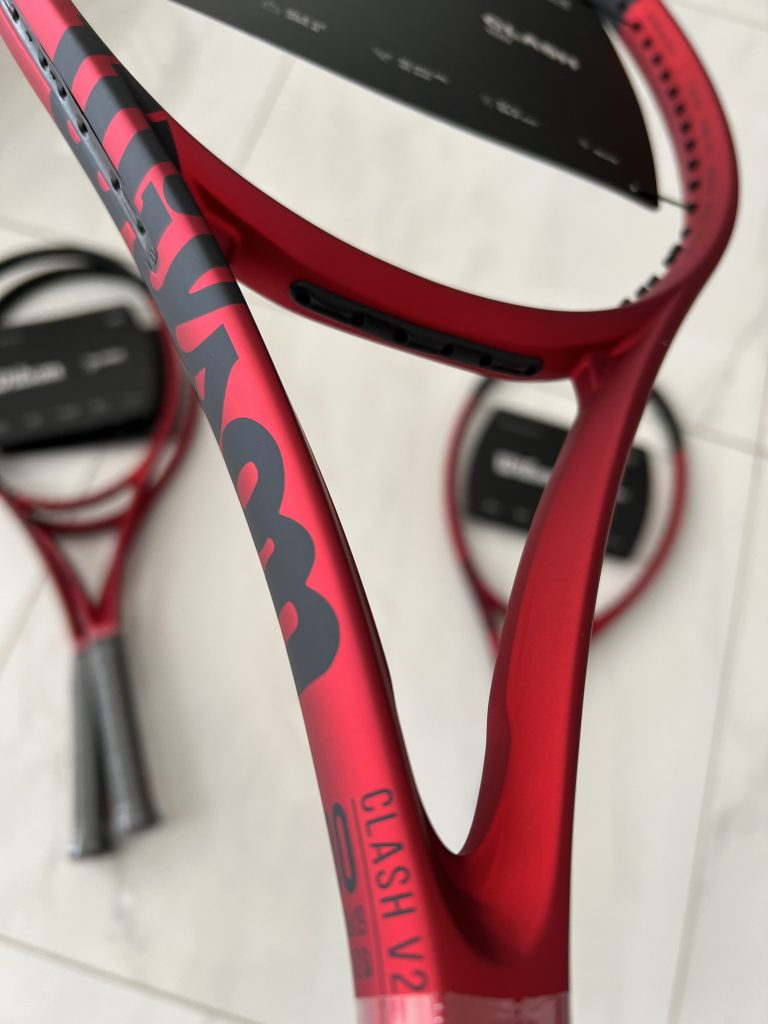 The selling point of the Clash line is strong. You get power and spin in a comfortable racquet. The downside is also obvious: the flexible and muted response from the Clash line doesn't lend itself well to players looking for precision. But for players going for bigger targets, the line is interesting.
+ Comfort!
+ Power and spin
– Control
Verdict and video review
The Clash V2 feels EVEN softer than the predecessor. The Forty-Five tech worked well in the Blade V8 and seems to do the job here as well. I'm not sure if the line needed to be any softer though, because sometimes I feel like I'm hitting with a pillow. My elbow says "Great!", my confidence in my shots says "Hmmmm…".
If you're a player that hits with topspin, likes to go for bigger targets and enjoys an arm-friendly response and muted feel, the Clash racquets are amazing. The V2 is a refinement of the V1, but the 16×20 pattern over the 16×19 didn't make much of a difference to the control aspect. Perhaps the string life is extended slightly, but I would personally have preferred even more control.
The Clash V2 racquets all played best to me with a thicker, control oriented poly strung above 50 lbs. It brings back some crispness to the SOFT response.
I'm sure these racquets will be a big hit with many weekend warriors, but I still think it will be rare in the hands of advanced players.