I have reviewed this racquet three times before, but when I received the Wilson Pro Staff RF97A Laver Cup edition last week, I just had to do it again.
The Wilson Pro Staff RF97A Laver Cup edition is the same racquet as the black/red Federer Pro Staff, the all-black Pro Staff and the so-called "Tuxedo" Pro Staff of last year. The previous edition of the Laver Cup was "infra-red" and the one before that had some gold details. I am pretty sure all of them have sold well, but I was amazed at how crazy people were for the Pro Staff RF97 Autograph during the Laver Cup. According to Wilson, they sold something like 50 of Pro Staffs in one day!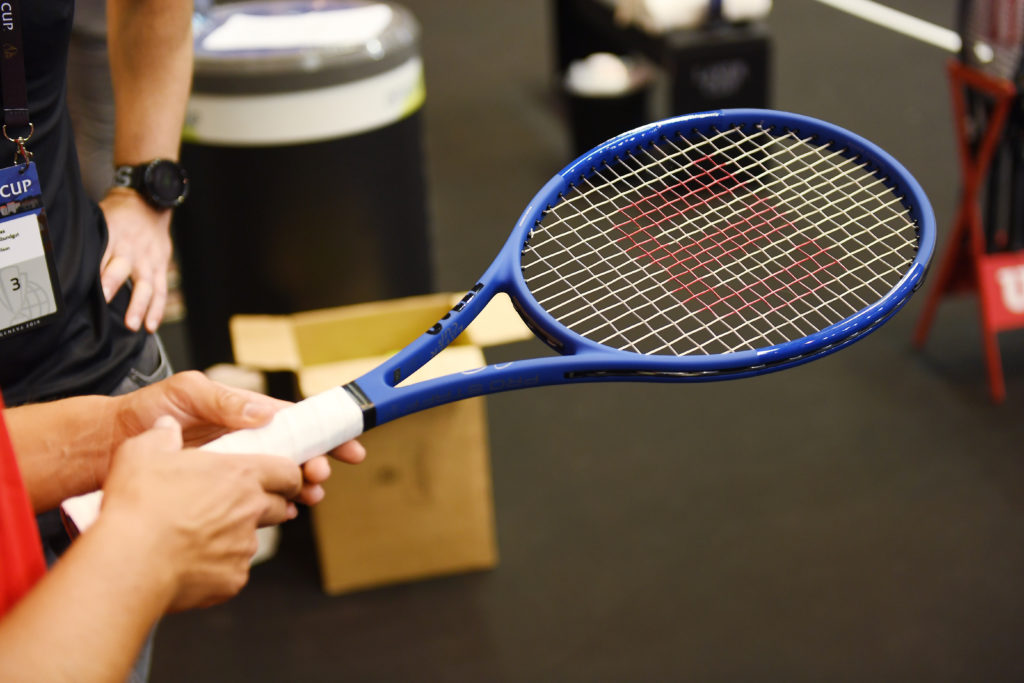 Despite having reviewed this racquet before here and this is just a paint job, I wanted to do a short video with some gameplay. Personally, I think the blue color looks great and I had an awesome time playing with this stick (as usual). It is on the heavy side and can be tough, especially on the shoulder and during long matches, but it is just such a sweet-playing racquet that it is really up to the player to do it justice. String it up with a hybrid such as the Wilson NXT
at 25 kg/54 lbs in the mains and Luxilon Alu Power Rough
at 24 kg/52 lbs in the crosses and you have a great combo!
Wilson Pro Staff RF97A Laver Cup Edition – Gameplay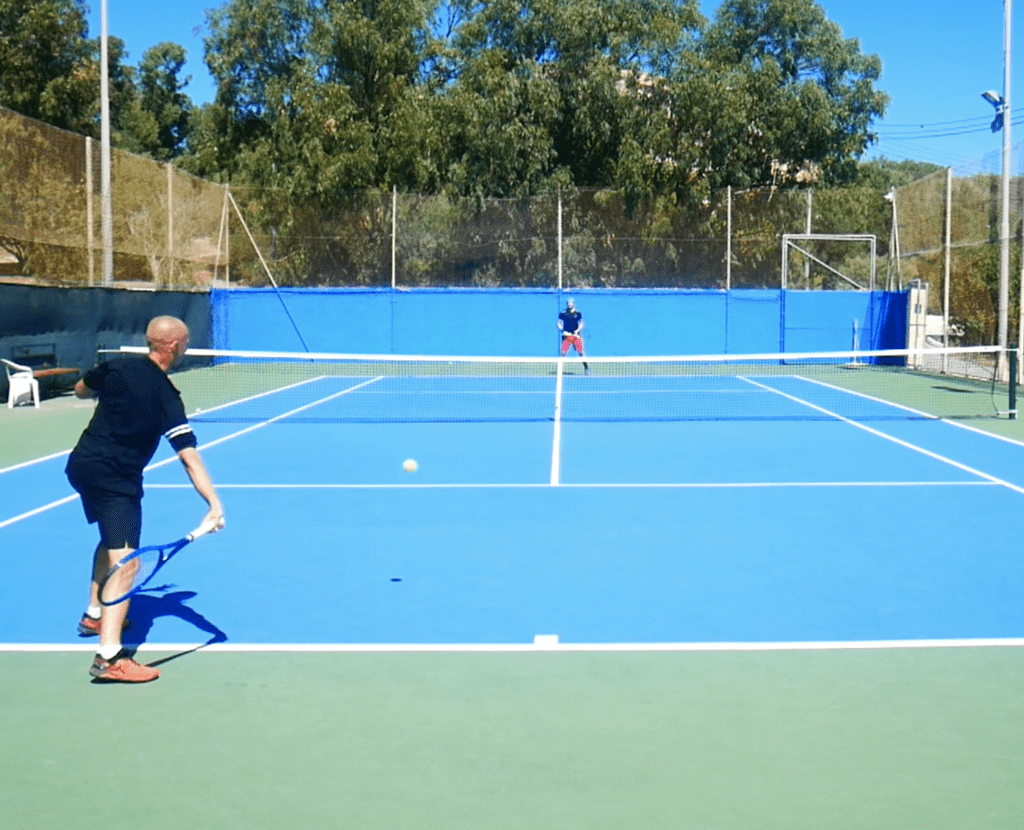 This racquet plays best for guys who have decent technique and footwork. It also helps if you like to attack the ball and move towards the net. The racquet is rock solid on volleys, offers good control yet still some spin on groundstrokes, but is, in my opinion, not whippy enough for extended baseline rallies. It does pretty much everything well, but you need to be pretty strong to handle it.
I love the racquet when I am on my game, but as soon as I am a bit late and not moving properly, the racquet punishes me more than some "tweener" style frames. It can actually be used to improve your game in a way because to play well with this you need to play relaxed, allow your racquet to get into the "pat the dog" position and hit through the ball. Like Federer.
This stick is also great on serves, but it does require decent strength and technique to get some racquet head speed. The racquet is fantastic on slice so you can really hit some nasty "skidders" with this one. Like Federer.
Wilson Pro Staff RF97A Laver Cup Edition – Summary
You don't need to be a Federer fanboy to appreciate the brilliance of the Pro Staff RF97 Autograph. It is a fun racquet to use, works great for attacking players, but requires a lot from the user. It is one of my favorite racquets to play tennis with and I will keep this stick in my bag for those times when inspiration strikes.
PS. I was lucky to get this racquet for free as a part of the invitation to the Laver Cup, but I do find the price of one Laver Cup edition at close to 300 USD/EUR to be way too much. Especially considering that the Tuxedo paint edition
costs less than 180 USD/EUR. So unless you are really keen to get it in blue, the Tuxedo edition will save you some money. DS.
What are your thoughts about the Wilson Pro Staff RF97A Laver Cup Edition?