The Wilson Ultra Pro V4 is available on the Wilson official website. At the moment only in Australia, but I'm sure they will add locations soon.
Wilson Ultra Pro V4
There is no question that the Wilson Ultra Pro V4 will captivate tennis nerds with its blue-to-purple color shifting, its traditional 20.6 mm beam, and the clean yet cool look. This is a control-focused racquet for players with full swings who can generate their own pace on the ball. I don't think much has changed from the excellent Wilson Ultra Pro V3, which was well-received and reviewed here on Tennisnerd. But in this case, it's a good thing. The Ultra Pro is a racquet for players who want maximum control and feel, often attributed to more old-school frames without bells and whistles.
You can purchase the Ultra Pro V4 at Wilson's official website.
Specifications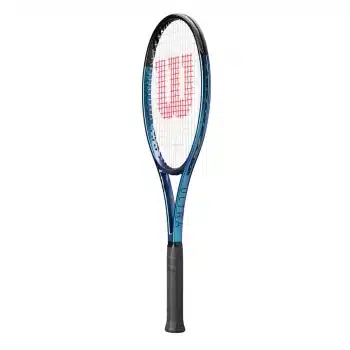 The Ultra Pro is available in two string patterns, the more control-focused 18×20 and the slightly more spin-oriented and powerful 16×19.
The specs in other aspects are the same.
Cross Section : 20.6 FB
Head Size : 97 sq in / 626 sq cm
Length : 27 in / 68.58 cm
Series : Ultra
String Pattern : 18 x 20
Unstrung Balance : 8 pts HL / 31.5 cm
Unstrung Weight : 10.8 oz / 305 g
Tech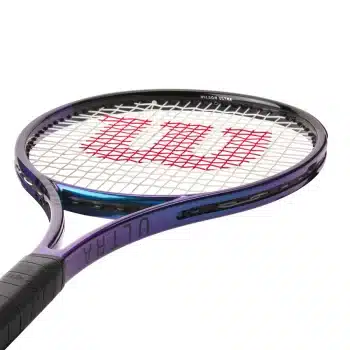 As I said, there is not much tech for the Ultra Pro. This racquet is for advanced players who don't need help and want lots of feedback when they strike the ball.
This is how Wilson describes the Ultra Pro and its technology.
• Ultra model played by select Tour players
• Thinner beam augments ball dwell time on the string bed for enhanced control
• Uncontaminated design features a modern aesthetic with clean lines, bold color accents, and a smooth gloss finish
Review?
I am pretty sure this is the same racquet with a new cosmetic as the Wilson Ultra Pro V3 that I review here, but I haven't yet tried the 16×19 version which would be interesting.
I will keep you posted on Instagram and this website, if I manage to get a hold of a new Ultra Pro in 16×19.
Are you excited about this racquet? Have you played previous versions? Let me know in the comments!