I have been testing the Wilson Ultra Pro for a few days and here are is my review. The racquet replaces the Wilson Ultra Tour.
I was a big fan of the Wilson Ultra Tour when it came out. It was basically a pro stock style racquet in the way that it had no fancy technology, great feel, and control and needed customization. If you play with it in stock form, the racquet will be too anemic. You won't get any power and stability. This is why I think this racquet should come with some Wilson lead tape
or tungsten tape
(some players would also prefer a Wilson leather grip
).
This racquet plays pretty much identical to the Wilson Ultra Tour and from what I've heard it should be the same racquet in a new paint job. I haven't been able to play them side by side, but I do sense that this is a little stiffer. Sometimes the paint might affect a racquet, so perhaps that is what is going on here. It definitely looks a lot better in my opinion in the shiny dark blue paint with silver on the sides.
Wilson Ultra Pro Unstrung Specs
Head Size: 97 sq. in.
Length: 27 inches
Balance: 31.5 cm / 9 pts HL
Weight: 305g (around 320g with strings)
Flex: 63 strung (around 66 unstrung)
Power: Low
Materials: Graphite
Stringing pattern: Mains skip 9T, 8H, 10H
Swing weight: 290 (320 w strings)
I added 2 grams at 12 o'clock and 4 grams at 3 and 9 (total 6 grams) and counterbalanced underneath the base grip by 5 grams. My final strung specs were: 341g, 32.2 cm balance and 331 SW including overgrip and dampener. I am very happy with this spec and this racquet is now up against the HEAD Pro Tour 2.0 as a possible switch for me.
But if you don't do any customization, this racquet will not give you the plow through and power to be effective, so I think Wilson and retailers need to be clear that this racquet is made to be customized and not to be played in its stock form. If you want a 305g racquet without need for customization, you should get a Wilson Blade 98 V7.
How does it play?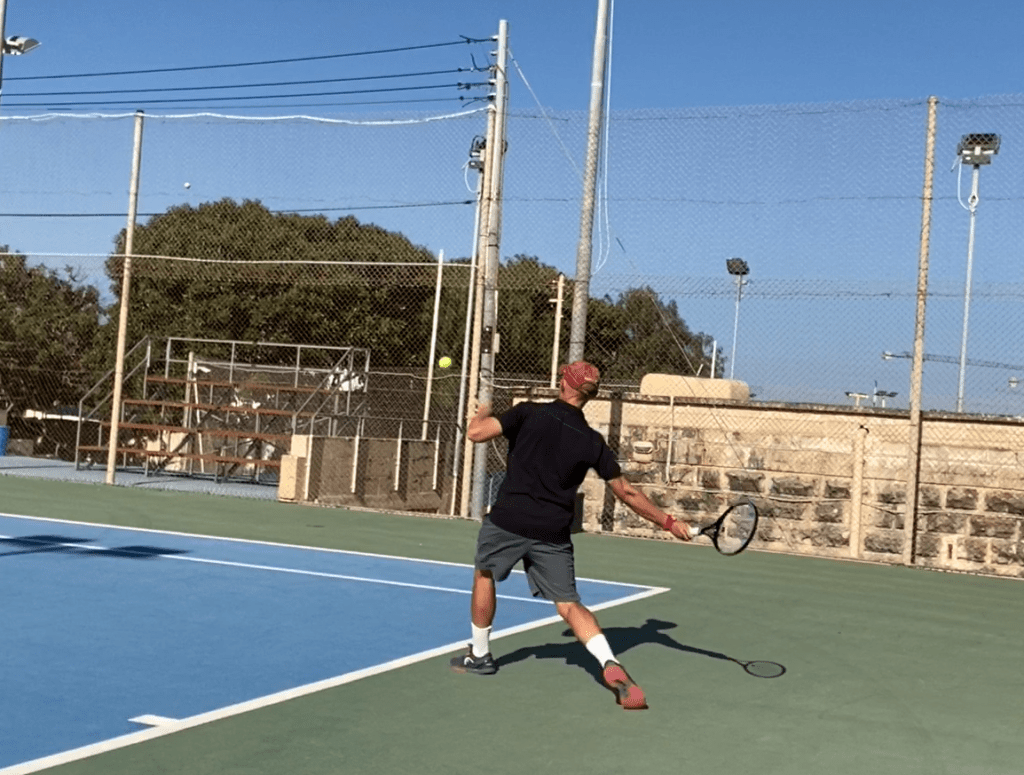 The Wilson Ultra Pro is a low-powered racquet for advanced players. You need to be up for some tweaking and customization. When you get it up to your specs the racquet will give you plenty of control and feel. It really is a pro stock racquet in the way that it is just a platform for your own specs. If you don't know what specs you need, it is tough to recommend.
Customized to my liking and strung with Luxilon Alu Power 1.25,
I enjoyed this racquet a lot. It is all about control and all the power comes from your own technique and the weight added to the frame. It is supposed to play exactly like its predecessor, but I sense it to be a tad stiffer. This might be my imagination or just a quality control thing, but I don't mind it. It is still controlled and comfortable.
You won't get any free power with this frame, you have to bring your own game. But if you do, it gives you exactly what you put into it. It will be on my short-list for switchable racquets in 2020 and is currently head-to-head with the HEAD Pro Tour 2.0. The HEAD PT 2.0 offers slightly better feel (plusher), but the sweet spot of the Ultra Pro feels a bit bigger. Both offer great control, while the HEAD is ready to go straight from the box and the Ultra Pro needs some tweaking.
PS. The video review below will be live on YouTube by 8:30 pm CET. DS.
Summary
The Ultra Pro is a no-nonsense frame for advanced players who like to customize a racquet to their own specs. Without weight added to it, it offers little in terms of plow-through stability and power, but when you have added weight to it, it is an excellent frame – one of the best control-oriented racquets on the market. It is perhaps a tiny bit stiffer than the Ultra Tour, but plays equally well and looks better with the glossy finish.
Great frame, I am actually quite happy that they didn't do anything to it or add any technology. It is just a pure, raw, control-oriented racquet. It is based on the Wilson H19 pro stock mold and if you can generate your own power, I am sure you'll like this one.
Have you tried the Wilson Ultra Pro? What are your thoughts?