Wilson is not only preparing the launch of the new Wilson Clash tennis racquet but also extending the ultra line. The most interesting one from my perspective is the Ultra TOur CV 95. Here is the Wilson Ultra Tour CV 95 Racquet preview.
The Wilson Ultra Tour CV 95 will be endorsed by Kei Nishikori instead of the Wilson Burn CV 95
. In this video, which is in Japanese and I do not understand (although my car speaks Japanese to me every day), they talk more about the Wilson Ultra Tour 95 CV. A Tennisnerd follower wrote that Nishikori's wrist issues have prompted the change to this softer-feeling frame. However, Nishikori's real racquet is not really a stiff one, so I am not sure if that is true.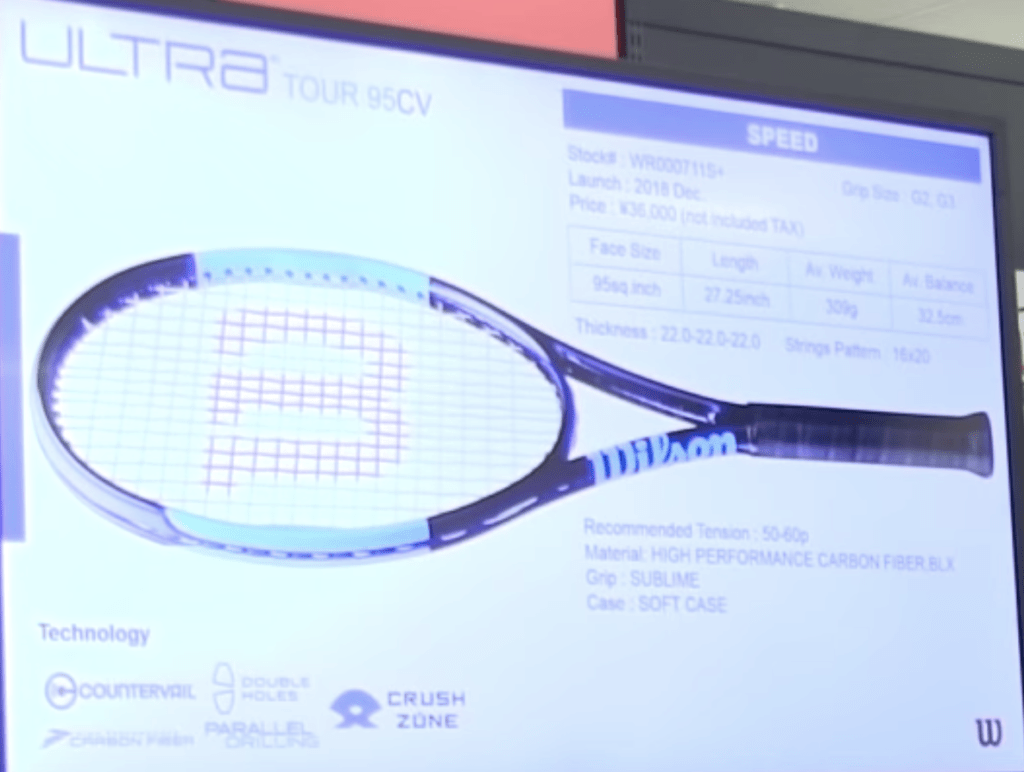 The Wilson Ultra Tour CV 95 will have the following unstrung specs:
Head size: 95 sq inch
Weight: 309 g
Length: 27.25 inches
Balance point: 32.5 cm
Materials: Carbon fiber, BLX, Countervail
Beam width: 22.0mm
String Pattern: 16×20
Stiffness (RA): ? – (Guessing 62-63)
I think a lot of people will appreciate the extended length of the Wilson Ultra Tour CV 95. Although unless Nishikori is actually switching his frame slightly, he plays with a more extended frame (27.75). The specs of the Wilson Ultra Tour CV 95 is very similar to the old Wilson Tour that Nishikori is using underneath Burn and Camo paint jobs. It seems  the stiffness ratings will be closer now too since the Wilson Burn CV 95 was a very stiff stick at 68 RA strung.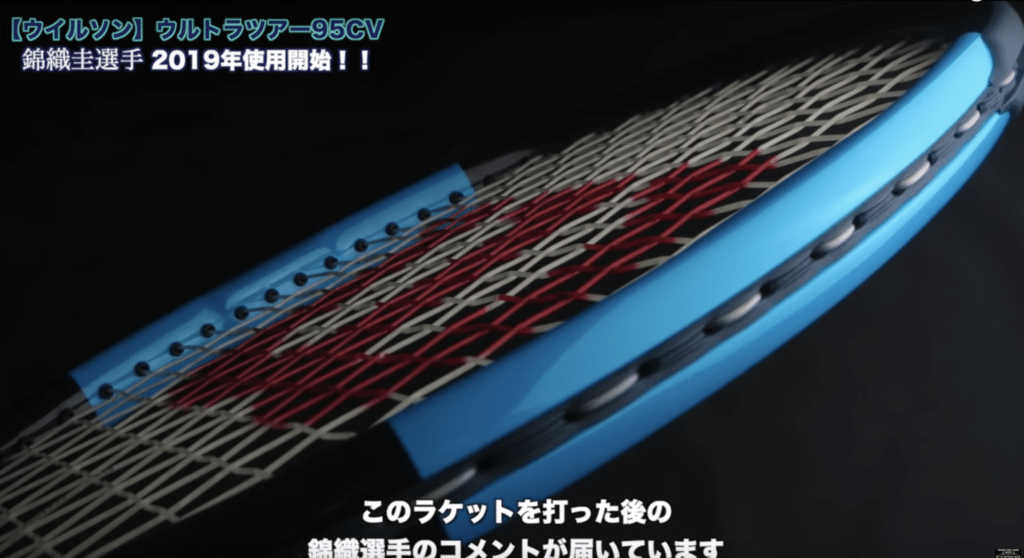 The Wilson Ultra Tour CV 95 will come with a technology called Crush Zone, which is a different grommet system as far as I understand. I do not know exactly what it does or is supposed to do, but my guess would be to open up for more string movement for increased spin.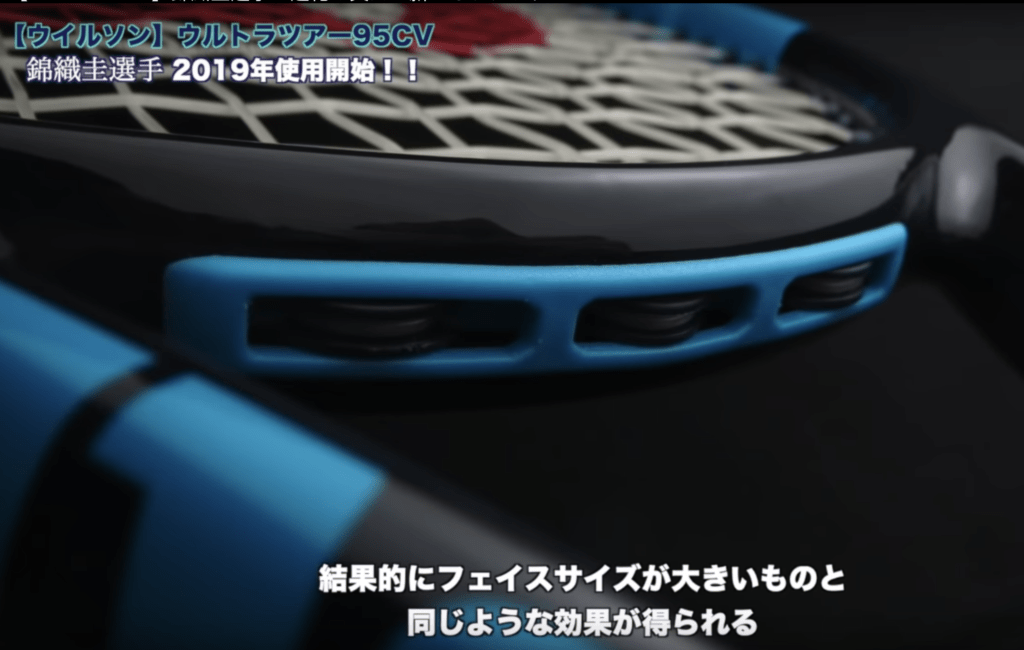 What do you think of the Wilson Ultra Tour CV 95? I liked the Ultra Tour as you can see in my review, but I have not been a fan of Countervail so far. Will be interesting to try this racquet once it is released in December.