It's what many of you have been waiting for. The Yonex Regna 98 Review. At 380 USD, is it worth the money? Yes, and no.
The Yonex Regna 98 review was made possible by Yonex, who were kind enough to send me a demo of this beautiful racquet. And now I don't want to send it back. But I will, I promise.
It's an almost mythical racquet as it's so limited. From what I've heard, Yonex puts their top team on manufacturing these frames and only make 200 per month of each model (98 and 100). That's the reason the price is a little steep for most people. But the interest around the racquet is strong and it seems like the batch of Regna 98 at Tennis Warehouse are sold out. There are still the Regna 100 though, but I haven't tried that racquet myself.
Yonex Regna 98 Specs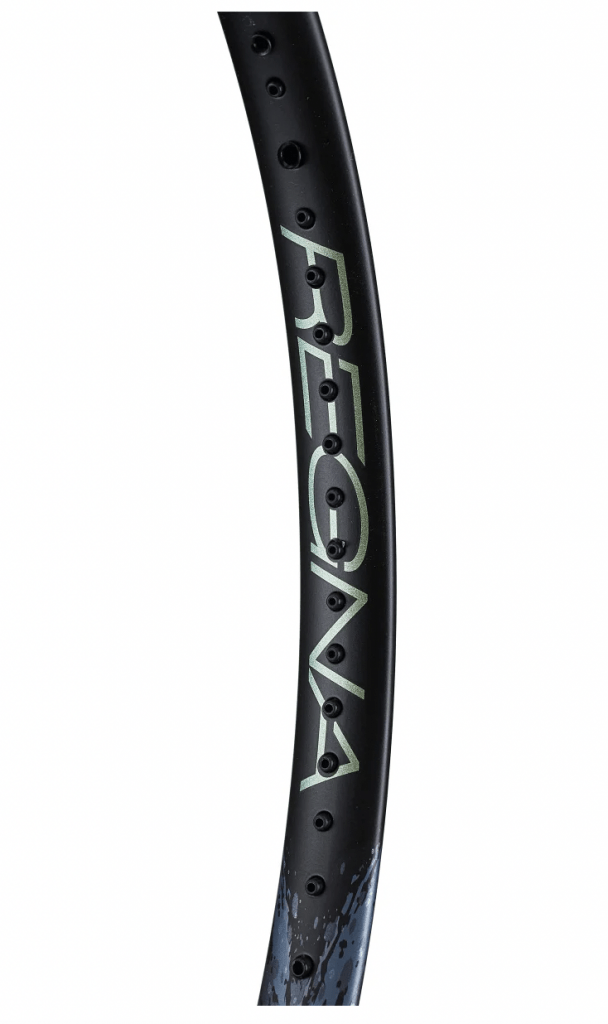 Head Size:98 in² / 632.26 cm²
Length:27in / 68.58cm
Strung Weight:11.5oz / 326g
Balance:12.59in / 31.98cm / 7 pts HL
Swingweight:322
Stiffness:65
Beam Width:21.5mm / 22mm / 22mm
Composition:HM Graphite/ Black Micro Core, Namd
Power Level:Low
Stroke Style:Full
Swing Speed:Fast
Racquet Colors:Grey
Grip Type:Leather!
String Pattern:
16 Mains / 19 Crosses
Mains skip: 8T,8H
Two Pieces
No Shared Holes
String Tension:45-60 pounds
Nothing out of the ordinary there. High-modulus graphite, Namd, Black Micro core, Isometric head shape, are all standard technologies in Yonex racquets. But there is this sentence:
"…with a meticulously engineered beam construction to create a racquet that flexes optimally across all stroke speeds. The on-court payoff, according to Yonex, is increased comfort and stability combined with a high level of accuracy on every swing."
This leads us to the next section – how does the Yonex Regna 98 play?
How does it play?
I tested the Regna 98 with various different string setups. First, Yonex Poly Tour Pro 1.25 at 50 lbs, which felt stiff. Then Yonex Rexis Comfort 1.30 at 55 lbs, which started moving quickly and was a bit too powerful and lastly, Luxilon Element 1.25 mains at 52 lbs and Yonex Rexis Comfort 1.25 at 54 lbs. The hybrid setup was probably my favorite feel-wise, but I played my best tennis with the Poly Tour Pro setup.
The Yonex Regna 98 feels like a racquet that lands in between the VCORE Pro 97 and the Yonex Ezone 98. You feel more connected to the string bed with the Regna over those two though – I think this is the racquet in the Yonex line-up that offers the best feel. It's quite stiff, but in terms of hitting a shot and knowing where it's going, it's top-notch. I especially loved it on serve and volley. It's one of the best serving racquets I've used. It just flows through the air nicely and the stiff frame sends the ball over to the other side with interest.
On groundstrokes, you need to be a pretty skilled player to make the Regna 98 work better than the Ezone or VCORE 98. Those two racquets offer bigger sweet spots and more effortless play. The Regna 98 requires some excellent footwork and craftmanship from the players as the sweet spot is smaller and the racquet feels stiffer on off-center shots.
Pros and cons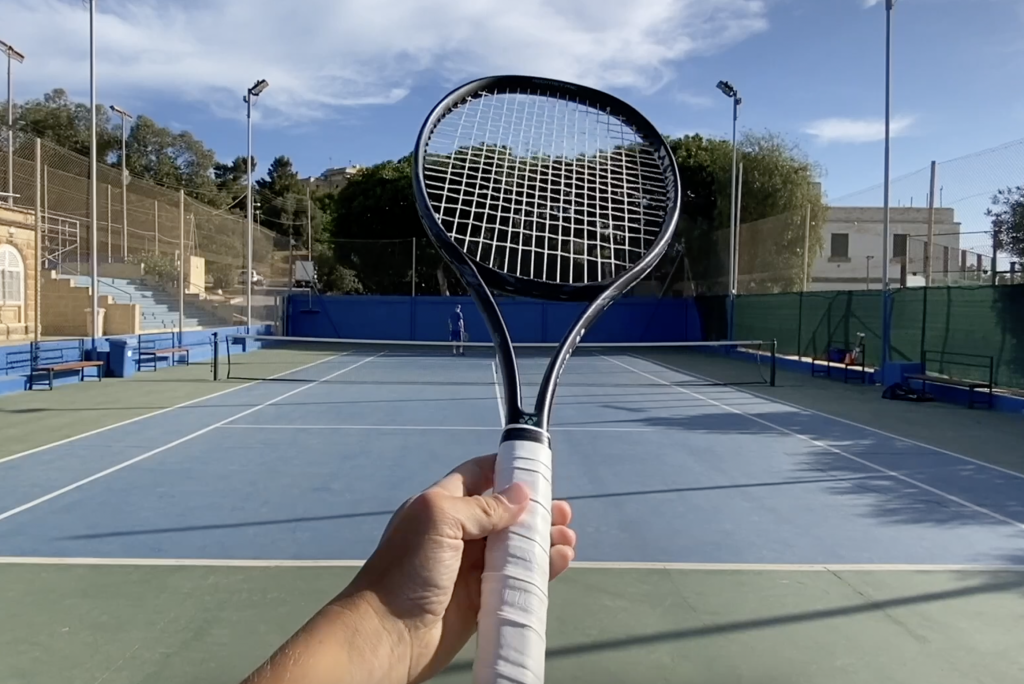 I wasn't alone in trying the Yonex Regna 98. Three other players also tried (a bit higher level players than me), but none of them enjoyed the Regna as much as the Ezone or VCORE. The main remark was that it was demanding and stiff. Many players, also on higher levels, are looking for more forgiveness and free power from the racquet and that's not on tap with the Regna 98. It's great on touch shots, volley and the serve, so for the advanced, attacking player who likes to venture to the net frequently, this frame should be on the demo list.
Pros
+ Strong connection to the ball
+ Cosmetics
+ Power on serve
+ Precision
Cons
– Stiff
– Expensive
– Demanding
The Regna is, in short, a modern player frame and bridges any possible gaps between a VCORE Pro and a VCORE/EZONE. It offers a lower launch angle to the VCORE Pro line but with more power than the VCORE Pro. If you like control frames, have no arm issues but want some more power than most control racquets offer, then the Regna is an excellent choice. For most players, though, I think the ease-of-use and playability of Ezone/VCORE lines will suit them better.
I hope this gives you an understanding of this limited edition racquet. It offers a lot to the right player, but the target group is pretty small.