If you have kept your eye on the Yonex official Instagram account, you might have seen their Yonex VCORE 2023 reveal.
Yonex VCORE 2023
For specifications and technology, watch the video below covering the new Yonex VCORE 2023.
Denis Shapovalov will be the line's main ambassador using the new VCORE 95, while several high-profile WTA players like Caroline Garcia also endorse the line with a VCORE 100.
Garcia uses a VCORE 100 with special make-up, according to a seller of her personal frames, but her new racquets will have the new cosmetic. Shapovalov was recently in Marbella with some blacked-out racquets that are allegedly the new VCORE 95 customized to his specifications.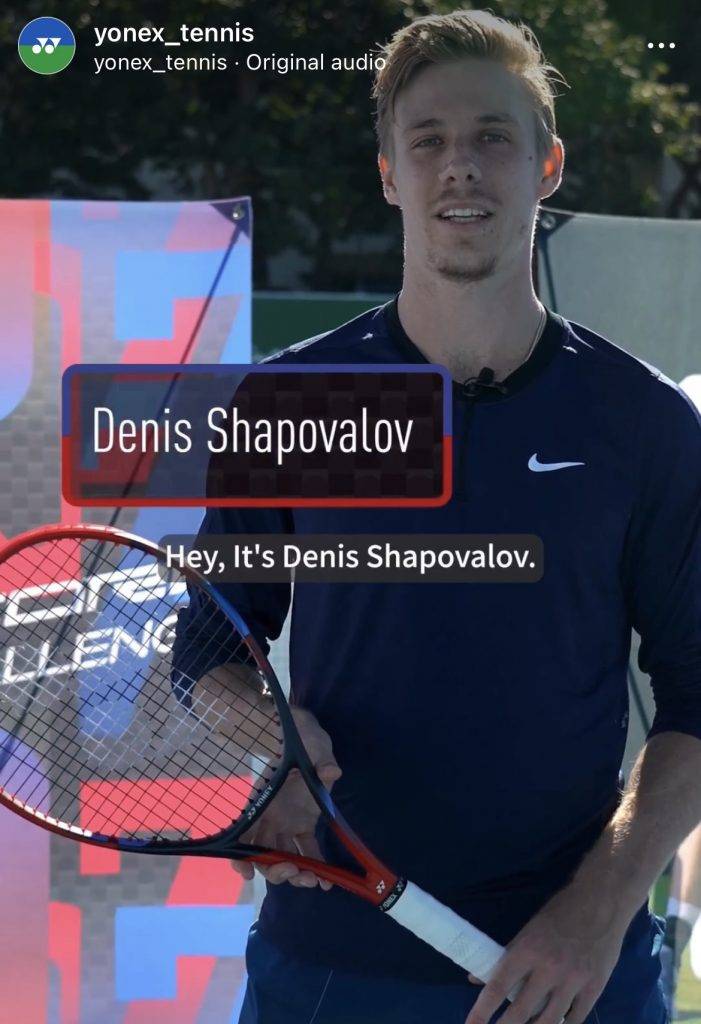 Where do the new Yonex VCORE racquets belong in the Yonex line-up?
The Art of Spin
The Yonex VCORE 2023 is the spin line of Yonex tennis and contains three key models: 95, 98 and the 100. The 98 and the 100 will be available in lighter "L" and longer "+" versions as well. The 95 is quite unique in the marketplace because of the smaller head size, but the isometric head shape makes it more forgiving than most 95 sq inch racquets. This has made it relatively popular for its unforgiving head size.
I am curious about the feel of the new VCOREs. The 2021 VCOREs were good, although perhaps a bit muted for my taste. They get plenty of love around the tennis clubs of the world, but some discerning tennis nerds have complained a bit about the dampening technology VDM in recent generations of Yonex racquets.
My guess is that the VDM will stay, but there might be other interesting updates to the new VCORE racquets. And I'm very excited to try them once Tennis Warehouse Europe gets a few demos. Or if maybe Yonex wants to send me a few >)
Specifications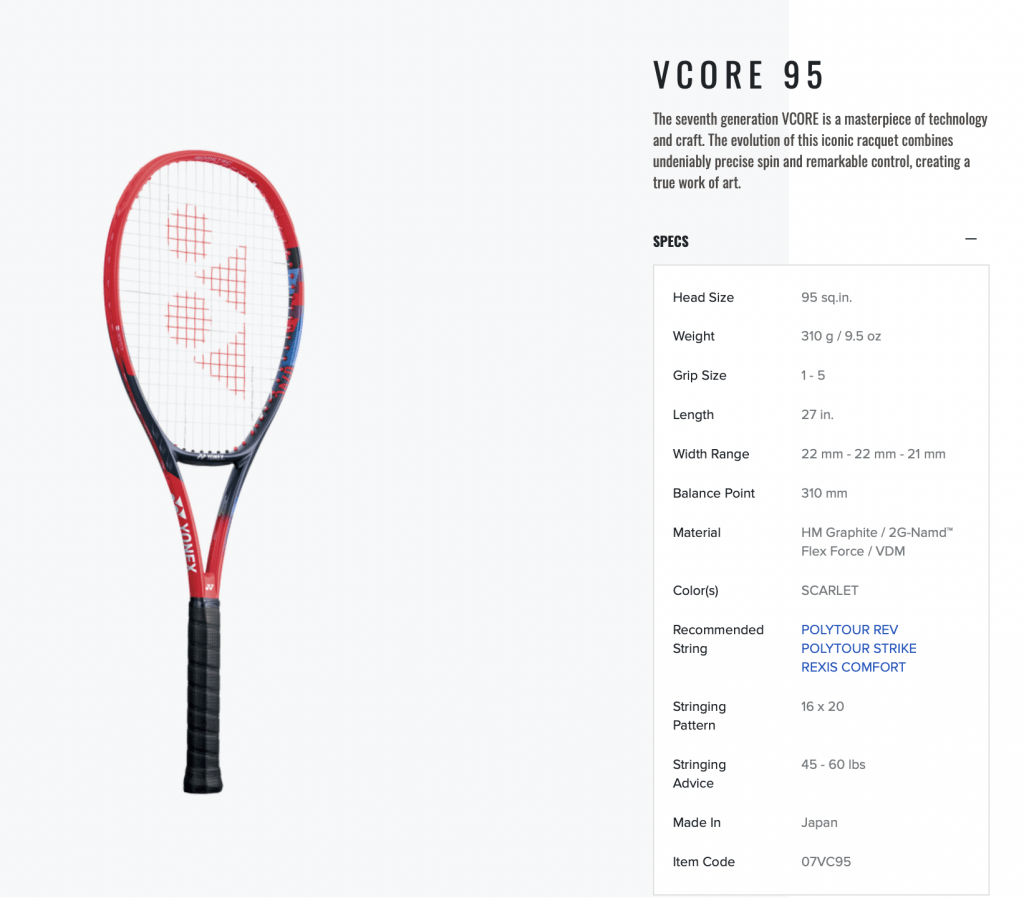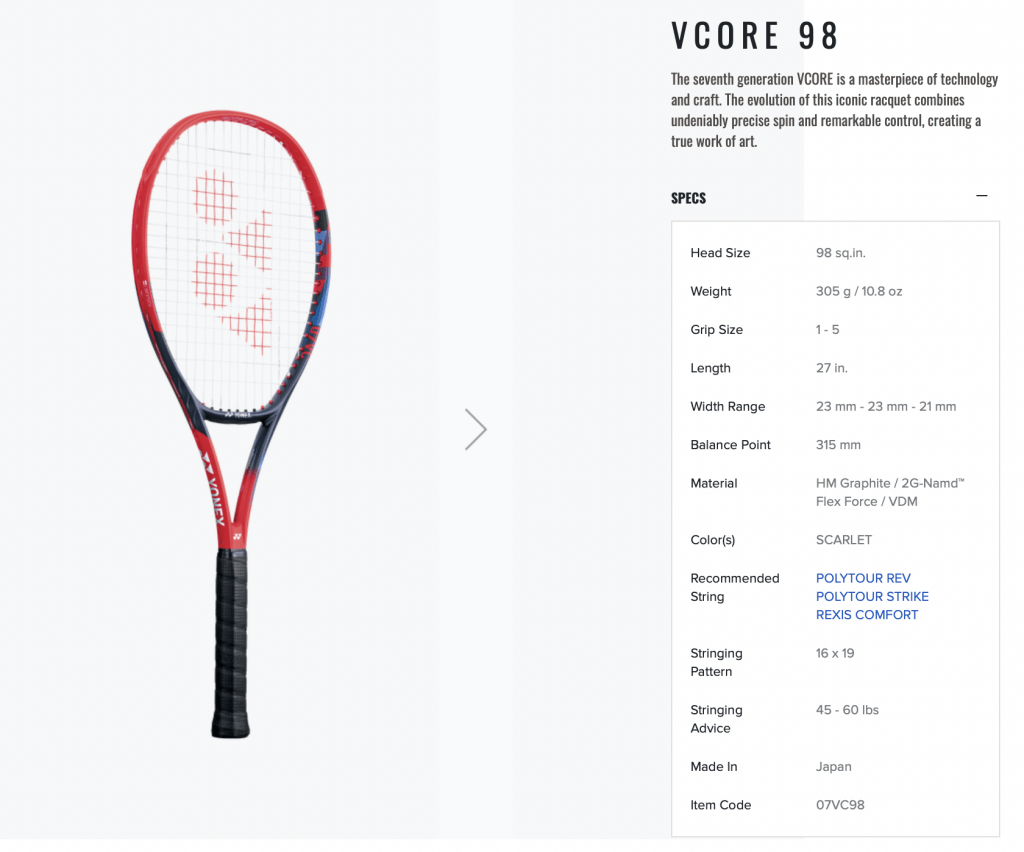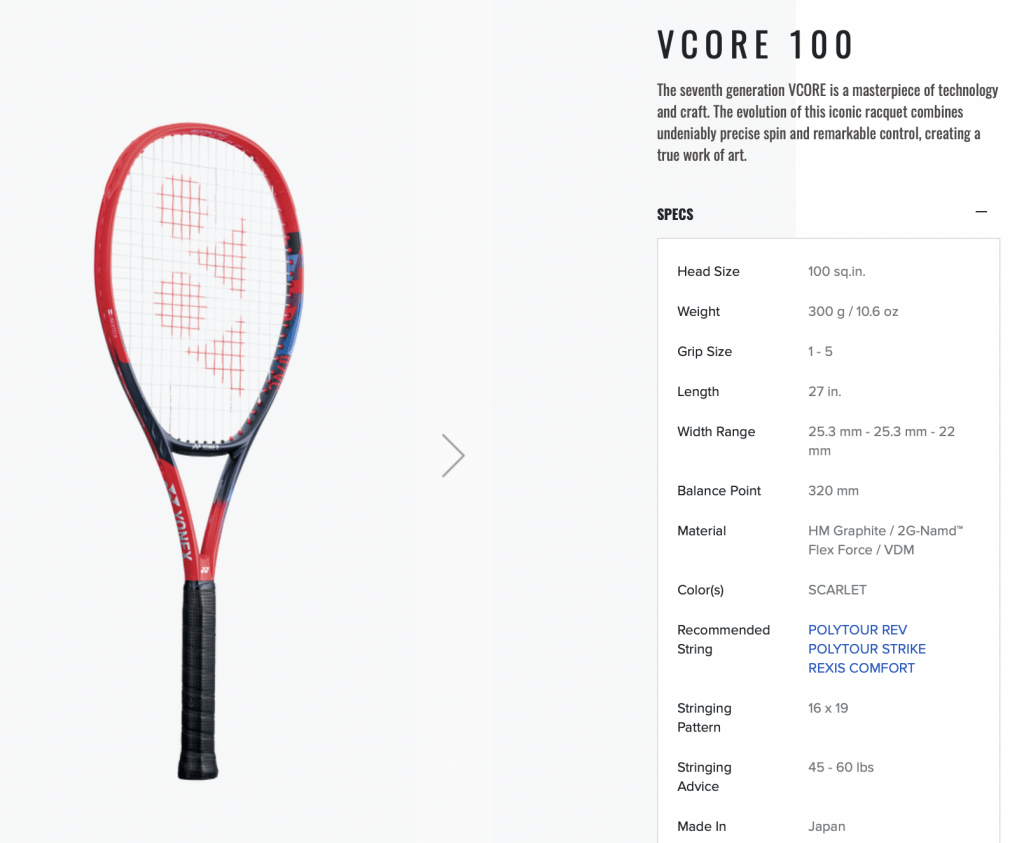 What is your favorite Yonex VCORE racquet and what do you expect from the new line of racquets?