If you're a tennis fan or a Swede, I'm sure you haven't missed that ex-French Open finalist (twice), Robin Söderling has quit tennis and devoted his attention to launching tennis products under his brand name RS Tennis. I've been playtesting the RS Lyon strings for a while and recently started hitting with the All Court Black Edition tennis balls as well. Initial impression are really good for both.
RS Lyon Tennis string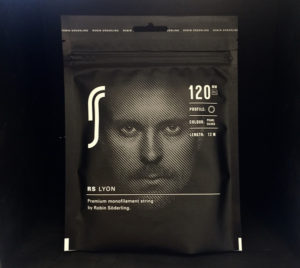 The RS Lyon tennis string has been reviewed favourably by Tennis Warehouse and was voted newcomer of the year by the tennis nerds over at Stringforum. From what I've heard previously it's a soft, yet control-friendly string with good durability which is pretty much exactly in my wheelhouse.
I really felt that the RS Lyon was significantly more arm-friendly than string such as RPM Blast and Luxilon Alu Power and on similar level as my other favorite string, Solinco Hyper-G
 (read my review here). It also was very control-oriented and definitely not a string for you who need extra power. If you can generate your own – this can very well be the string for you.
Regarding spin it wasn't as spin-friendly as Solinco Tour Bite Soft or Solinco Hyper-G, but not bad. If you're looking for extra rotations on the ball, I would look elsewhere.
However, looking at the entire package of RS Lyon, the price (good), the soft feel (for a poly string) and the controlled response along with above average durability, I can truly recommend it for a wide variety of players.
RS All Court Black Edition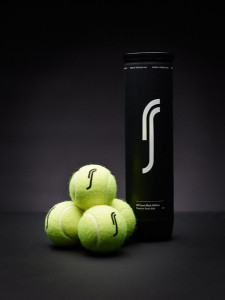 The RS All Court Black Edition was the first product from RS Tennis and it has also received lots of praise and has been used for consecutive years in Stockholm Open on the ATP World Tour and now also for the ATP Memphis Open next year.
I can already say I really love this ball! It feels slightly heavier than my normal US Open Wilson balls
, but it offers better durability and a more controlled response.
I truly believe that, thanks to impressive quality and feel, the RS All Court Black Edition can become a permanent fixture on the ATP World Tour.
Well done Robin and the other guys on the RS Tennis team. RS Tennis has the potential to be a key industry player on the tennis scene in the future and it will be exciting to follow their journey.