Strings made from recycled materials such as PET bottles are becoming a thing. We tested Eco Power, here is our Luxilon Eco Rough Review.
Luxilon Eco Rough Review
Big thanks to Henrik Wallensten for contributing with the string set. I only had one set to test and Henrik strung it up for me in my HEAD Radical MP Auxetic at 24 kg. We did enjoy Eco Power, but it felt like it had no standout feature over other strings. But having a string made of 90% PET bottles and other recycled plastics is exciting and a step in the right direction.
Eco Rough is quite different from Eco Power. It is a light silver color and feels rough to the touch. My first instinct was that it would lose tension quickly, similar to what happens with Alu Power Rough. But I was surprised by the tension maintenance, which impressed me with this string. I was six hours of hitting in without a noticeable drop in tension or playability. I have only tested this string in one racquet as I said, but the test was overall positive and I think Eco Rough is better in playability than Eco Power.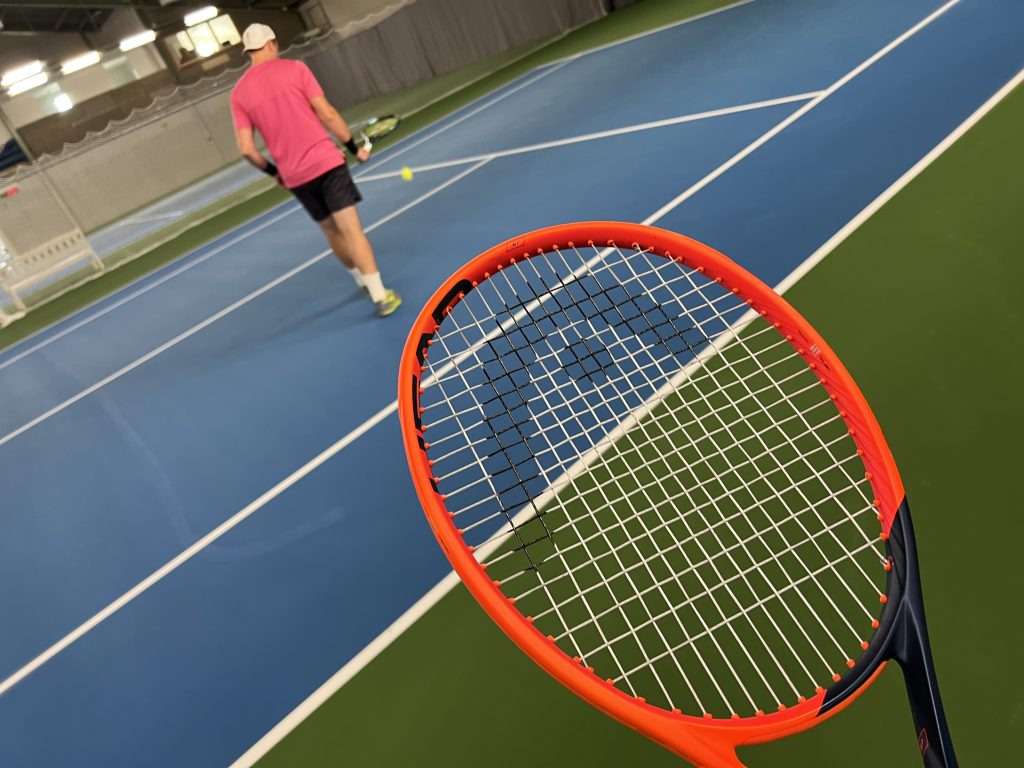 There are no data on Eco Power in terms of stiffness, tension loss and spin potential as you can see below.
What is interesting from the Tennis Warehouse University data is that the spin potential of Eco Power is remarkably high. I think it is one of the highest scores I've seen. And the stiffness of the string is low. This makes me think I need to revisit it once more, but I was not as impressed as these scores when I tried it in my HEAD Prestige MP or Tecnifibre TF40.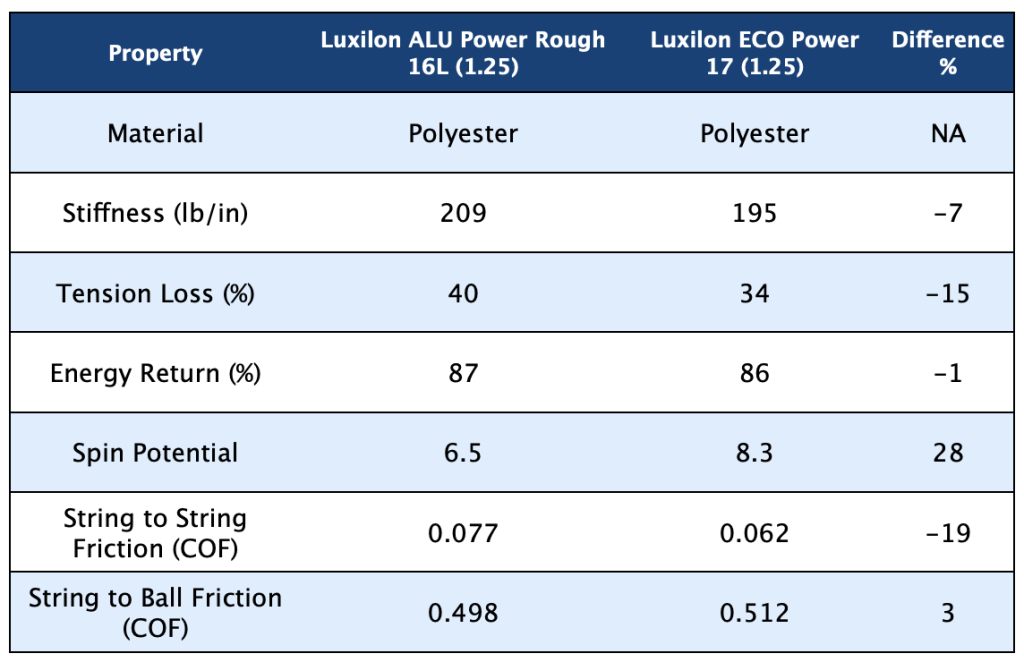 Luxilon Eco Rough
Luxilon Eco Rough is so far unavailable to buy. I have actually seen very little information about this string. But it did impress me. I thought the spin and control factors were both excellent and I did like the feel, not too harsh, not too soft.
I definitely want to test this string again and in other racquets. A nice string that surprised me in pretty much every factor.
More to come! Let me know if you have tried this string and what you think about it.
If you want to support Tennisnerd, consider joining our members page. Or why not purchase a product from our friends at Tennis Warehouse, Tennis Warehouse Europe and Tennis Only.  Thanks for your encouragement.