I've got a set of the new Luxilon Smart string to test a while ago and wanted to add my thoughts about it. The idea behind the Luxilon Smart string is for the string to stiffen on faster swings for control and soften on slower swings for touch, feel and comfort. Does it work? Here is my Luxilon Smart String Review.
I only had one set for a test so I chose to string it up in my weighted-up Babolat Soft Drive for this Luxilon Smart string review. The idea with the Luxilon Smart string is to string low, around 20 kg / 44 lbs so that is what I did. During the first twenty minutes, I struggled a bit with control, but I am used to playing a full bed of a stiffer poly so that was likely one of the issues. After I grooved a bit more with the string I noticed a really high level of comfort for a poly. The string reminded me of a Luxilon 4G Soft
or Volkl Cyclone Tour
, which is two other soft poly strings with good spin properties, comfort, and playability, but with less durability than a stiffer poly.
Luxilon Smart String Review – Characteristics and playability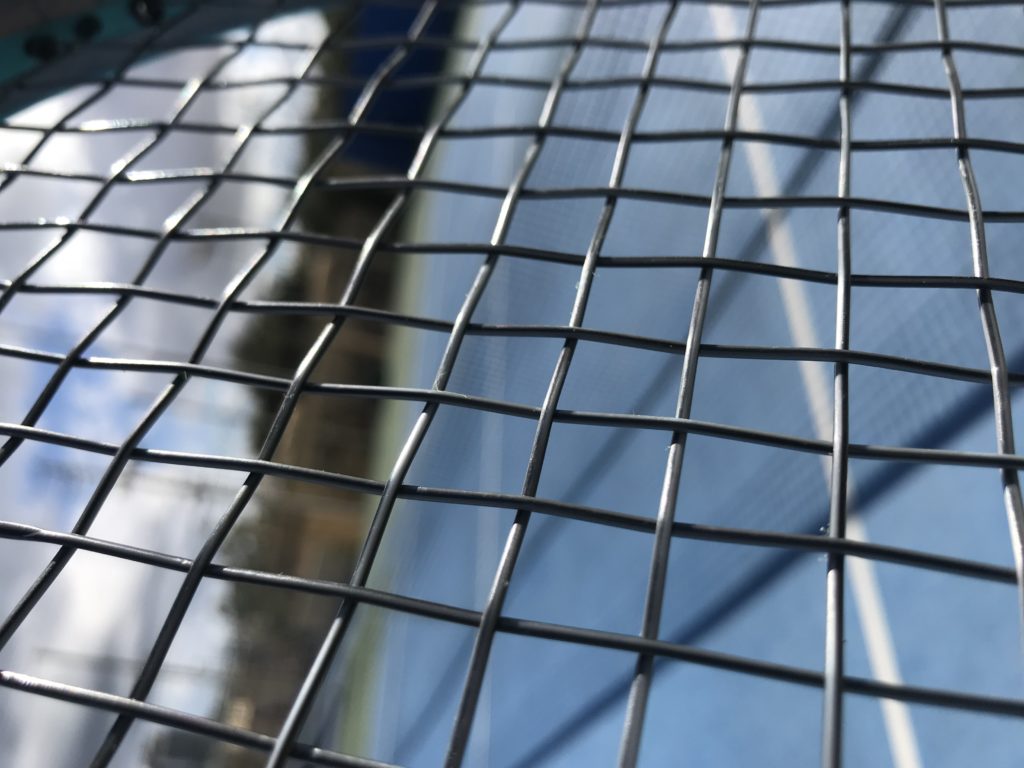 The Luxilon Smart
string was pretty easy to install, seems to hold tension well and is a softer poly which would fit players who like to play with polys but want a more arm-friendly response than for example the Luxilon 4G (read my review). I enjoyed playing with it and it offered good spin and decent control, but I did not find that I could rely on it as well as I can with 4G or Alu Power if you compare it to other Luxilon strings. It played close to Luxilon Element Rough
which I really liked, but like with other softer strings, it loses some control after about ten hours of hitting.
One of the key questions here is: does the tech work? Does it really play softer on slower swings and compact strokes and more firm on faster swings? Yes, I actually think there is some truth to that, but I am not sure it benefits my game more than what I get from a Luxilon Alu Power. In the marketing video, it says that this string is for everyone, but I am not so sure. I think this string is more suitable for intermediate level players who want to step up from using multifilaments but want more power than what a stiffer poly string provides.
Luxilon Smart String Review – Summary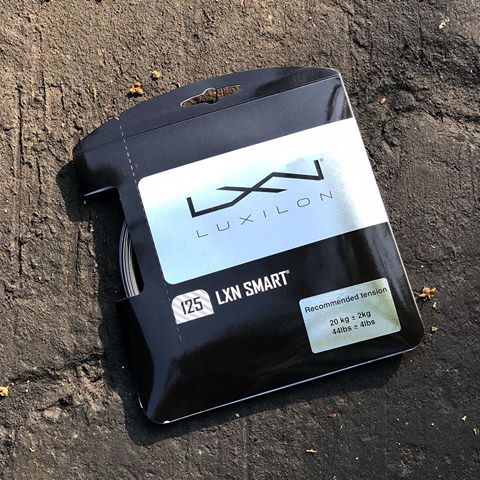 I would not say that this string plays remarkably different than other softer poly strings and I think most players will be hard-pressed to feel the difference. It is a nice string, offers good control for a soft poly and decent durability, but it is nothing that stands out to me like amazing innovation. I enjoy Luxilon strings, it is one of the most dependable brands out there on the pro tour for a reason, but I personally prefer the control I get from stiffer poly strings to the Luxilon Smart string. Nice string, but nothing out of this world.
Curious to hear if you have had a different experience while testing this string. I might pick up another set to test it in a different racquet and I will then update this review with my new findings, but so far, good, but nothing outstanding.
Let me know what you think about the Luxilon Smart string in the comments below!