Daniil Medvedev is on an absolute tear and has won three ATP titles in a row. But what are Medvedev's new strings?
Medvedev's new strings
Medvedev's new strings are black compared to his old setup with Tecnifibre Razor Code White. Read this article if you want to know more about Daniil Medvedev's racquet. But what are Medvedev's new strings?
According to the gear nerds on the Tennis Warehouse forums ("Pabletion" confirmed this information), Medvedev is using a new carbon-colored string from Tecnifibre called Razor Code Soft. It is not out for sale yet and I have seen no information on Tecnifibre's website or anywhere else about this string. Since Daniil has been playing some amazing tennis during the last weeks, it would make sense to release the string soon, before the clay court season starts and he will likely not get the same kind of results.
I find it fascinating if Daniil has moved to a softer polyester, because I already thought Razor Code White was a relatively soft option for a player of Daniil's level, but he does use a very control-oriented racquet (old Tfight with a 95 sq inch head and 18×19 string pattern).
How much can be attributed to the string?
A player's success is rarely directly correlated to gear. We like to blame the gear when we play badly, but it is seldom the reason for our bad play. But on the ATP Tour, the margins are small and a small tweak to your racquet can free up a bit more power or control (depending on what the player wants). This small change will then act as a positive mental trigger and the player will start building confidence and connecting positive emotions to how the results changed in conjunction with the gear change.
So the string cannot be given loads of credit for Medvedev's fantastic play, but the positive change might have helped him build confidence and have acted like a kind of placebo effect. Which might mean it is part of Medvedev's return to winning ways.
Tecnifibre Razor Code Soft Review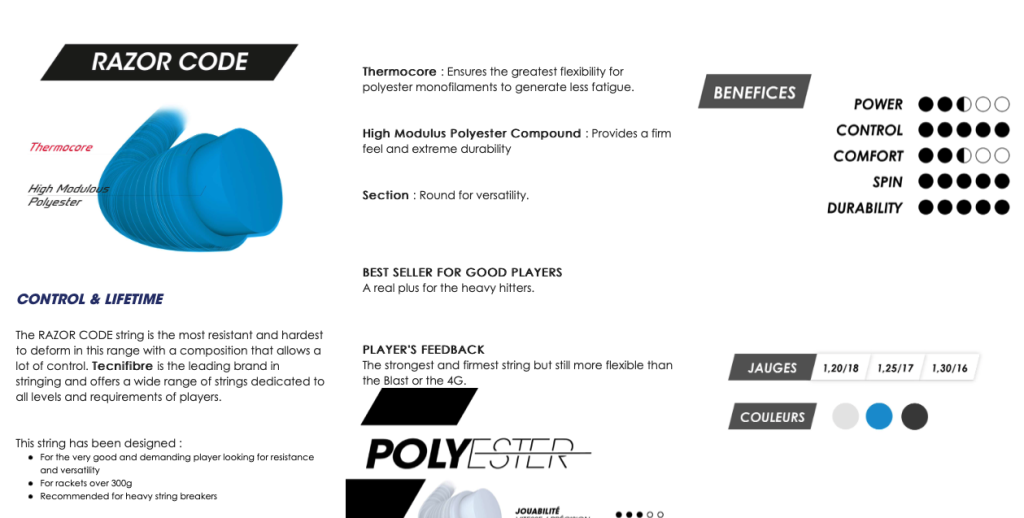 Will there be a Tecnifibre Razor Code Soft Review on Tennisnerd? Yes. When the string is released, we will get our hands on it and create a review on our YouTube channel and here on Tennisnerd.net. Patrons of Tennisnerd always get the first impressions.
Let me know if have any release dates or know more about this exciting new string.