Sometimes a new string comes along that makes you smile. Zero from Restring is such a string. Here is my Restring Zero review.
Restring Zero Review
My Restring Zero review started in an unusual way with the founder visiting Marbella, Spain (he lives in Washington, D.C.) to hand-deliver some test sets. Don't get me wrong, he didn't come here just to give me some strings to test, but it was a nice coincidence and gave us a chance to meet up.
Juan is one of the co-founders of the company alongside Nick. You can read about the Restring founders on their official website. You can also get a 10% discount on your string purchase with the code TENNISNERD10.
I had heard many good things about Zero, but I am always skeptical going into a play test. There are so many brands that just slap a logo onto an already existing string and call it something new. This is not exciting to me, at all and seems just like a money-grabbing approach or perhaps a fun hobby project.
Restring Zero is, as far as I can tell, a new string, a passion project, and something the founders (high-level players) use themselves. This is the way it should be in my old-fashioned head.
What is Restring Zero?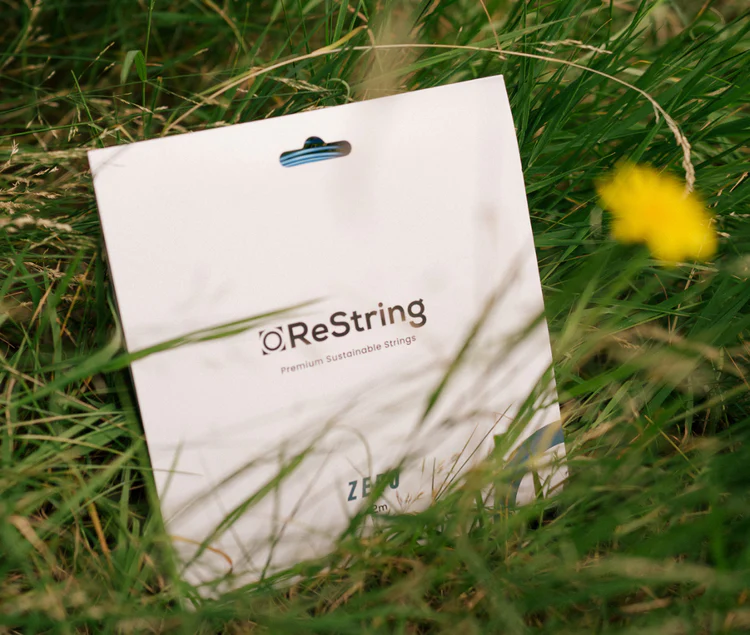 Zero is a six-sided, or hexagonal, if you want to sound fancy, bright blue polyester string. It is lubricated for more string movement, which is supposed to increase spin potential.
It comes in two different gauges, 1.23 and 1.28. Go thicker for durability and control and thinner for more power and comfort.
I would say it is a medium to soft poly. It plays a bit like Hyper-G and Lynx Tour but feels more comfortable and a little livelier. The comfort level would be around Yonex Poly Tour Pro, in my estimation.
How does it play?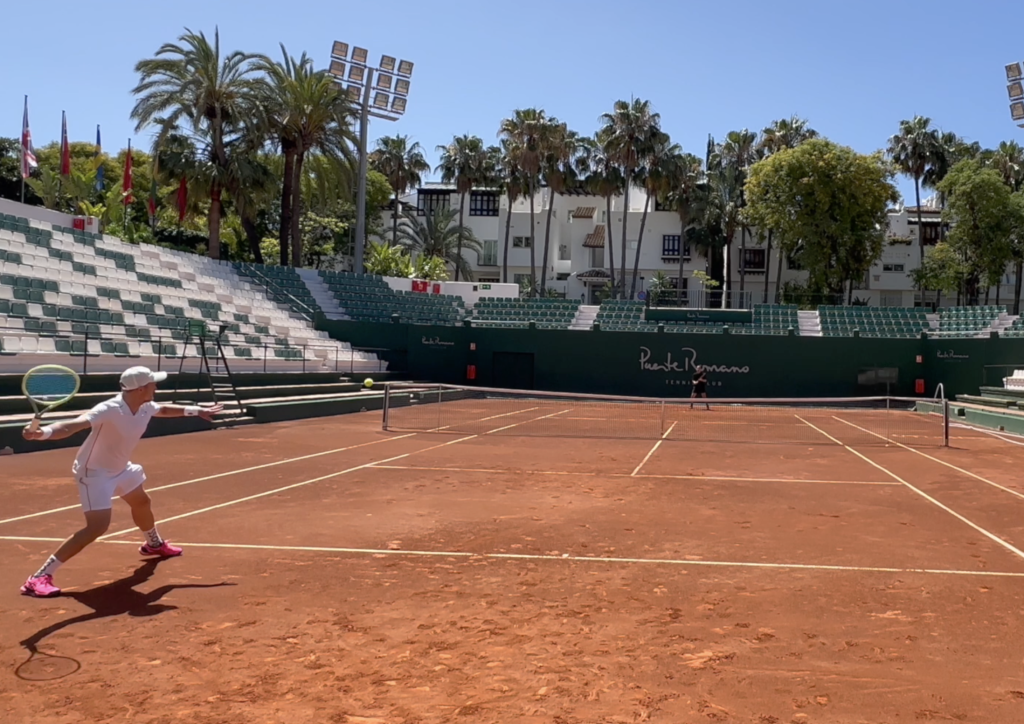 From the first hit, you notice that Restring Zero has an excellent impact feel and sound. The ball leaves the racquet fast and the string offers a pretty good bite. For a relatively comfortable string, it offers good spin potential and tension maintenance. It remains controlled longer than so-called soft poly strings like Hyper-G Soft and Wilson Revolve Spin.
I tried the string with a few different players and in a number of racquets and tensions. HEAD Extreme Tour (1.28), HEAD Radical MP (1.23) Auxetic and Babolat Pure Aero Rafa (1.28).
For more powerful racquets, I prefer a deader, more control-oriented string because I felt like Zero was relatively lively. But I am a player who sometimes doesn't put enough spin on the ball, so it might just not suit me. Personally, I would use this string to get some more action and power from 18×20 control racquets like my old Prestige MP. For me, it worked absolutely best in the Radical MP. I got good performance, confidence and comfort from it. I feel like it's a string that would give me enough confidence to take into a tournament, but it might not be my number-one choice due to the slightly lively feel.
Since it's not a stiff poly, I felt I could string it up to 55 lbs without issues.
Summary
Restring Zero is definitely one of the better recent string tests I've done. It looks great and plays great. I think players who want a poly that offers spin potential and tension maintenance and is not to tough on the arm, will find something to like in Restring Zero.
I also like that they give 5% of their profits to sustainability initiatives. I will curiously follow their upcoming strings and progress as a business.