I have been testing a few more budget-friendly strings lately because if you are a string-breaker or generally on a budget, buying a reel of Luxilon can be expensive. Tourna create reasonably priced strings that offer good quality. So here is my Tourna Big Hitter Blue Rough String Review.
Tourna Big Hitter Blue Rough is not a new string, but something that landed in my hands for the first time one month or so ago. Unique, who runs the Tourna brand, is more famous for their overgrips, but they also make some nice strings.
Tourna Big Hitter Blue Rough String Review – Specs and tech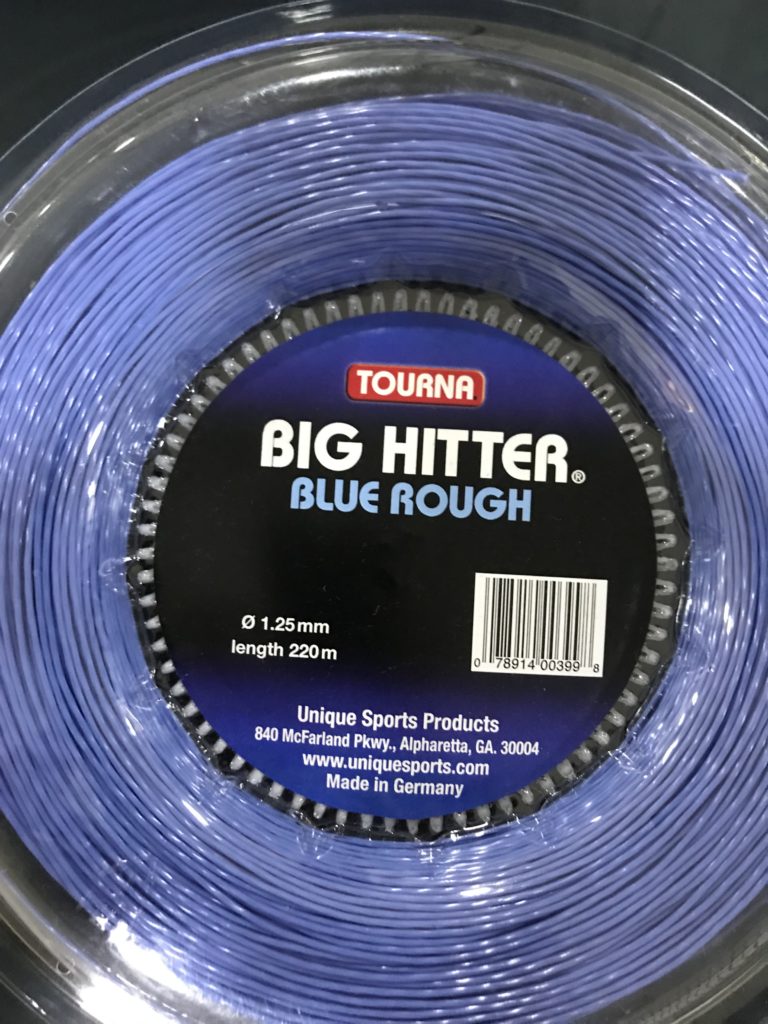 Tourna Big Hitter Blue Rough is made with polyether which is supposed to make the string softer and more forgiving, while "retaining an incredible combination of power, durability, and resistance to movement". It is made with a pentagonal shape and then twisted to make it "rough", giving the string some serious spin potential.
I tested the 1.25 gauge string on two racquets: my Prince Textreme Tour 100 310 (click for my review) and a Babolat Pure Aero VS Tour. I strung the Prince at 23 (51 lbs) kg and the Babolat VS Tour at 22 kg (50 lbs). The string adds around 15 grams to an unstrung frame. The string was relatively easy to install for a shaped string.
Tourna Big Hitter Blue Rough String Review – How does it play?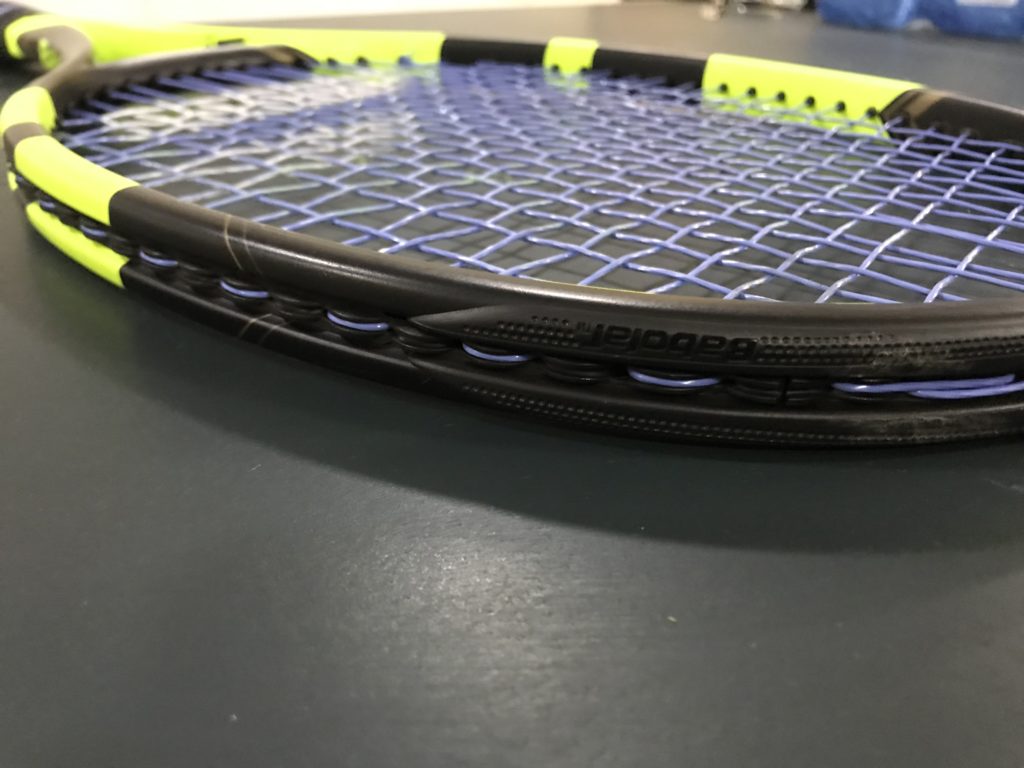 Tourna Big Hitter Blue Rough is in short a joy to play with. It offers nice spin potential, a very comfortable feel and above-average durability for a rough string. I have used it over ten hours (together with some big top-spin hitters) in the spin-friendly Pure Aero VS Tour and it is still playable. Since it is spin-friendly, it plays well even despite the tension loss, which is a big plus for most players. If you like to hit with a lot of spin and want a budget-friendly string to help you shots kick up in your opponent's face, this is definitely worth a play-test!
The ball pocketing of this string is also impressive, you can really sense the ball sinking into the string bed and that is why it also works well in more control-oriented frames. At about 90 USD and 70 EUR for a reel or 9 USD or 7 EUR for a set, this string offers great value. I actually prefer the feel and performance from this string than Luxilon Alu Power Rough, which is high marks considering that Alu Power Rough is one of the more popular strings on the pro tour. Besides, it also looks cool.
Tourna Big Hitter Rough Blue is one of the better "rough" strings on the market in my opinion. So if you are looking for a rough poly to hybrid with a softer string or to use in a full bed to increase your spin potential. It is perhaps a bit too powerful for my liking as I usually like to play with "deader" strings, but if you don't mind a combination of pop and spin, give this one a go.
There is a short video review below, there is more gameplay in the Pure Aero VS Tour review.
Tourna Big Hitter Blue Rough String Review – Short Video Review
Buy Tourna Big Hitter Rough Blue and other tennis gear and products from one of our affiliates