This is not a new racquet, I know, but I haven't gotten around to creating a review for it yet and I really think it deserves one. The racquet mold is made popular by players such as Marco Cecchinato, Jack Sock and Felix Auger-Aliassime. Here is my Babolat Pure Aero VS Tour Racquet Review.
The Babolat Pure Aero VS Tour is the heavier version of the Pure Aero VS, but besides the weight, there are not any real differences between them. This mold was dead for a while before Babolat brought it back. There are several reasons for its return, which you will find out in this Babolat Pure Aero VS Tour Racquet Review.
Babolat needs a more control-oriented racquet in the Aero line-up.
Several top players are using this racquet mold.
Babolat Pure Aero VS Tour Racquet Review – Unstrung Specs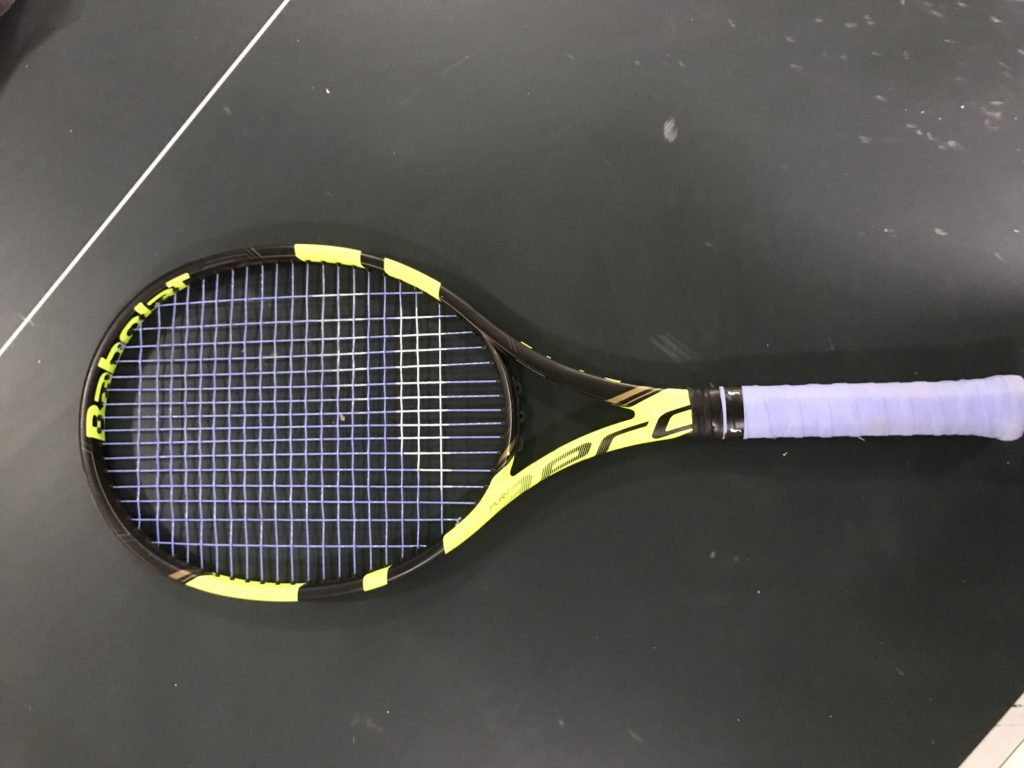 Head size: 98 sq inches
String pattern: 16×20
Beamwidth: 21 mm
Balance: 10 pts HL (31 cm)
Weight: 320 grams
Swing weight: 330
Stiffness: RA 70
As you can see from the specifications, this racquet is not for the faint of heart. The word "Tour" is aptly displayed on the frame. You need to be an advanced player to benefit from this racquet and preferably have a modern swing too. If you watch the footage from Auger-Aliassime in my video review you will see how it is supposed to be used. Not sure if he uses any customization to his Babolat Pure Aero VS, but I would guess so.
Babolat Pure Aero VS Tour Racquet Review – How does it play?
This racquet is an excellent choice for anyone who likes the Babolat Pure Aero (click for my review) but want more control. The Aero beam is perfect for creating spin, but it does not suit my game perfectly as I generally prefer more traditional racquets. But I definitely think this is one of Babolat's best "tour" racquets. It gives you a lot of spin and control and the stability of the Tour version makes it easy to block back shots and take balls on the rise.
If you are an aggressive baseliner like Sock, Auger-Aliassime or Cecchinato, this racquet could be a great choice for you. I personally struggled with the Aero shape on some shots like touch shots and volleys but loved the racquet on my forehand and it did hit a pretty good slice too. I think I would be better off using the VS and customizing that a bit, but I still enjoyed this racquet a lot. Still, the Aero beam does not feel natural to me at times and that is why I don't see myself switching to the Pure Aero VS line in the near future.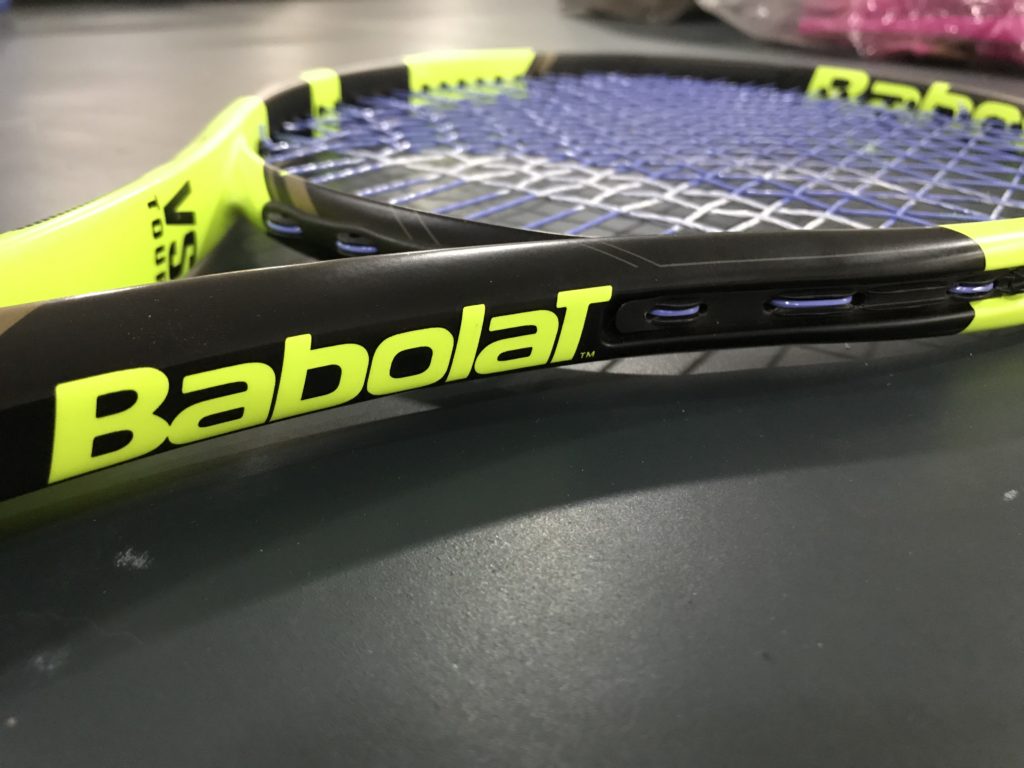 But the Pure Aero VS is definitely an underestimated racquet with a lot of things going for it. I don't think the general tennis playing population is aware of its existence and they should be.
Did you try the Pure Aero VS or VS Tour? What did you think about these sticks? Please comment below!
***
Support Tennisnerd!
You can buy racquets with any of these affiliates and a small commission goes to Tennisnerd. You can also buy one of our lightly used racquets or a Tennisnerd t-shirt (25 euro shipped worldwide paid via Paypal, Revolut or Bank Transfer). Another way of supporting Tennisnerd is becoming a patron where you will get exclusive content every week.
Buy tennis gear and products from: