For most tennis nerds, ATP Tennis starts today with action from Antalya ATP 250 and Delray Beach Open by VITACOST.com.
Sadly, there were some late withdrawals from Delray Beach Open due to preparation and travel to the Australian Open (it's quite an ordeal with the quarantine, etc), but we will still see some good players in action this week. You can check the Delray Beach Open draw at the official ATP website and the same for the Antalya draw.
Some results are already in from the first round of the ATP 250 in Antalya.
ATP 250 Antalya First Round Results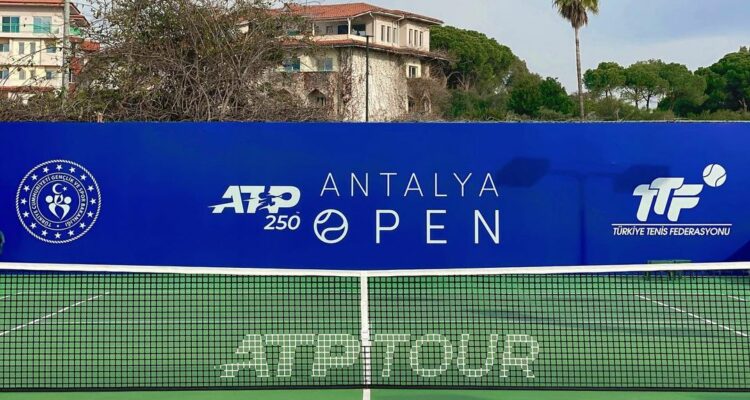 A few takeouts from these results.
Keep your eyes on Emil Ruusuvuori. A highly talented guy with a solid game. Not sure what racquet he uses, but he endorses the Speed Pro.
Bashilashvili is back to winning ways after a rough 2020 where he didn't win many matches and is alleged to have attacked his ex-wife for which he is still under the legal risk of prison as far as I understand.
Bublik (or Kyrgios Light) is always fun to watch and he won a straightforward match against Caruso.
Delray Beach Open First Round
There are some interesting matches today. Andujar is probably not super happy with his draw against monster server Karlovic. Otherwise, it's a pretty US-centered draw. I am going to keep my eye on how Tiafoe starts the year and also talented Sebastian Korda, whose father is ex-top player Petr Korda.
If you're a tennis betting man, I would not know what to tell you here. It's not easy to know who comes into 2021 with a good mindset and form.
Tomas Martin Etcheverry vs Christian Harrison
Gianluca Mager vs Ryan Harrison
Mackenzie McDonald vs Sam Querrey
Daniel Elahi Galan vs Andrej Martin
Noah Rubin vs Roberto Quiroz
Ivo Karlovic vs Pablo Andujar
Frances Tiafoe vs Donald Young
Bjorn Fratangelo vs Kevin King
Cameron Norrie vs JC Aragone
Tommy Paul vs Ji Sung Nam
Soonwoo Kwoon vs Sebastian Korda
Thomaz Bellucci vs Thiago Monteiro
I will try to stream some matches via TennisTV. Will you watch any tennis this week or are you waiting for the ATP Cup or Australian Open?