If possible, I like to do daily summaries for the grand slam tournaments. Here is my Australian Open 2022 Day 1 Summary.
I have also created a vlog of the Australian Open 2022 Day 1 Summary below. Let me know if you like this format and this will create some extra energy to keep producing them 🙂
Day 1 of the Australian Open 2022 was a solid day of tennis. Not dramatic, not uneventful. Many favorites going through, a few going home. I did get most of my Australian Open 2022 predictions right, but some were more difficult to see coming.
I think I made pretty much all my predictions except for a couple. Let's go through them starting from the top of the draw.
Nadal won easily and looked to be in great form. It wasn't his toughest challenge but a good start is a good start.
In Djokovic's absence, Kecmanovic won through in straights. Tommy Paul did beat Kukuskhin in straight sets. Otte had no problems with Tseng. Sonego never looked to be in trouble against Querrey. Monfils neck was much better today and only dropped five games. Bublik was a bit rusty in the first set but got going in the end. Martinez had a tougher match against Delbonis but got through in 4. Garin beat Bagnis in five.
Upset of the day?
The upset for me of the day was how Korda destroyed Norrie. Korda was on fire from the first ball and will be dangerous if he plays like this.
Moutet was the stronger player against Pouille. Which was a little bit surprising to me, but Pouille has not played a lot of tennis.
I predicted Griekspoor to upset Fognini, but straight sets was more comfortable than I had predicted. Carreno Busta had no problems with Etcheverry. Alcaraz made short work of Tabilo. If you saw the match you might have noticed that Alcaraz has put on a few kilos of muscle. I like the attitude!
Lajovic and Fucsovics did play a five setter as predicted, but Lajovic came out as the stronger player today. Kozlov beat Vezely in straight sets. I did not see that coming. Berrettini beat Nakashima in 4 sets as predicted and wrote that he wants imodium on the camera lens after the win. He had some stomach issues during this match but came through anyway.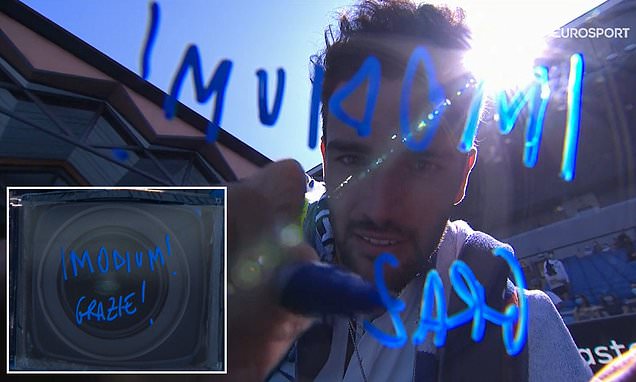 Altmaier's elegent all-court tennis bothered Zverev a bit but he still won in 3 sets. Millman outlasted Lopez as predicted. Albot beat Nishioka, which is not surprising.  What I didn't see coming was wild card Vukic's win over Lloyd Harris in four sets. Impressive win for the local boy.
Opelka didn't have many issues against Anderson. Koepfer beat Taberner. Rune was two sets up against Kwon, but Kwon came back and won in five sets. Shapo beat Djere in four. Hurkacz did lose a set against Gerasimov. But won in four.
Mannarino came back from two sets to one and defeated Duckworth. This took the sting out of his first round losses earlier in the month.
Qualifier Milojevic took the first set, but not more against McDonald.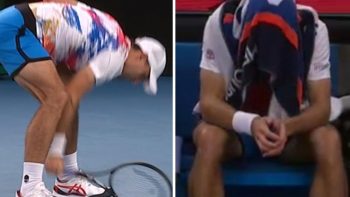 And the marathon of the day, Karatsev had to give it his all to beat Jaume Munar in five tough sets. He was down two sets to one but came back to take the match 6-4 6-4 in the final two sets. Karatsev did have some moments during the match where he was extremely frustrated. One ball went into the crowd and one racquet into the ground.
Khachanov wasn't troubled against Kudla. Neither was Bonzi against Gojowczyk.
Another big suprise of the day was Hanfmann's straight set win over Kokkinakis. But I'm sure Kokkinakis was quite drained and perhaps sore after winning his first ATP title and having two very successful weeks in a row. Let's hope he stays healthy because this guy is very talented.
Australian Open 2022 – Women's Singles Day 1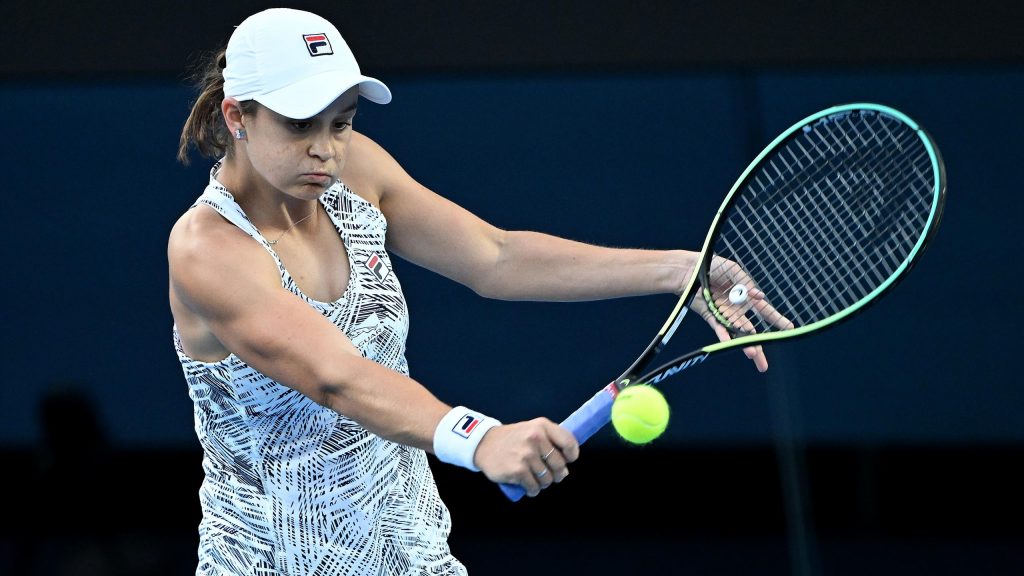 Barty was in killer mode and gave Tsurenko only one game. She's my favorite for the title for a reason.
Giorgi, Bencic and Anisimova all started with convincing wins, while Yastremska had to retire.
Osaka had no problems against Osorio. Sakkari and Krejcikova won in different ways. Sakkari had to fight harder, while Krejcikova was one class better than Petkovic and only dropped two games.
Ostapenko and Azarenko got through their matches. Madison Keys looked solid against Kenin in a hard-fought match.
I was surprised to see Cori Gauff lose in straights against Wang. Wilander talked about a lack of game plan execution and strange decisions in the Eurosport commentary. Gauff said after the match that she felt tight during the whole contest and wasn't sure why.
Badosa defeated Tomljanovic fairly easily after a tough first set. Badosa is a potential AO winner.
Some exciting stuff on day 1. More to come tomorrow! What was your favorite moment of day 1?