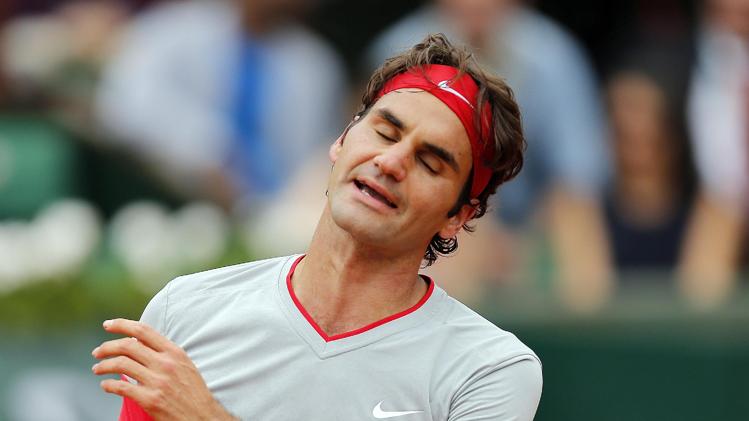 Somehow I felt it all along. Gulbis has the kind of game to intimidate anyone (and himself!) and Federer hadn't looked in top form in the beginning matches. It was ripe for the "upset".
And by now we all now it happened in a gruelling five-setter with the scoreline: 6-7 (5), 7-6 (3), 6-2, 4-6, 6-3. The key point in the match was Federer serving at 5-3 up in the second and he missed an overhead and after that simply lost his head and the set in the tie-break.
Federer said about the match:
"A lot of regrets…I just couldn't kind of figure it out."
Shit happens. Federer is now entering Wimbledon mindset with the next tournament being Halle which he won last year. That and a new set of twins should help him get over this loss.
Gulbis on the other hand should take heart in the biggest win of his life thus far. Let's see if he can keep the form up against Berdych in the quarters.
In closing you can say that Gulbis know who the fan favourite was. This is what he said to the audience after the win:
"I'm sorry I had to win. I know all of you like Roger."
But we all know he isn't sorry and he shouldn't be, this could possibly be the first step to a more mature and better playing Ernests Gulbis.
If you want to know how to play as well as Gulbis, read his tennis academy tips here.