The French Open Draw 2022 has been held. We're going to break the draw down in a video shortly, but for now let's look at the favorites.
Men's event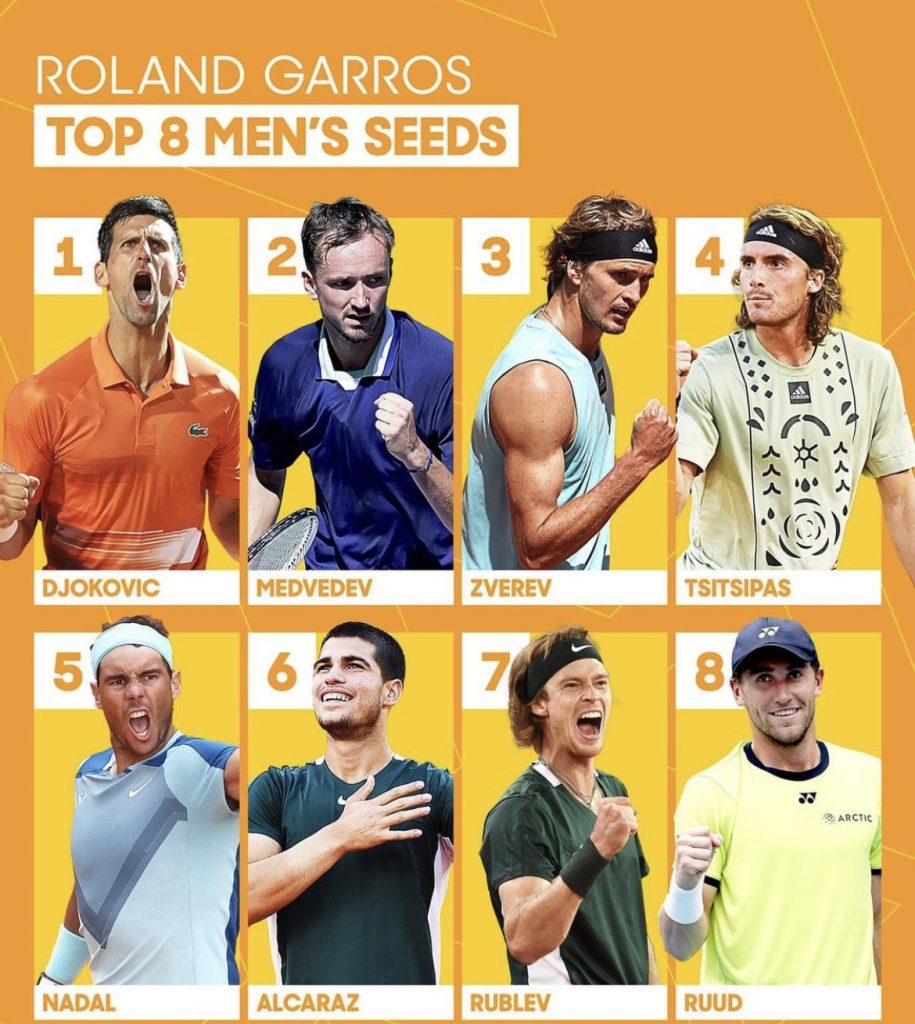 You can check the French Open Draw 2022 on the official website for the tournament. On the men's side, we have three main favorites: Djokovic, Nadal and Alcaraz. Djokovic has timed his form perfectly with a win in Rome, while Nadal is struggling with his foot again. The uncertainty about Rafa's health makes him hard to put as a winner, despite all his accolades at this event. My prediction for the men's title is Djokovic, but I hope we see a good showing from Alcaraz and that Rafa's foot holds up (seems somewhat unlikely, but you can never count Rafa out).
Outsiders to the men's title are Tsitsipas and Zverev. It's hard to see anyone else causing much of a stir. We know how much Tsitsipas likes the red dirt, but it's still difficult to imagine him lifting the trophy after two weeks. Zverev is solid on clay, but an even more unlikely winner in this field.
Women's event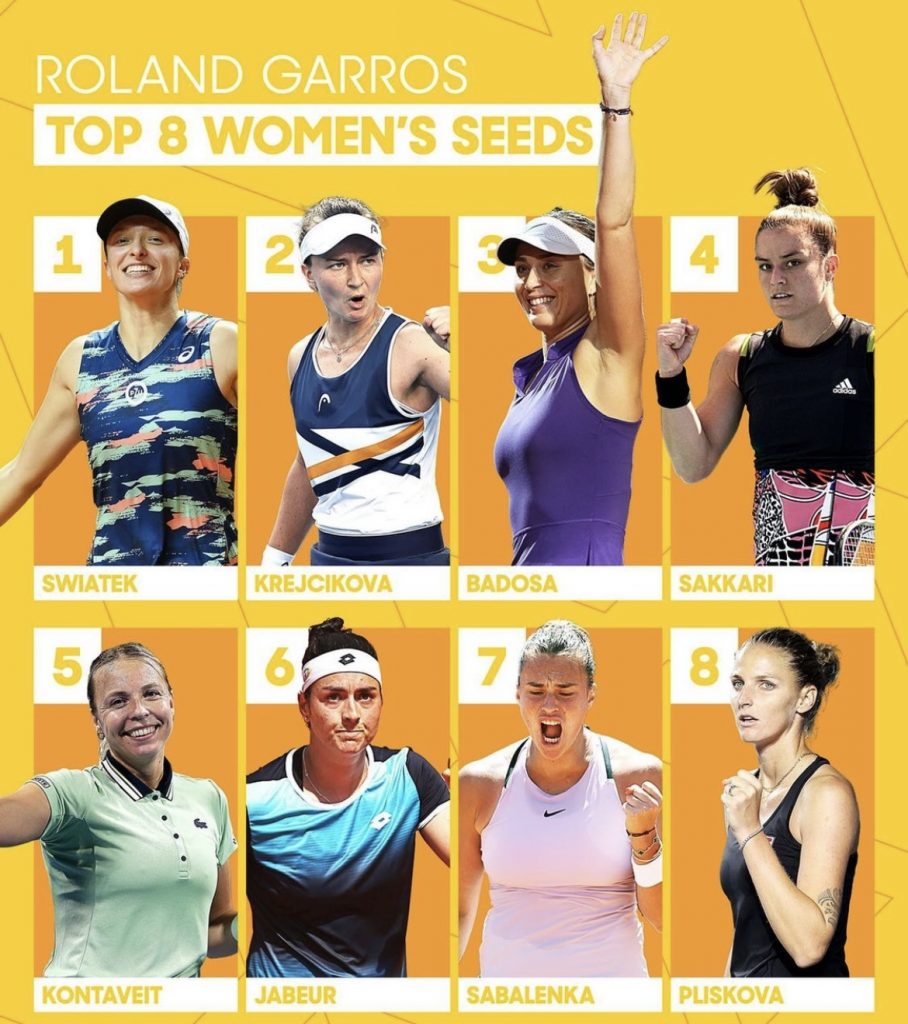 Infographic from the Australian Open Instagram account.
The women's tour is currently all about Iga Swiatek (and in some respect, in-form Ons Jabeur). Iga has won 28 straight matches and I don't think we've had a clearer favorite for a grand slam title on the women's side in years. She has won the title before, doesn't seem bothered by being a favorite and there are few real contenders.
Krejcikova is the number 2 seed, but her form is in doubt, just recovering from injury. Paula Badosa is a threat but has not played well lately. 4th seed Maria Sakkari can play spellbinding tennis at times but seems to have some mental hurdles to overcome before she can challenge for the big titles.
Can Ons Jabeur be a real threat to Swiatek? If she is in the form she has been in Madrid/Rome, maybe. But for me, there needs to be a big upset for Swiatek not winning the title.
Keen to hear your predictions for the men's and the women's French Open 2022!