Hubert Hurkacz and Alex De Minaur win Delray Beach Open and Antalya Open respectively. It's a great start ahead of a tennis-heavy February.
It was De Minaur's fourth ATP title and he didn't have to play more than two games in the final against Alexander Bublik before the Kazakhstani retired due to an ankle injury. That was actually Bublik's third final and he's yet to get the win.
De Minaur said about his title in Antalya:
"I have got matches at the start of the year. I am very happy with my level. I got some quality wins and now I'm looking forward to returning to Australia, where I hope to have a good Aussie summer in front of a home crowd."
Can De Minaur make a dent in the draw at the Australian Open? There is enough uncertainty around that event that almost anything can happen, so why not a deep run for the fast-footed "Demon"?
Hurkacz wins second title at the Delray Beach Open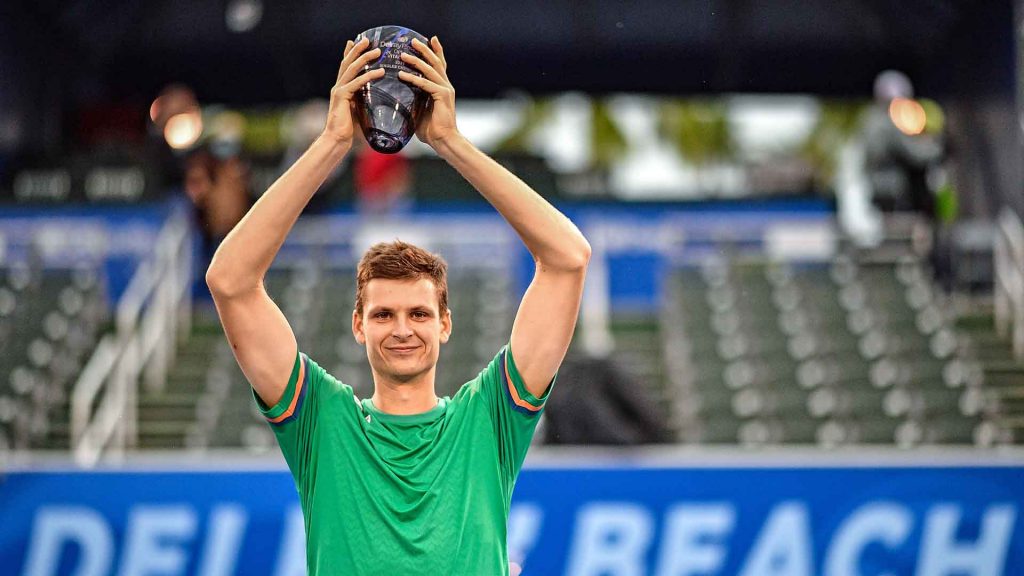 The Polish are doing well in both the ATP and WTA tours. Hurkacz claims to have been inspired by compatriot Iga Swiatek's win at the French Open in 2020.
"It's amazing that I can represent Poland and also that the Polish people are coming and supporting us playing," Hurkacz said. "Whether that's [here in Delray Beach] or in Sydney, Australia for the ATP Cup. So it's really nice to be Polish."
Hurkacz won his second ATP title by defeating first-time ATP finalist Sebastian Korda, 6-3, 6-3, to capture the Delray Beach Open.
I'm sure we will see more of Korda though, who is only 20 years old and has impressive potential.