We have two new winners on the tour! Jannik Sinner and Dan Evans win ATP titles at the Murray River Open and the Great Ocean Road Open.
There has been a lot of tennis in Melbourne the past week. Besides the ATP Cup, which Russia won in dominating fashion (beating Italy in the final), we have had two ATP tournaments where Jannik Sinner and Dan Evans win ATP titles (first one for Dan, second for Jannik) and two WTA tournaments where Ash Barty and Elise Mertens pick up trophies.
It's been a weird start to the Australian Open Summer series, but now we are hopefully all ready for the Australian Open to start tomorrow. You can check out the Australian Open draw here.
How has the quarantining and the intense match play ahead of the event affected the players. Are the men physically fit to play best of five sets? You do wonder about Jannik Sinner who looked a bit tired in his ATP final match against countryman Stefano Travaglia today. But despite being challenged, he rose to it and won 7-6 6-4 to take his first ATP title. It will be interesting to see how this preparation affects his chances in the Australian Open.
Dan Evans wins first title – Felix has to wait
Dan Evans played great tennis all week and won surprisingly comfortably against Auger-Aliassime in the final 6-2 6-3. It must be frustrating for the Canadian 20-year-old though, who has lost something like four finals now.Some mental scar tissue might be building up. There is no doubt that he will get a title, but his record in finals is not promising for the bigger things that most people predict for him.
Evans, on the other hand, might never be a top ten player, but he is becoming a tough opponent to beat. All the hard work he has put in since his cocaine incident, is paying of. It will be interesting to follow how far he can take it.
Ash Barty – one year off, still a title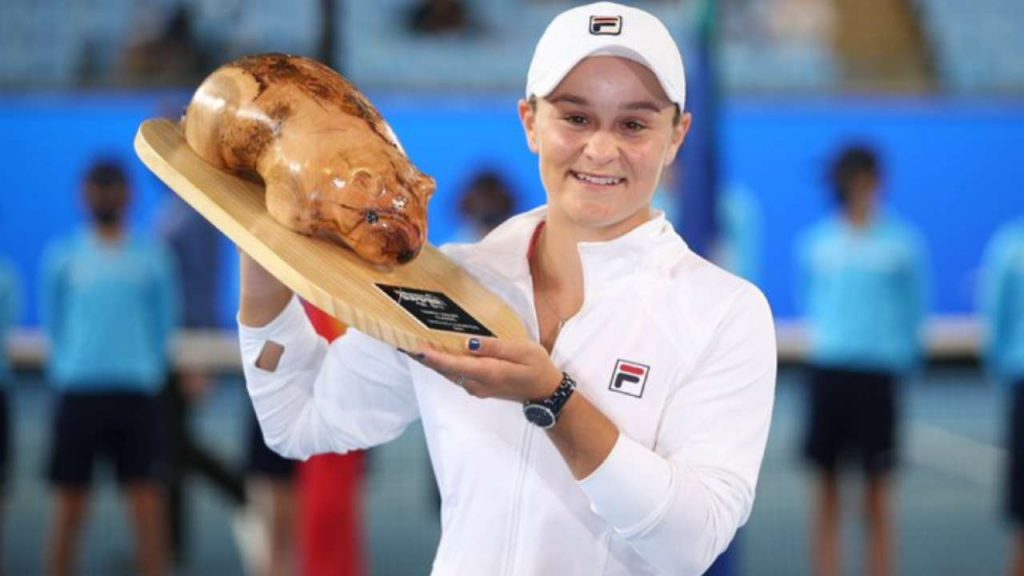 A few words have to be said about Ash Barty. She hasn't played competitive tennis for a year and in the first tournament back she comes out and wins it. Impressive! She should be one of the key favorites for the Australian Open as rightly predicted by the bookies a while back.
Another thing to take into account is that these warm-up events were played at the same venue as the Australian Open, which should be a positive factor for the players who did well. Getting used to a court can be difficult, but now the players are already warmed-up and ready to go.
On the men's side, I would put a warning sign next to Medvedev, Rublev and Berrettini based on how they played at the ATP Cup. The Russians didn't lose one singles match, so they are definitely in good form. And Berrettini hasn't hit the ball this well in a long time. Players to watch when the action starts tomorrow!
What about Rafa?
Rafa has been sitting on the sidelines at the ATP Cup due to a stiff back. He has posted some practice videos, so I think he will play, but is he physically hampered? It's the big question mark ahead of the event. He is rarely a hundred percent fit for the Australian Open, but the 2020 season wasn't the same as a normal year, so that should speak in his favor.
What are your thoughts about Rafa? Will he be a contender to the title?