With several withdrawals from top players, it was good news for the organizers to hear that Novak Djokovic is ready for the US Open.
I wasn't too surprised by the announcement since I have heard about Novak practicing on hard courts, but then again you never know how players will react to the uncertainties of the Covid-19 situation. But yesterday he shared the news on social media saying:
"I'm happy to confirm that I'll participate at [Cincinnati] and [the US Open] this year. It was not an easy decision to make with all the obstacles and challenges on many sides, but the prospect of competing again makes me really excited."
This is great for tennis as it's important to have the number one player in the world back competing again. He has not been playing any exhibitions since he contracted the coronavirus at his own Adria Tour exhibition. But a friend of mine has been hitting with Novak in Marbella recently and from what I have heard he seems to be getting ready to fight for grand slam title 18. The odds of him winning the title should be pretty low!
Want to bet on the US Open?  Find spread betting bookies here. Also, check out specific tennis betting sites here.
Who can beat Novak at the US Open?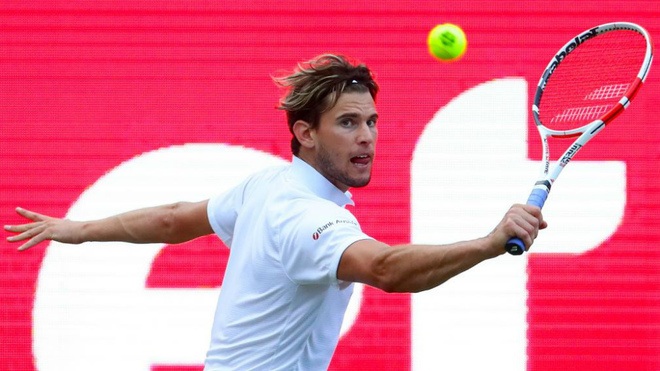 Federer and Nadal have chosen to stay home. Roger is rehabilitating from a knee injury and Rafa just felt too anxious about the whole situation to travel. But there are still a bunch of other top ten players who can beat Djokovic. Top picks would be Dominic Thiem, Daniil Medvedev, Stefanos Tsitsipas, Alexander Zverev, Matteo Berrettini, and David Goffin.
Thiem is the player who has played the most (that's not rare with him!) and who has looked really solid. Tsitsipas looked great at the Ultimate Tennis Showdown, Zverev won the second edition of the UTS and Berrettini has also been on form during the Covid break. The question mark of the players mentioned is Medvedev who was a finalist last year but who has not competed in an exhibition tournament as far as I know.
Who do you think will win the US Open? Novak again or someone new? The situation will surely be very different with no big player entourages, a player bubble, no live crowds, and a lot of players not having competed in tour events for a long time. It will surely be a weird one, but I think we just need to be happy that tennis is back!