My friend Edwin Weindörfer is a part of the exclusive Mallorca Country Club, which I hope to visit in a near future. Playing on grass in Mallorca would be amazing.
Another player who will be playing on grass in Mallorca is Feliciano Lopez. He will join the ATP 250 Mallorca Championships in June for their second ATP tournament on the Mallorca Country Club.
Toni Nadal highlighted the success of the first edition held in 2021 since "it is not easy to bring five top 10 players of the ATP circuit and the Mallorca Championships did it last year". Due to its dates and location, the Mallorca Championships seeks to consolidate itself as a necessary stage for the best players in the world to prepare for Wimbledon, the third Grand Slam of the year.
Will Rafa play in 2022?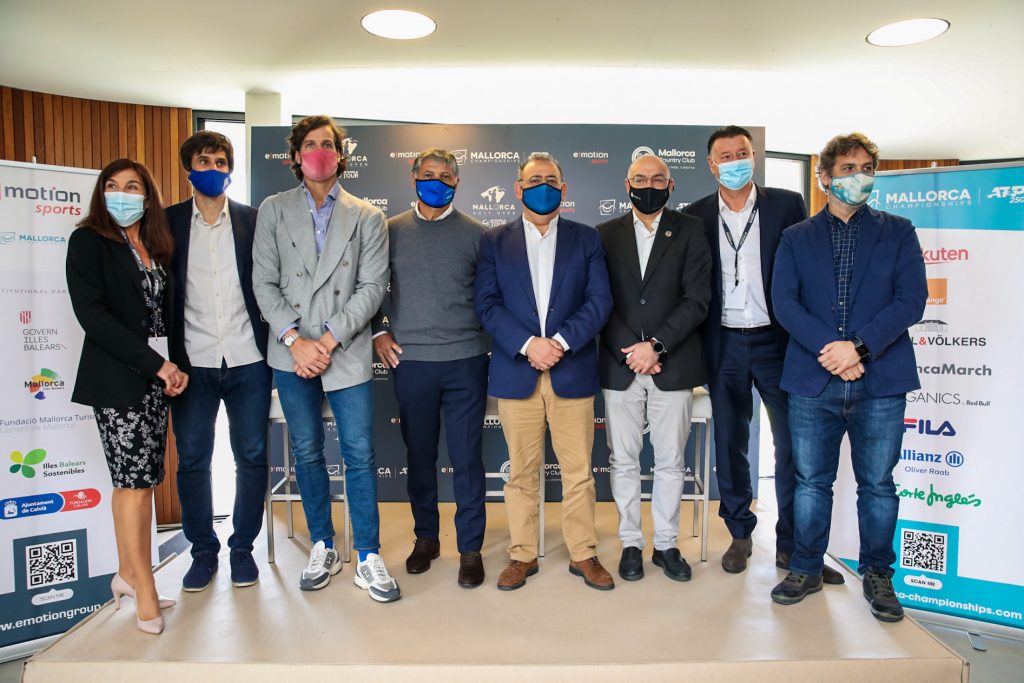 Feliciano López said in an event in Mallorca on February 14:  "Playing tennis on grass in Mallorca is unusual and very special. Many players did not know it and beyond tennis, another world opens up for them (…) and the tournament gives a spectacular treatment to the players."
Last year the tournament was able to count on superstars like the world number 1, Novak Djokovic, the recent finalist of the Australian Open and brand new champion of the first edition, Daniil Medvedev, the Austrian Dominic Thiem and the current number 8 of the world Casper Ruud. In the national section, great figures such as Roberto Bautista, Pablo Carreño (Olympic bronze medalist) and the afore mentioned Feliciano López stood out.
E-motion CEO Edwin Weindörfer (click to listen to my podcast with him) said that the Mallorca Championships will fight for the best players in the world to play, which should be made easier by the fact that it has  the second highest prize money in the world in a tournament of its category.
The tournament continues to grow and this year will have stands with capacity for 4000 people and the VIP tent will double its numbers to 600 people. In the current health situation, the tournament could be held with 85% of the allowed capacity, but the organization is confident that it can be enjoyed, as far as possible, with full capacity.
When asked about the hypothetical presence of Rafa, Toni Nadal has answered that he does not know the probabilities of that happening but that "as a Mallorcan and as director of this tournament I wish that possibility could happen."
If you want to find out more about the Mallorca Championships and the Mallorca Country Club, check out the official website.
If you want to read more about how it is to play on grass, check out my grass court tennis video and post here.