The grass season started this week in Stuttgart and Hertogenbosch with 23-year-old Lucas Pouille winning Stuttgart and 34-year-old Muller winning the second title of the year and his career.
Grass court tennis is almost like a different sport at times, especially when you watch it so soon after the long rallies of the French Open. It's a lot of smack-smack-smack – aces, unreturnable serves and three-shot-rallies. While the grass in Wimbledon has been slowed down, the rallies in tournaments such as Stuttgart and Hertogenbosch are still at break-neck speed compared to for example hard-court tournaments. This is likely why we saw some familiar patterns this week:
Lots of upsets – Federer lost to Haas, Dimitrov to Janowicz, Muller beat A Zverev – to name a few.
Big servers = big success. The final in Hertogenbosch was between Muller and Karlovic.
Solid baseliners need not apply – Well, Pouille is one, but lots of success for ultra-aggressive players like Lopez, M Zverev, Muller and Paire.
So grass tennis is understandably not everyone's cup of tea. But there is also something very enjoyable about watching tennis being played on grass. It might be mainly visual, but the atmosphere at the Mercedes Cup for example is really, really nice and I truly recommend to visit there if you can. It was my third year there and I've been enjoying it more and more every year despite that it's not my favorite surface to watch.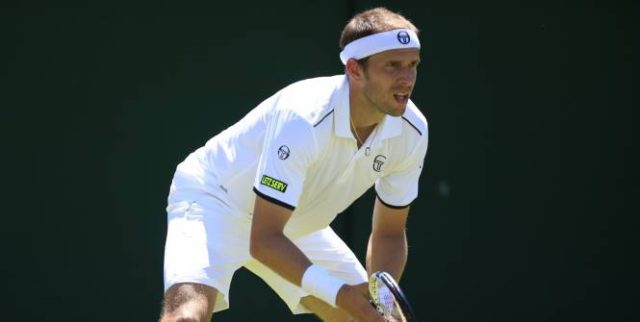 The question ahead of next week's tournaments in Halle and Queens is if the top players can deliver. Federer looked unsurprisingly rusty in his match against a fired-up Tommy Haas so it's interesting to see if he can get some wins under his belt before the big W. Andy Murray is gunning for his 6th Queens crown and with a topsy-turvy season so far he would really appreciate a good result there. Nadal and Djokovic are staying away from the warm-up events ahead of Wimbledon it seems like (I have a feeling Djokovic my still join his usual pre-event, "the Boodles") and I wouldn't be surprised if Nadal didn't even play the London slam since he's body needs rest after a gruelling clay court season. A factor playing into this is that he hasn't made any significant results in the last couple of years.
Here is the draw for Halle: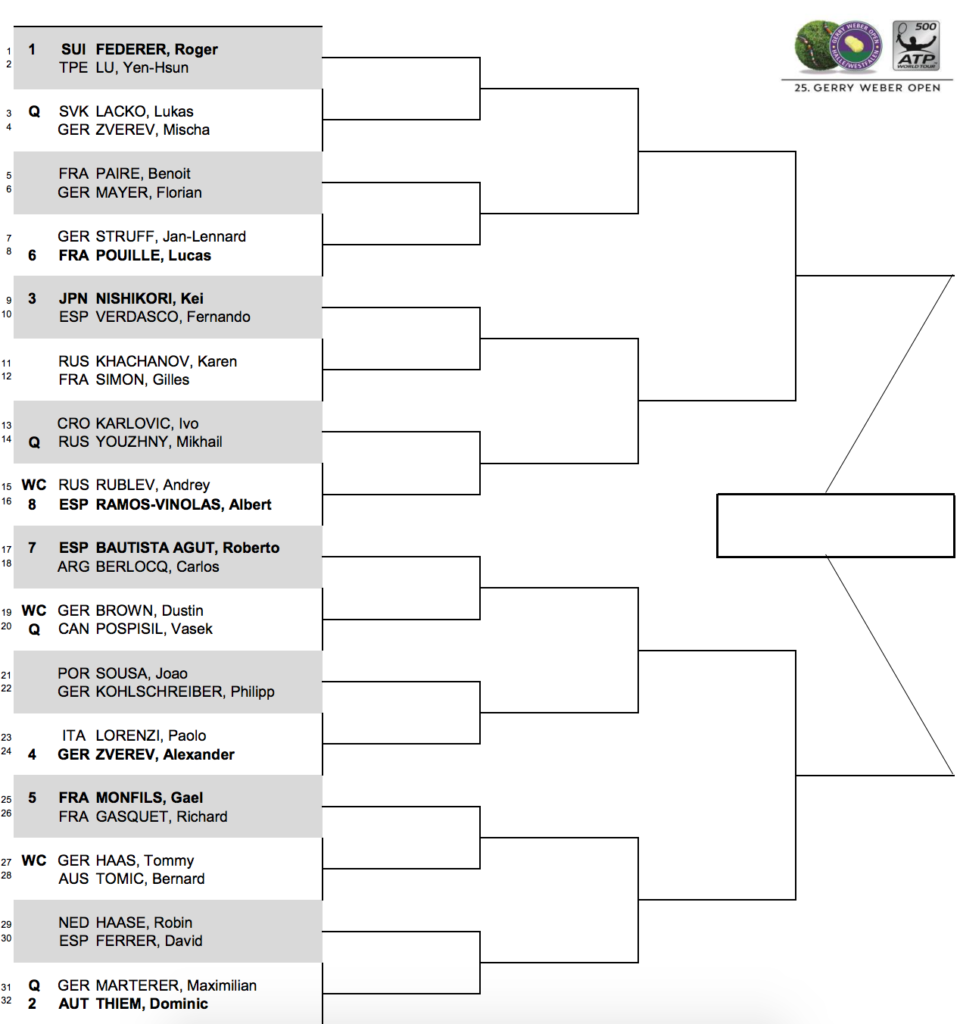 And the draw for Queens: