The next-gen is finally here. Holger Rune wins Paris Masters by defeating Novak Djokovic in a nailbiting final. Is it a sign of things to come?
Rune wins Paris and reaches top 10
2022 has seen the rise of a couple of young players. The strongest shining stars of the next generation are Carlos Alcaraz, world number one and US Open winner, Felix Auger Aliassime, with four titles and a 16-match win streak, and Holger Rune with a captivating end to the year, winning the Paris Masters title.
We have arguably also seen some breakthroughs from players like Jack Draper and Lorenzo Musetti and possibly others that I'm forgetting. What is clear is that the next generation is finally here. And the young guns carry more explosive and dynamic tennis, which manages to overpower even seasoned GOATs like Novak Djokovic.
Both Alcaraz, Rune and Aliassme thrive thanks to their power and movement. They slide on hard courts, can hit monster backhands and forehands and still manages consistent all-court tennis. It's difficult to find any weaknesses in their games and that is why they're now all in the top 10 of the ATP Tour rankings.
2022 has proven to be the year where we still saw evident strength from the GOATs: Nadal with two grand slams and Novak with one (he only played two grand slams due to Covid). Federer retired, and the "youngsters" showed a new brand of exciting tennis.
Their racquets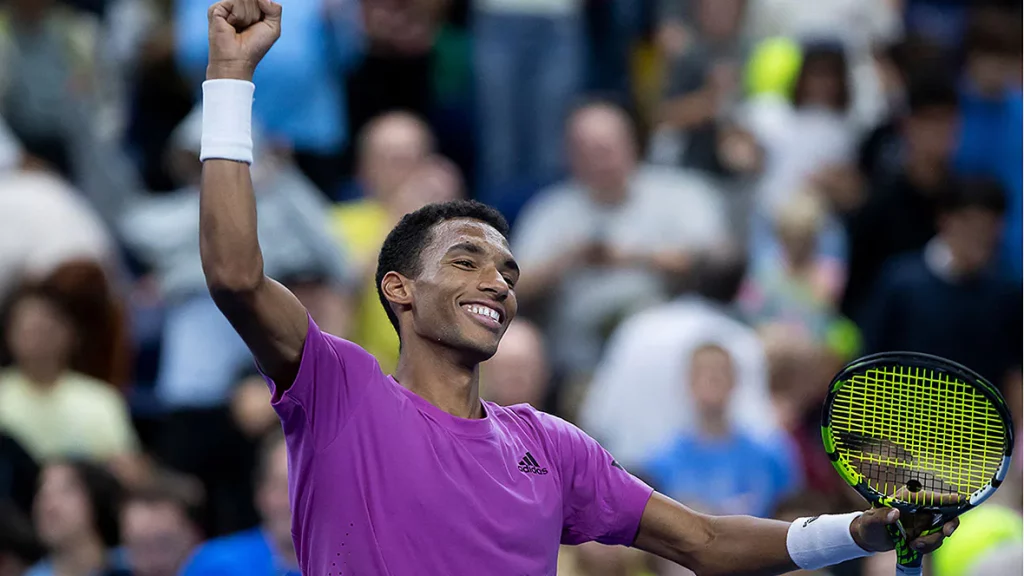 I think it's more of a coincidence than anything else, but Rune, Alcaraz and Aliassime all play with a version of the Babolat Pure Aero VS, the more control-oriented Babolat Pure Aero. It's an excellent racquet for the modern game, combining power, spin, and control in a dynamic and fast-swinging package.
It doesn't mean it's for everyone, but players with fast swings, big forehands, and double-handed backhands who like a modern frame should demo the Aero VS.
It will be fascinating to see what happens in 2023, but it's clear = the next gen is here.