Jack Draper is making waves at Wimbledon. He is a talented and explosive ball-striker with a cunning game. How far can he go?
First of all, it's a cool name, right? Makes you think of series Mad Men. And Jack Draper is a cool tennis player. The 20-year-old Brit from Sutton is currently ranked within the top 100 (#94 at the time of writing, better after Wimbledon). He has been a pro since 2018, which includes two Covid seasons, so we haven't been able to see much from him. But he has won seven ITF titles (Futures) and four Challenger titles.
Draper was a finalist at the 2018 Junior Wimbledon Championships and loves the grass. His parents have a strong tennis background. His father  Roger Draper was a former chief executive of Sport England and the Lawn Tennis Association and his mother Nicky, was a former junior British Tennis Champion.
Strong on Grass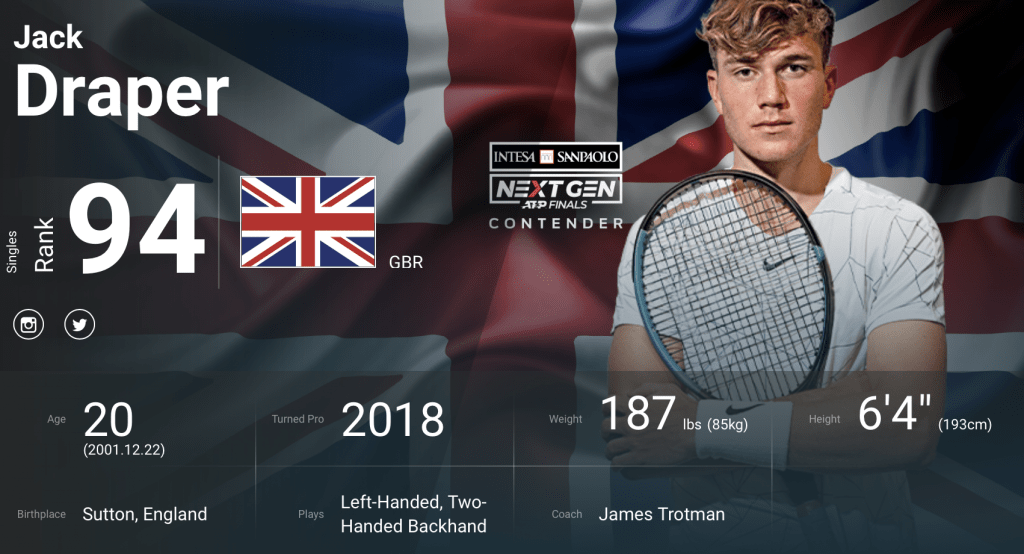 Jack's explosive game and movement is well-suited to grass courts. At the ATP 500 in Queens, he scored his biggest career win when he beat Jannik Sinner. He then continued strongly with another win against Alexander Bublik, but afterwards lost in the quarter-finals to countryman Cameron Norrie. This feat means he became the youngest ATP quarter-finalist since Andy Murray in 2006.
Results like that makes you confident that Draper can do a solid run at Wimbledon 2022. But the question is how far he can go? In future years, he should be a force at the championships and his game should be possible to transition to hard courts, although clay might be a bit of a struggle.
Jack Draper's Racquet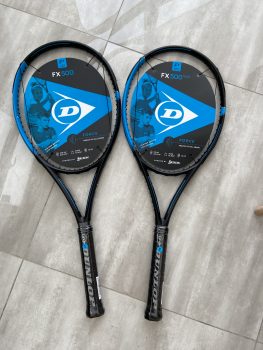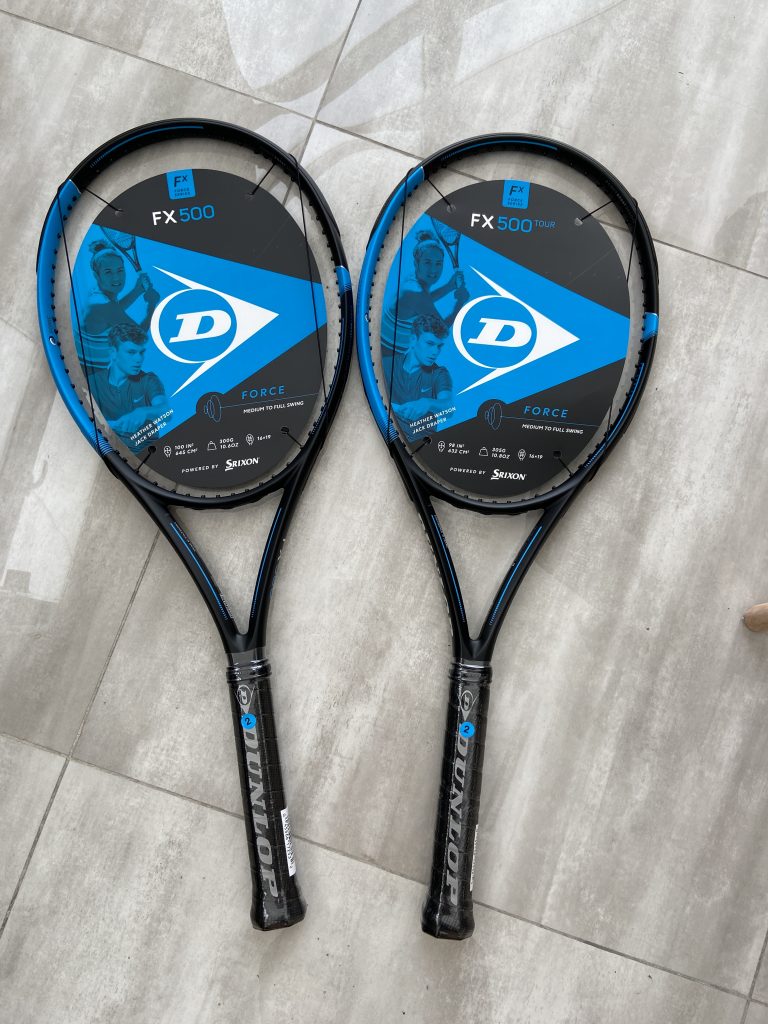 Draper's racquet is a Dunlop FX 500 Tour. I'm not sure whether it's just an endorsement like with most pro players, but it seems to be a customized pro stock based on the retail mold/layup. You can read/watch my review of the Dunlop FX 500 here. It's good racquet for players looking for power with good directional control, but it can be stiff for players with sensitive arms so the string tension is important.
You can buy the Dunlop FX 500 racquets on Tennis Warehouse, Tennis Warehouse Europe or Tennis Only.  As an affiliate of TW, TN gets a small commission if you buy anything from these links.
What do you think of Jack Draper's game?