Alex Mann has written a little intro to Federer's finale. The Laver Cup 2022, which started today.
Federer's Finale
Roger Federer will play his final professional tennis match alongside his great rival and friend, Rafael Nadal, on Friday evening at the Laver Cup in London.
In what will undoubtedly be an emotional match for not only tennis fans but also for the 20-time major champion, Federer said, 'I'm not sure if I can handle it all, but I'll try,'
The Format
Federer and Nadal, representing Team Europe, take on the American pairing of Jack Sock and Frances Tiafoe playing for Team World. The three-day team tournament at the O2 area starts on Friday, 23rd September, and ends on the 25th of September.
Six players representing Team Europe go up against six from Team World in a mixture of singles and doubles matches.
On the first day of play, one match win is worth 1 point. On the second day, one match win increases to be worth 2 points, and on day three, 3 points are on offer for every match win.
Friday's order of play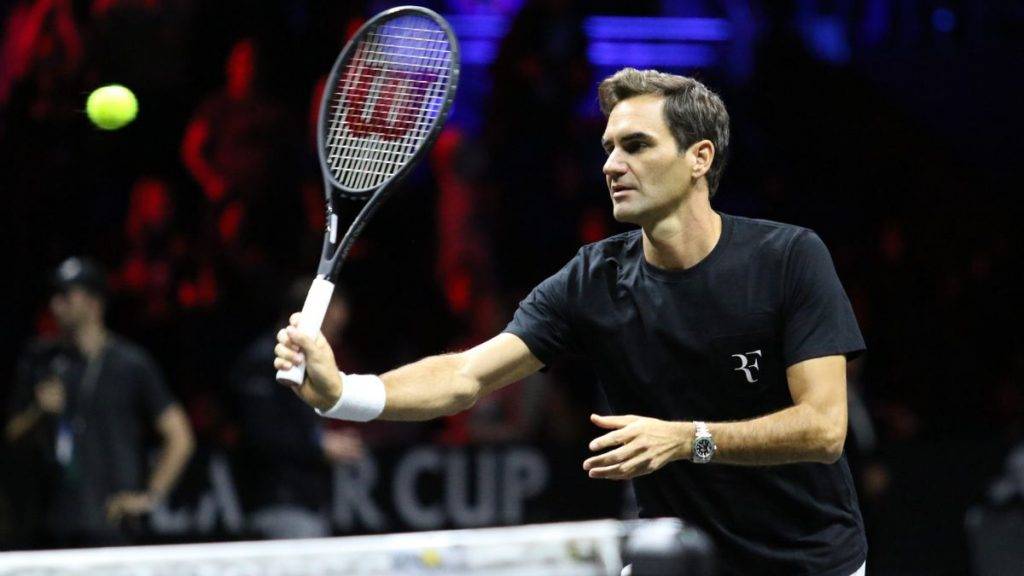 The opening match of day 1 sees Casper Ruud of Team Europe take on Jack Sock of Team World.
The Greek Stefanos Tsitsipas faces the Argentine Diego Schwartzman in the second match of the day session.
In the night session, Britain's Andy Murray makes his Laver Cup debut against the Australian, Alex de Minaur.
Federer and Nadal share the court one more time as they close the action on the first day of the Laver Cup against Sock and Tiafoe.
It's fitting to have Fedal finish the first day of action. It will surely be an emotional match for Federer, Nadal but also tennis fans all over the world. It's the end of an era, but let's not be sad it's over, but thankful that it existed…