We're getting ready for Laver Cup this weekend. In time for the event, we have two new HEAD Laver Cup racquets 2022.
HEAD Laver Cup Racquets 2022
The HEAD Laver Cup racquets 2022 is the HEAD Auxetic Gravity MP in the blue Team Europe cosmetic and the HEAD Auxetic Radical MP in the red Team World cosmetic. It's an interesting move from HEAD to release the new Auxetic editions of the Gravity and the Radical, a limited edition cosmetic before they do the actual silo release. I think it's nice because you get more than a design update if you purchase any Laver Cup racquets.
The specifications of these racquets are unchanged, so the addition of Auxetic to improve the impact feel is the update from the previous generation of HEAD Gravity and HEAD Radical racquets. I think Auxetic has slightly improved feel and stability from the racquets I've play-tested so far. If you're interested you can check out my HEAD Prestige 2021, HEAD Speed 2022 and HEAD Extreme 2022 racquets reviews by clicking the text links.
I hope to review the HEAD Laver Cup racquets, but if not those, at least the silo updates of both Gravity and Radical when they are released.
But this Laver Cup is mostly about Federer's retirement and his last competitive matches on the ATP tour.
HEAD Radical MP Laver Cup edition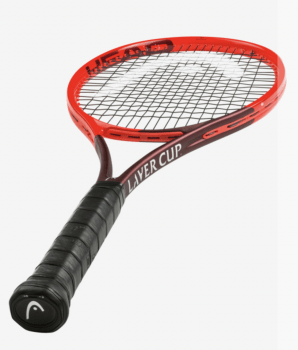 Info from the HEAD official website
• Limited-edition design in the red color of Laver Cup®
• Inscribed London 2022
• Developed in partnership with HEAD's athletes and the Laver Cup®
• Modern blend of power, control and spin for all-court tournament player
• Most versatile racquet in the RADICAL series
• Enhanced playability
• Innovative Auxetic technology for sensational impact feel
• Dynamic 16/19 string pattern
• only unstrung racquets available
HEAD Radical MP Specifications
CPI: 400
WEIGHT (UNSTRUNG): 300 g / 10.6 oz
STRING PATTERN: 16/19
HEAD SIZE: 630 cm² / 98 in²
GRIP SIZE: 1-5
BALANCE: 320 mm / 1 in HL
LENGTH: 685 mm / 27.0 in
BEAM: 20/23/21 mm
HEAD Gravity MP Laver Cup edition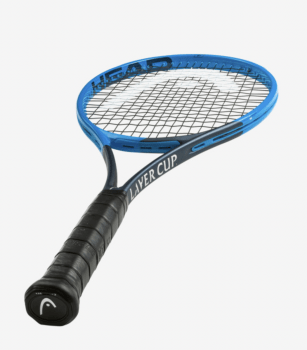 CPI: 400
WEIGHT (UNSTRUNG): 295 g / 10.4 oz
STRING PATTERN: 16/20
HEAD SIZE: 645 cm² / 100 in²
GRIP SIZE: 1-5
BALANCE: 325 mm / 0.7 in HL
LENGTH:685 mm / 27.0 in
BEAM:22mm
Which one would you like to try? The HEAD Radical MP or the Gravity MP in the Laver Cup edition?