I did not recognize Dominic Thiem last night. He was overcome by the moment and tied down by nerves. But in the end, he got through it to win his first grand slam title.
I don't think anyone could have predicted the first two sets of last night's US Open 2020 Grand Slam final. Zverev came out like a man on a mission and Thiem couldn't put a ball in the court. It looked like it would be over, fast. In the first hour of the match, Zverev hit aces, not double faults. He also hit his forehand like he did in that match against Davidovich-Fokina earlier on in the tournament. Thiem on the other hand seemed completely lost. I have never seen him miss so much. But he explained in the press conference that it was all nerves.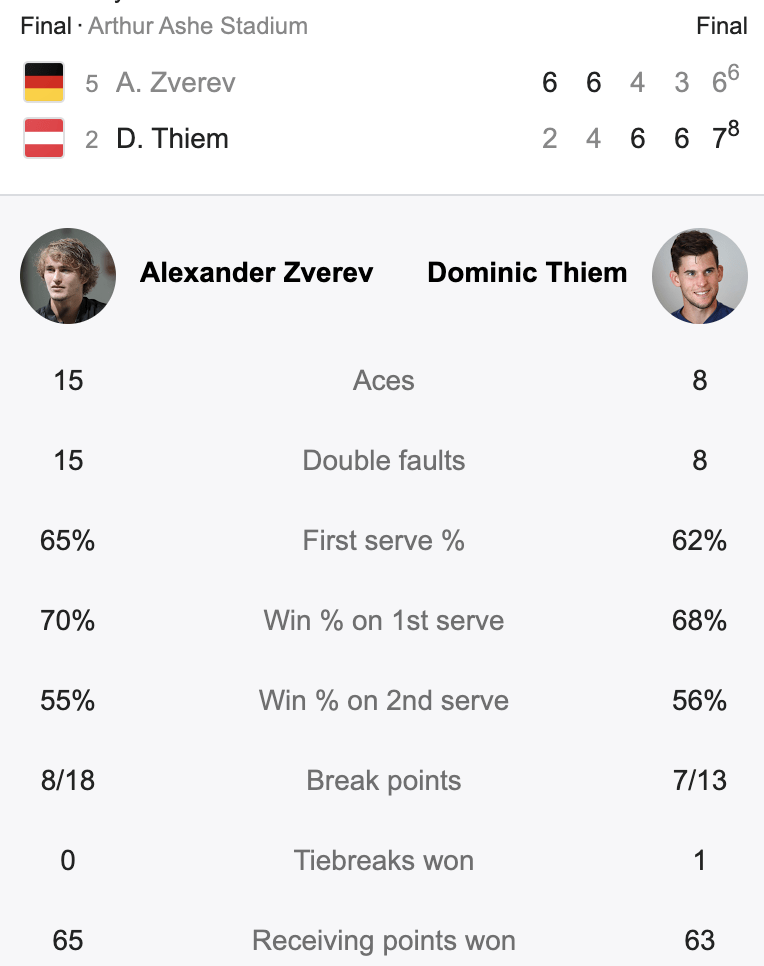 When Thiem's nerves had dissipated a bit and he started playing better, the match turned out the way I thought it would. He was dominant from the back of the court, while Zverev struggled with his serve. But in the fifth set, both players were so incredibly nervous that not many proper tennis shots were struck. It was a lot of slice and dice and almost "pushing" the ball. It's rare to see this kind of tennis in a grand slam final, but then again, it's hard to understand how much the chance at winning the first grand slam title meant to both players.
Thiem was 0-3 in grand slam finals, Zverev was in his first. Based on all the predictions ahead of the match, this was Thiem's to lose. And perhaps that is what plagued him the most. That he was the favorite player, for once. Usually he is up against one of the big three and that's a completely different story. If you are into betting and predictions, here are some up to date odds on Tennis.
Is this the start of something new?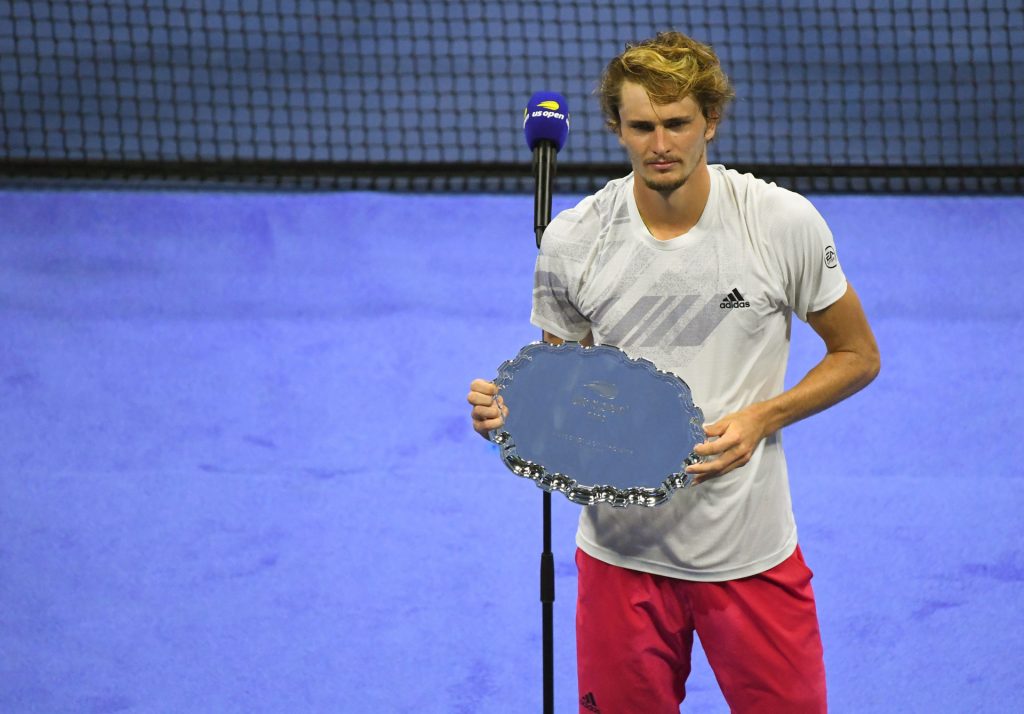 In the end, you have to feel sorry for Zverev. Two sets up and serving for the match in the fifth, he definitely had his chances. But looking at the draw, the experience, and the level of tennis – Thiem deserved this one. It was Zverev who came in, all guns blazing, with nothing to lose in the first two sets. But as soon he realized that he was one set away, he started playing too passively and Thiem improved.
Zverev simply didn't seem ready for a win at this stage. He needs some work on his mental game and his second serve. But in general, he should be happy because he didn't play his best tennis this tournament, but still got to a final. That's something to build on, for sure. The only risk is that he takes this as too much of a mental loss, which he shouldn't. It shouldn't have been this close to begin with.
What's next for Thiem?
Finally, Thiem got that coveted Grand Slam title. Now, he can perhaps take this in his stride and play more relaxed and poised. Surely, there are more GS titles in the stars for him. Maybe he will be too tired for his favorite French Open, but in 2021, he will be a top 3 favorite in every tournament he enters. That he got through this rollercoaster of a match can only make him stronger.
Can Thiem be the next world number one after the big three retire? Yes, I think he will. He has the complete game and with this win, the confidence too.
It will be fascinating to see what happens in the coming months with these two players. It wasn't the best final when it came to the level of tennis, but it was heartwarming to see how much it matter to both of them.
Did you watch it and what did you think?