Alexander Zverev and Aslan Karatsev were winners on the ATP Tour last week. Zverev not a surprise, but Karatsev – yes!
Aslan Karatsev made a name for himself during his run at the Australian Open a few weeks back. But when you see a grand slam surprise like that, you often think: "That's probably a one-hit-wonder."
But Karatsev proved us wrong by winning the Dubai ATP 500 title in style. Medvedev called him the "secret Russian weapon" during the ATP Cup, and I'm beginning to see why. Karatsev is a dangerous player, hits hard from both wings, and has no apparent weaknesses to his game. He is yet another example that Russian tennis is in great shape.
What racquet does Karatsev use? Click here.
Zverev's 12th title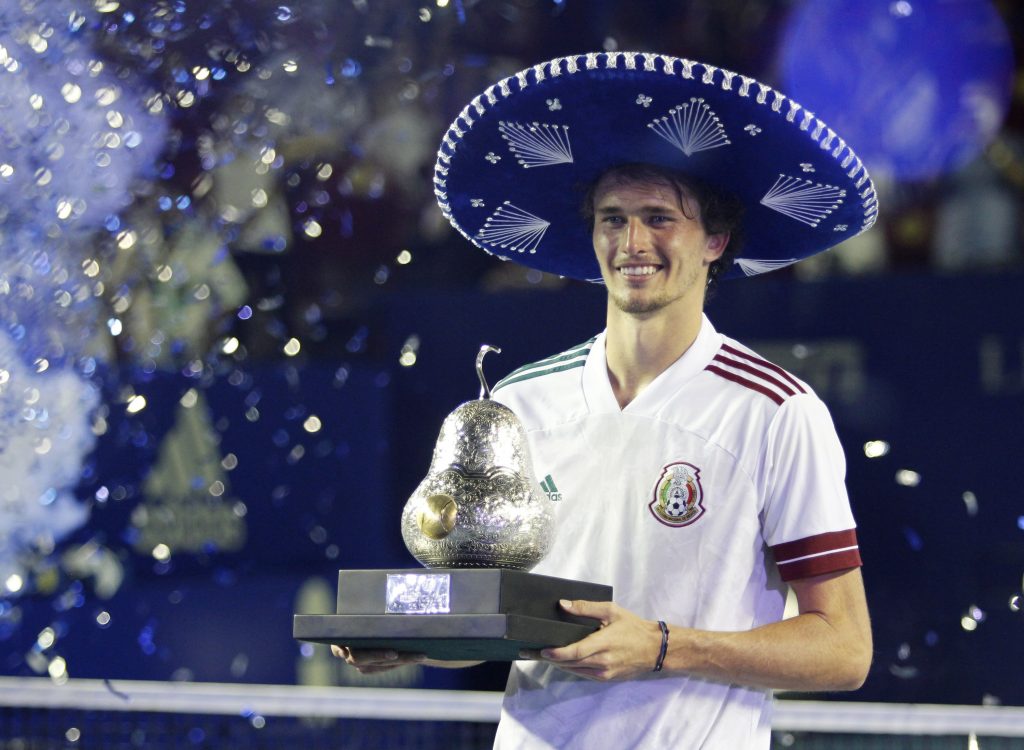 Talking about Russian tennis, Zverev is back to winning ways with a hard-fought final win over Stefanos Tsitsipas in Acapulco. Tsitsipas was seemingly flying towards the trophy at the beginning of the match (up for 4-1 in the first set), but Zverev dug deep and found some blistering winners from the back of the court that put him back on track. He eventually the match 6-4 7-6 and the ATP 500 title.
The Acapulco trophy is Zverev's 12th career title on the ATP Tour. He might not have gone all the way at the slams yet, but he proves himself to be very confident in winning any tournament below the majors. He may be able to unlock the GS title riddle at some point, and if he crosses that line, he might pick up a couple of titles or more of the highest caliber.
What's in store for Karatsev, then? He has broken into the top 30 and will surely be more present at the later stages of ATP tournaments from now on. He has struggled with injuries in the past, but now that he is healthy, the potential is high!
What racquet does Zverev use? Click here.