Alexander Zverev is one of the most promising players to take over after the big three. But what is Alexander Zverev's racquet?
Alexander Zverev's Racquet
Alexander Zverev was ranked as high as number three in the world in 2018 but had a rough 2019 with "only" one tournament title (Geneva) and many tough losses. He has said that his issues stemmed from a legal dispute with his former agent, Patricio Apey, so hopefully, he can put that behind him now in 2020. He hasn't started the year brilliantly so far with three losses at the ATP Cup, but the year is still young.
Zverev has been endorsing the HEAD Speed line until 2019. But HEAD claims to have made the HEAD Gravity Pro 
(read my review here) for him. That is why he is now using or endorsing the Gravity Pro. Like with most things pro stock and pro player racquets, we cannot be a hundred percent sure, but it does look like he has made the switch from his HEAD Youtek Speed MP pro stock to a HEAD Gravity Pro pro stock.
Ps. If you want to purchase Alexander Zverev 's tennis gear, check out my affiliates Tennis Warehouse, Tennis Warehouse Europe or Tennis Only (AUS). If you buy anything through my links, Tennisnerd gets a small commission. DS.
Alexander Zverev's Racquet Specs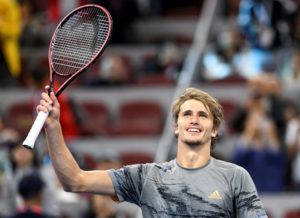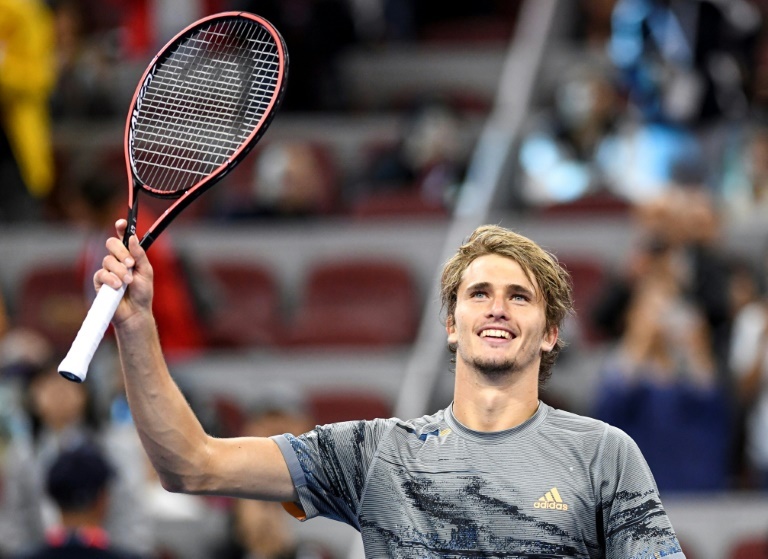 Alexander Zverev's racquet is like all other pro player racquets, nothing magical but just a racquet you can (or could) buy in the store, customized to his specs. It has silicone in the handle, lead tape in the hoop (at 12 o'clock) and his racquets are all matched so they have the same swing weight, static weight, and balance.
The specs of Alexander Zverev's racquet with overgrip and dampener
(As published on the Tennis Warehouse forum)
Static weight: 343g
Balance: 33cm
SW: 360
Flex: 64RA
Beamwidth: 20mm
Alexander Zverev's string setup:
Mains: Head Hawk Touch
1.25 @24kg
Crosses: Babolat VS Touch
1.30 @25kg
If you are looking for information about what other ATP pros use, check out Tennis Racquets of the ATP Professionals. They list a lot of information about pro tennis players and their racquets. If you're interested in buying a tennis racquet I suggest the following articles:
Racquet buying guides
Here is a great racquet buying guide to get you started.
What tennis racquet should I buy?
Top tennis racquets to buy right now
The Gear of the Year 2016
Tennis racquets for juniors
Tennis racquets for kids