It was the surprising result of the day at the Madrid Masters. Zverev defeats Rafa on clay and faces Thiem in the semi-finals.
The Madrid Masters is an odd event in many ways. It was the tournament that tried the infamous blue clay and the Caja Magica, where it's hosted, can rub some people off the wrong way due to the long and annoying shadows that make some matches tough to watch and probably also tough to play. Still, it's a Masters series tournament on clay and you expect Rafa to win 99% of his matches. This is why I was surprised to see that Zverev beat Nadal in straight sets.
Should we be shocked? Not really. Zverev has defeated Rafa before (but not on clay) and Nadal has not been his best, even though he managed to win Barcelona. Rafa's sight is on the French Open and he is slowly building form towards the event, but so far he has been very much up and down. Some brilliant matches, like his overwhelming win against Alcaraz and some pretty flat performances like this one against Zverev or when he lost to Rublev in Monte Carlo.
Does this mean anything for Roland Garros? If we look at the history of Nadal's performances at the French Open – no.
Ruud is Ferrer with firepower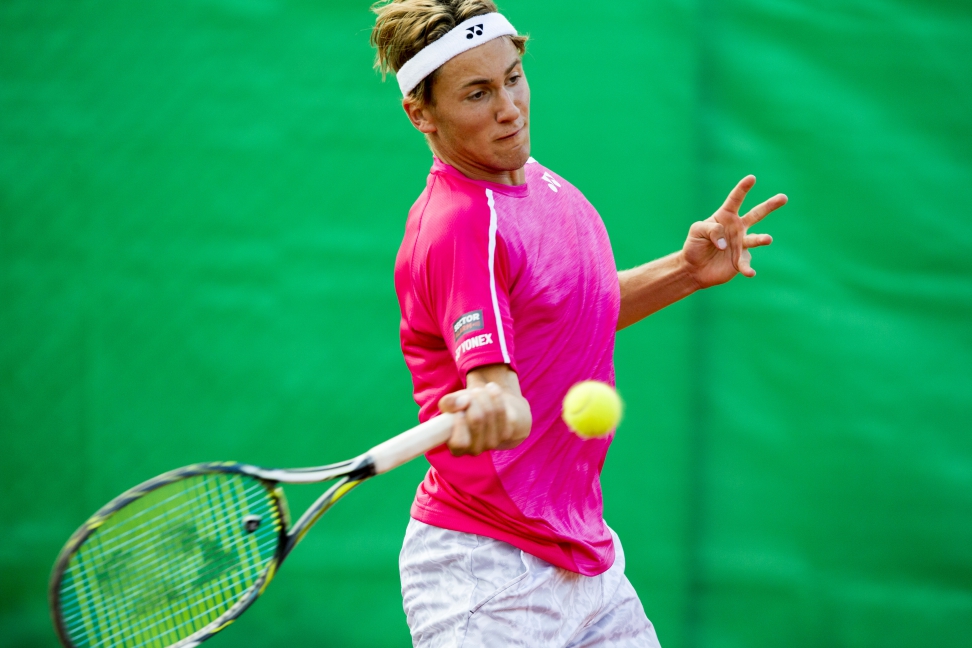 Casper Ruud has turned out to be a bit like David Ferrer but with more firepower (especially on the forehand wing). They both defend well, love the clay and use extended-length racquets to hit heavy topspin strokes from the back of the court. His win against showman Bublik was a clear indication that he will be a force on this surface for years to come. The question is if he can translate it to other surfaces or if he will be more of a clay-court specialist. (Click his name if you want to find out what racquet Christian Ruud uses – not far off in specs from Ferrer's).
Ruud will play Matteo Berrettini in the semi-final after Berrettini took a while to get going against Christian Garin.  But once he got locked into the match, he was a force and his monstrous forehand was ultra-effective.
Ruud vs Berrettini should be a great clay court battle where both will try to protect their weakness: the backhand.
Ruud is 2-1 up in the head-to-head and a slight leader in the odds. 1.7 for him to win against 2.26 for Berrettini (current price).
Thiem vs Zverev
Thiem has a 4-1 clay court H2H advantage against Zverev and an 8-2 overall H2H stat. Zverev is, weirdly to me, the odds favorite at 1.66 over Thiem at 2.20. Yes, Zverev's win over Nadal was impressive and the conditions in Madrid should favor him over slower hard courts, but I think the head-to-head should tilt it towards Thiem's direction.
Thiem was bamboozled by Isner's amazing start in their quarter-final match, but once he found his gears and started returning better, he managed to show why he is one of the top clay-court players in the world. Still, I am impressed how well Isner can play on the red dirt. He is more than a big serve for sure and backs it up well with aggressive returns and excellent netplay.
I predict a Thiem vs Ruud final. What do you think?