Norwegian Casper Ruud is in the top 30 with a huge forehand and consistent clay-court game. But what racquet does Casper Ruud use?
Yesterday, Casper Ruud beat Fabio Fognini in straight sets at the Monte Carlo Masters to set up a place in the semi-finals against Andrey Rublev (who impressively beat Rafa Nadal in a thriller of a match!). Usually, after a player makes strides in a big tournament, the question inevitably comes: What racquet does Casper Ruud use?
Casper Ruud's racquet is a Yonex DR 100 Plus. It's 27.5 inches long (allegedly a bit longer than that according to a source that uses Casper's old racquets). It's approximately 330 grams strung with a balance of 33.5 cm.

Casper Ruud uses a hybrid string setup, which looks like a combination of Yonex Poly Tour Strike in the mains and Yonex Poly Tour Pro in the crosses, but I don't know for sure.
The extended length of Casper Ruud's racquet will give him massive power on both wings, which he utilizes especially well on the forehand – his main weapon and one of the best forehands on the ATP tour in my opinion.
Happy on the clay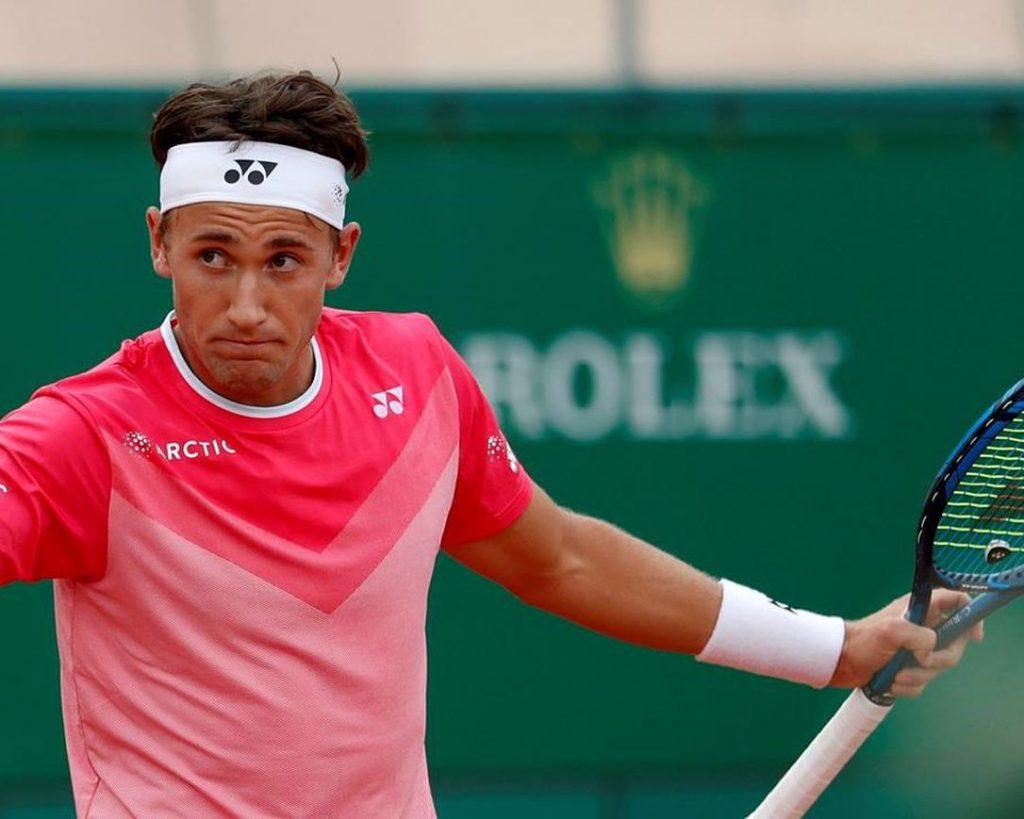 Most players from the Nordic countries are more comfortable on hard courts due to the climate and playing most of their tennis indoors, but Casper's game is made for the clay courts with lots of topspin, natural sliding movement, and good power on both wings to keep his opponents back. That his best results have come on the surface can be no surprise.
He has won one ATP title so far, in Buenos Aires on clay.
Casper is 22 years old and is coached by his father Christian Ruud, himself an ATP player, who reached the Monte Carlo Masters quarter-finals and was in the top 40 in the world. Casper is following his father's footsteps and going at least "one better".
If you want to use a similar racquet to Casper's and can't find a used Yonex DR 100 Plus, there is the new version of the Yonex Ezone 100 Plus (link to Tennis Warehouse). If you purchase it through the link, Tennisnerd gets a small commission at no cost to you. The racquet is also available at Tennis Only, but currently not stocked at Tennis Warehouse Europe.
What do you think of Casper Ruud's game and his chances against Rublev?