The longer he has been away from the tour, the more the question grows: Will Rafa retire in 2023?
Will Rafa Retire in 2023?
Rafael Nadal is one of the most influential and best players in the history of tennis. His exceptional stamina, athleticism, and mental toughness on the court and his humility have made him a public darling and earned him the adoration of millions. With a record fourteen French Open titles to his name, Nadal aptly carries the moniker – The King of Clay. And with the 2023 Roland-Garros approaching, many fans wonder if this year's Paris tournament will be Rafa's last.
As most who follow tennis know, Nadal's career has been plagued by injuries. Over the years, the Spaniard has endured multiple knee, wrist, back, and foot problems that have caused him to miss out on high-profile competitions, and he has spent months at a time rehabbing them. However, despite these setbacks, he has shown remarkable resilience and determination, surpassing Swiss legend Roger Federer on the most-won Grand Slam championships list by two and boasting one title more than his most fierce current-day competitor, Novak Djokovic.
That said, these challenges have had, without question, a significant impact on Rafael's playing style. Moreover, the strain this sport has had on his body and the toll it has taken has gotten witnessed by the world, with most fans predicting that 2023 may be Nadal's last. Despite Nadal's traditionally displayed resilience, the accumulated damage, most pundits estimate, has probably become too much of a burden to bear at this point. Also, customarily, a tennis player's mid-30s is considered the latter part of one's career. With Rafa being thirty-six before the 2023 Roland Garros, retirement must undoubtedly be in the cards. But let's dive into the probability of that happening this year more in-depth below.
Uncle Toni Says 2023 Is Unlikely Rafa's Final Year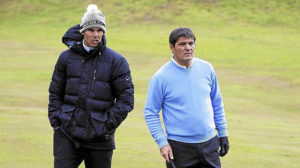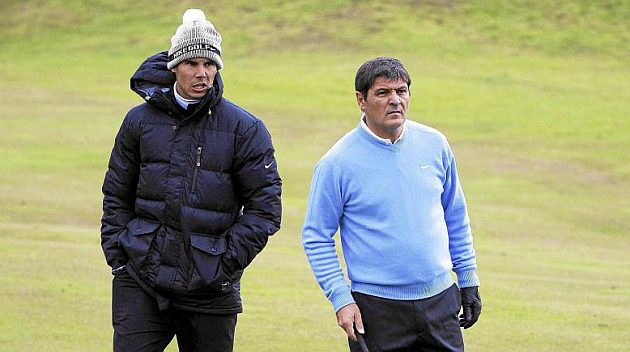 As most fans know, Toni Nadal is Rafael's former coach and his uncle. He has been with Rafa since an early age and has played a pivotal role in the Spanish player's rise to the top of the sport. Known for his emphasis on discipline, hard work, and rough coaching, no one will argue Toni's impact and the instrumental nature of his talents to his nephew's success.
In February 2017, Toni Nadal stepped down from his position as Rafa's head coach, no longer following the superstar on the circuit, to dedicate himself to the Rafa Nadal Academy in Mallorca, where he acts as its director.
Uncle Toni recently stated that Rafael has yet to discuss retirement with him directly. He believes that, after the Madrid Masters or Roland Garros, Rafael may provide an announcement on this topic. Nonetheless, his former coach says retirement does not suit Rafael's character. If he recovers from his injuries, he should keep playing. In Toni's eyes, Rafa is a favorite with Djokovic and Alcaraz to claim the French Open title, and he is confident that he will be in top form in his return to the court.
Expectations were that Nadal would make a comeback at the Monte-Carlo Masters in April, but that did not occur.
John McEnroe Believes Rafa Wants to Keep Playing
McEnroe bases his prediction on insider info, things he has heard from those close to the Spanish ball-hitting sensation. Despite claiming two Grand Slams in 2022, rumors of Nadal's imminent retirement have again surfaced. Yet, McEnroe told Eurosport at the start of 2023 that from what he knows, Rafa still loves playing, and if his body holds up health-wise, he won't quit.
McEnroe predicts Nadal may go another two to three years, depending on how his hip and knees react. Though, another sizable injury may offset the confrontational ex-champions estimate.
Boris Becker Thinks Nadal's Days Are Numbered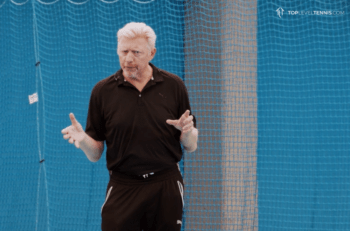 The youngest-ever winner of the gentlemen's Wimbledon Championships crown, the former world's number one player, Germany's greatest tennis phenom, Boris Becker, saw Nadal's Australian Open exit as a sign of things to come.
Talking on the Matchball Becker show on Eurosport, Becker noted that Rafael's Australia Open exit was probably the first step to retirement, citing that injuries at his age are not easy to overcome, as the getting back in shape process is much more labor-intensive in one's mid-thirties.
Becker believes that Nadal will still go on to win the French Open, as that is his official 2023 Roland Garros prediction. He also adds that Nadal has nothing to be ashamed of if he does decide to hang up his racket this year, as his legacy goes beyond the sport. But the Spaniard's retirement will leave a massive gap in tennis, affecting its popularity on a global scale. Nadal has been one of its faces for more than a decade and a half, and his departure will, without question, cause seismic shifts, particularly since Roger Federer also retired last year, which leaves Djokovic to carry the big-three torch.
What Are the Sportsbooks Saying?
Taking a gambling view to Nadal's retirement, sites to gamble on tennis are giving this event a 10/11 odds of happening. For comparison's sake, that is shorter than what bookies have listed for Novak Djokovic (6/4) to call it quits this year and Andy Murray (6/1) doing the same.
As far as the French Open goes, at writing, most bookies have put up 9/2 prediction odds on Rafael Nadal taking the 2023 La Coupe des Mousquetaires trophy home. Djokovic boasts 5/2 odds at many premium sports betting operators, and Carlos Alcaraz gets 6/4.