Our pickleball player, Rush Walters is back with a pickleball paddle review of the Joola Solaire CFS 14. How does it perform?
Joola Solaire CFS 14 paddle review
Do you play pickleball or padel? Many tennis players do as a complement to their main sport. Let us know in the comments below!
Specifications Joola Solaire CFS 14
Head Dimensions (Length x Width): 16 in. x 8 in.
Paddle Thickness: 14 mm.
Grip Length: 5.5 in.
Standard Weight: 8.4 oz
Paddle Material: Reactive Polymer Honeycomb
Notable Features: Carbon Friction Surface (CFS), Aero-Curve
Check out the Joola Solaire CFS 14 on Total Pickleball.
Play-test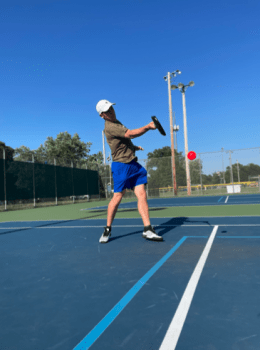 Joola's Solaire Carbon Friction Surface (CFS) 14 had many similarities to its brother, the Vision CFS 14. I play with the Vision. You can find a review here under pickleball too.
Going into the review, I did not know what to think with the large head on the Solaire. I figured more power, of course, with a larger head comes a more prominent sweet spot and a larger sweet spot typically brings more energy. Although I like to focus more on control and spin, I quickly became a fan of the larger surface area on the head of the paddle. The large head provides forgiveness and the potential for aggressive power.
It seems like Joola took the Vision and gave it a larger sweet spot. I say this because although you typically lose control with a paddle that focuses more on power, the Solaire did not sacrifice much. Don't get me wrong, a player would have more control and spin with the Vision because it is designed to deliver that output, but the Solaire, on the other hand, is designed to provide more power. Still, with its carbon grip surface you can produce decent spin, which is a plus.
Scores
As you can see in the rubric below, many of the paddle's graded categories fall under 4/5, with power being 5/5. The only aspect of the paddle that scored low was its soft touch. Yes, the paddle can produce some reasonable control and spin near the kitchen, but it doesn't have a soft touch that will slow the ball down. The thin carbon grip surface speeds up a player's contact with the ball (touch). If you force spin on the ball, it will slow it down but not to the extent that I've seen other paddles do so. Example Engage's Encore had a great soft touch that would grip the ball, hold it, and send it back as a flat ball, not a ball with spin necessarily. I reviewed the Encore on here as well.
The Solaire received a justifiable 3/5 on soft-touch because it wasn't designed to do so, it was designed to be an aggressive power-house while still producing a decent amount of spin and control.
Performance Rubric
Time Tested:__4+ hours__
Date(s) Tested:___6/21/22-6/22/22__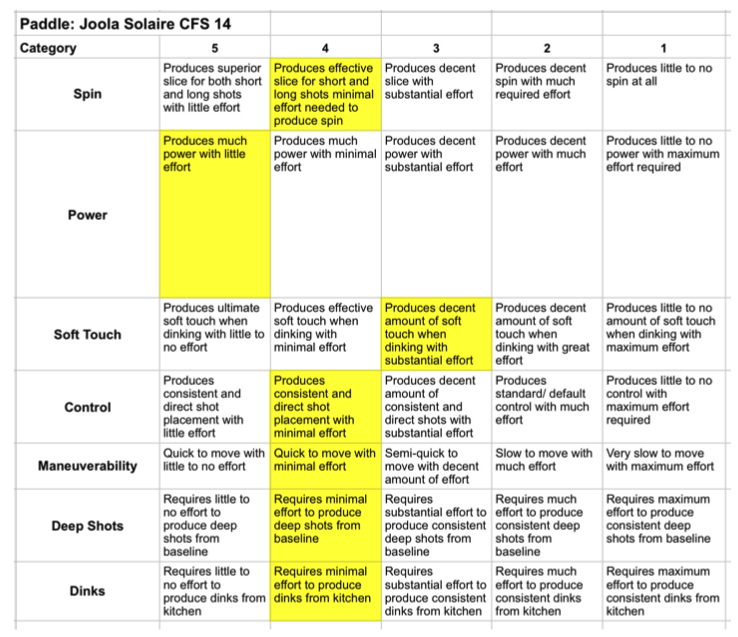 Final Grade: 28/35 80% B
Grading Scale:
A 100-90%
B 89-80%
C 79-70%
D 69-50%
F 49-0%
Conclusion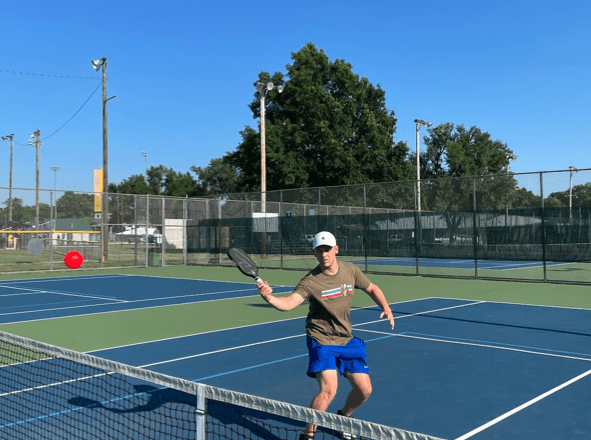 My experience with Joola's paddles has been nothing but good. I am a fan of the larger head the Solaire brings to the table ultimately because it was forgiving. When I make a mistake in my form, I could get away with it because the larger head on the paddle would compensate for my slight off. With Joola's Vision paddle, I needed to focus more on shot placement and form because it has a smaller head built for control.
Solaire's head also does have the Aero-Curve to help increase maneuverability. Still, I did not give it 5/5 on maneuverability because its brother Vision had better movement due to its small head, which makes perfect sense.
In addition to it being a forgiving paddle, I enjoy the extra pop of power it produces with my overheads and baseline hits. If I had some more time with this paddle under my belt, I'd be able to drain some powerful shots from the baseline more adequately. I would only note that I had to adjust my baseline form a bit because of the amount of power it produced.
This paddle is for the power player who wouldn't mind a little spin. If you want a paddle strictly with power and no spin, there are probably better options, but if you are looking for a paddle that produces aggressive power and tosses in a bit of spin, this is your paddle.
Check out the Joola Solaire CFS 14 on Total Pickleball.