If you could design the perfect tennis physique in a factory you would undoubtedly use Alexander Zverev as the mold, the German has it all. At 6' 7''and 90kgs, the 23-year-old is blessed with a towering frame but still nimble enough to get around the court extremely quickly. Zverev's arms are like huge levers that seem to reduce the size of the court and force his opponents to try and play the million-dollar shot to find space.
Indeed, the Hamburg native has an aura about him that intimidates his opponents and at first glance, he certainly looks like the next global superstar of tennis. That is at least what the tennis world thought after he beat Roger Federer as a teenager in 2017. But looks, as we all know, can be deceiving.
Is there the hunger and personality in that athletic frame that is needed to get to the top?
Alexander the Great?
He certainly could be but at the moment, he hasn't won anywhere close to enough silverware to be a great of the game. You can argue that he has age on his side to correct that but at 23, Federer had already won Wimbledon twice, the US Open and the Australian Open. Those are the numbers you have to be hitting if you want to be spoken about in the same breath as tennis royalty and right now, Zverev is a long way away from that.
As far as ATP Tour titles go, however, the German fairs slightly better with 11 to his name. His last success came in Geneva in 2019 when he overcame Nicolas Jarry in three sets.
Up until now, the biggest title of his career came when he won the Nitto ATP Finals in London which made nine tour wins in two years. It looked for all money that Grand Slams would follow in 2019 and 2020 but that hasn't happened and isn't forecast to this year. That is at least what the odds say as of the 5th of August, with Betway pricing the German at 20/1 to win Roland-Garros and break his Grand Slam duck. Now, those aren't insurmountable odds, but they do tell a story and that is the general feeling is that Zverev is still some way behind the game's best.
? Four ATP titles
? The youngest #NittoATPFinals champion in a decade
? Tour best of 58 match wins

This is the story of Alexander Zverev's 2018 season ?

? @TennisTV pic.twitter.com/ELIGNHHtW5

— ATP Tour (@atptour) December 15, 2018
How does a young player reach the rarefied atmosphere of the top?
It's worth saying straight away that no one is suggesting for a minute that breaking the stranglehold that the Big Three have on world tennis is even remotely easy, but there are lessons to be learned from the game's elite. Roger Federer, Rafael Nadal, and Novak Djokovic all have one thing in common and that is to be the best. When the history books are written and the sun sets on this golden age of tennis, they want to be remembered as the greatest to have ever lived.
Recently, Andy Murray described the three of them as the greatest to have ever played the game and their current record in Grand Slams illustrates just that.
They have won 13 grand slam titles in a row since September 2016 and don't look like letting up anytime soon. Indeed, that desire to win is their main determination, with all the other financial rewards that come with it secondary to being the best, like lucrative endorsements as Federer has with the watch giants Rolex or Djokovic with Seiko.
The younger players in the game like Zverev, are faced with an internal battle of a different sort when it comes to finding the ambition to be the best given that they don't necessarily need to be the greatest to be extremely wealthy. In other words, and put bluntly, when you have accumulated that much money so early on, do you have to topple the elite of world tennis? Will Zverev ever have the determination to be the world number one player?
As much as the tennis world natters on about a possible changing of the guard; is it really going to happen when the livelihoods of the young stars don't rely on it?
— Novak Djokovic (@DjokerNole) February 2, 2020
To be, or not to be?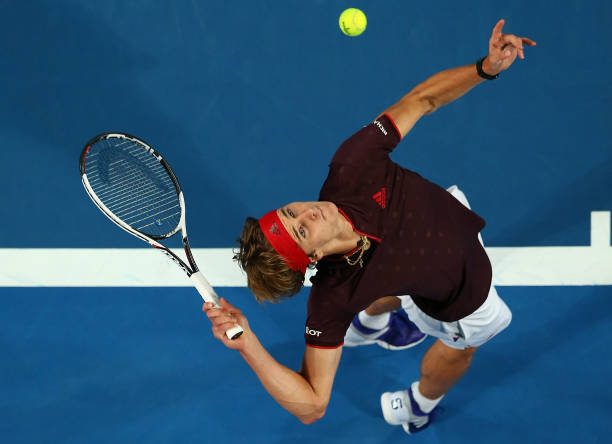 When conversations like these take place and those types of questions are asked, attention is always going to turn to the cream of the young crop who will be expected to start pushing the elder statesman, and standing in the front of that pack is one Alexander Zverev.
Having your determination to succeed constantly questioned is, unfortunately, the price you have to pay if you are underdelivering and happen to be the superstar of your generation. Sooner or later though, if a player carries on long enough without winning, the world will stop talking about them and they will eventually get their wish; they will be left alone and forgotten.
If Alexander Zverev is the next messiah, he best start performing miracles soon.