Alexander Zverev won his third masters title in Madrid, defeating Thiem in straight sets (6-4 6-4). It was another impressive result by the young German and you can not help but wonder: will Zverev be the next world number one?
In the Tennisnerd Instagram poll, 72% of the voters thought the in-form Dominic Thiem (read about Thiem's racquet here) would win the Madrid Masters final, but Zverev (read about Zverev's racquet here) was the sharper player that day. Zverev is currently ranked world number three and has won two tournaments in a row on clay, in Munich and Madrid. He has been seen as the main player of the so called "next generation" for quite a while and now he is really starting to live up to his promise.
But his excellent recent results does not answer my question: Will Zverev be the next world number one? And by next I mean the one after Roger Federer (read about Federer's racquet here) and Rafael Nadal (read about Nadal's racquet here) stop trading number one spots every week or so. It is likely Rafa will become number one again soon and it is also likely that Federer will reclaim the throne when the grass season starts. But what happens after that? Can Zverev become a threat on all surfaces? When can he win his first grand slam? And does he have what it takes to become a tennis legend?
Will Zverev be the next world number one? And would you like it?
This question might sound a bit strange, since Zverev already has quite a following, but there is also a resistance to his rise. It might be from the nostalgics who believe tennis was/is better when Rafa and Federer rules, or it might be from people who claim they find Zverev arrogant. There are also tennis fans who does not think he has an entertaining style of tennis. It would be interesting to hear what you think here. Do you like or dislike Zverev? Why?
I am personally not a huge fan of Zverev's game yet. I can easily admit that he seems to lack clear weaknesses, but I also find him slightly two-dimensional. He is a little bit like Djokovic (read about Djokovic's racquet here) in my opinion, but more aggressive and with a better serve (I think Djokovic is a better mover and defender however). I am simplifying here, but for me there is simply nothing electric about his game and personality that would make him as exciting as Federer or Rafa.
I definitely think Zverev has the most mature game and mental strength out of the next generation of players but he is not necessarily the most exciting one to watch. Also, I understand what people mean when saying there is a slight arrogance around him. It might just be a feeling, but it is almost like he expects to be number one and that can be a little off-putting.
Will Zverev be the next world number one? Does he have an attitude problem?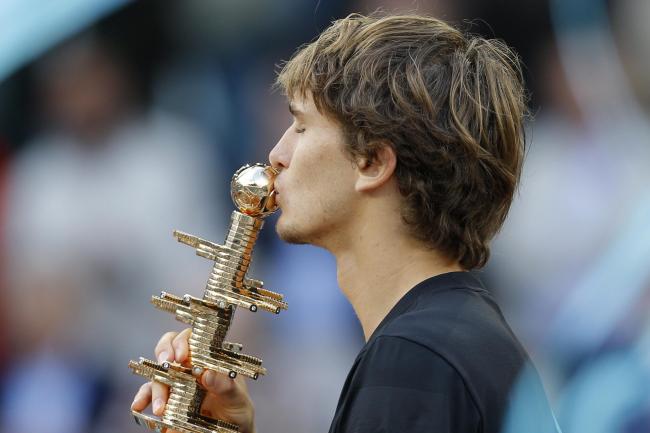 Zverev definitely has the mindset to become the next world number one on the ATP World Tour. Just listen to what ex-coach and ex world number one (albeit briefly on both accounts) Juan Carlos Ferrero said about the youngster:
"I didn't expect to begin with two titles," admits Ferrero after seeing his pupil dominate in Montreal. "But I have to say that watching how he trained during the 10 days we spent together in Tampa right before playing Washington, I was shocked by his discipline and commitment towards the game. He wants to improve badly and is working to be one of the greatest. I think he's very mature for his age. Maybe that's the main difference compared to the players of his generation."
Then, after the split between the two, Ferrero said this, as posted in the article "Is Alexander Zverev too arrogant?" on runnersports.com.
"What I asked from the first day is to respect the team. Among other things I asked him to be a little more punctual, telling him that it was not right that he would arrive 20 or 30 minutes late to training day after day. The first months he was more disciplined and respectful, but when he got more confident he no longer respected the guidelines I marked out at the beginning."
This is obviously Ferrero's opinion and not a fact, but there have been situations where Zverev has acted childishly to say the least. This compilation of Zverev racquet breaking and calling the umpire a "fucking idiot" is not great PR for Zverev's personality, but on the other hand even the quite cool Federer was a hothead in his younger days. Djokovic, Murray and Del Potro have all had anger outbursts as well. The best top player when it comes to court behaviour (in my book) is Rafael Nadal who, despite taking long to serve and having some OCD issues, never breaks racquets or takes out his anger on anyone other than himself.
Here is another video of Zverev's strange behaviour. Just listen to the part where he says: "This is my fucking court!" after winning the match point against his fellow German Struff.
The match point that takes him to the semi-finals ?? Great win by Alexander #Zverev! ?? #NextGenATP Video: @BMWOpenbyFWU pic.twitter.com/8grl54ZLe0

— Next Gen ATP Finals (@nextgenfinals) May 5, 2017
Will Zverev be the next world number one? What does he need to do?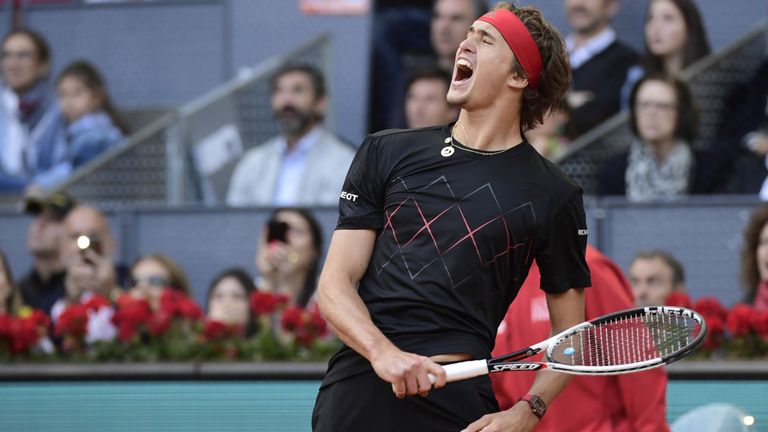 It might be hard to root for Zverev based on his arrogant behaviour, but the results speak quite clearly. It is difficult not to see Zverev as a future world number one. Will he be the next one after the Federer/Nadal domination? Yes, I think so. I think it is a high likelihood he wins his first grand slam already this year and I would say US Open is his best bet in general to win a slam.
I am no rankings specialist, but if he can finish the year strongly, he might have a chance to become world number one already in 2018. Otherwise, I think 2019 will be his year. His game is already quite complete, if he can get his nerves in order in the slams, he is going to be a threat in all of them.
Now I am curious to hear your opinion about this! Please comment below.   
***
Do you like Tennisnerd? Do not miss a word or video by stalking us on social media. Every like and follow is appreciated!

YouTube
Instagram
Twitter
Facebook Page
Amazon Influencer
Buy tennis gear
EU
Racquet Depot
Pro Direct Tennis

USA
Tennis Express
Do It Tennis
Amazon.com
Racquet buying guides
Here is a great racquet buying guide to get you started.
What tennis racquet should I buy?
Top tennis racquets to buy right now
The Gear of the Year 2017
The Gear of the Year 2016
Tennis racquets for juniors
Tennis racquets for kids
Popular posts
What the ATP pros play
Questions about pro stock tennis racquets
Is a pro stock racquet better than a retail one?
Do professional players change racquets?
Racquet Commitment Issues