Novak Djokovic has been endorsing the Head Speed model for years. But is that what he really plays with? This article covers Novak Djokovic's Tennis Racquet.
Like in most cases with tennis professionals, what the player endorses and what he actually plays with are different things. This is also the case with Novak Djokovic's tennis racquet. This doesn't mean that amateurs will play much better using a so called pro stock tennis racquet but it does mean that in most cases the racquet companies are not being truthful to the customers. This is not new in any way and a lot of people know it, but the vast majority of people playing and enjoying tennis have no idea.
The racquets of the top players are often shrouded in mystery, but once in a while it ends up in the hands of a fan or a stringer who either sells it on a tennis forum (where the specs are then revealed) or eBay or decides to keep it for himself. But let's get back to Novak Djokovic's tennis racquet.
Novak Djokovic's tennis racquet – Specs
Djokovic is playing with a model called something as sexy as PT113B. It's based on an old model called Ti/iRadical from early 2000. This mold is very difficult to get a hold of.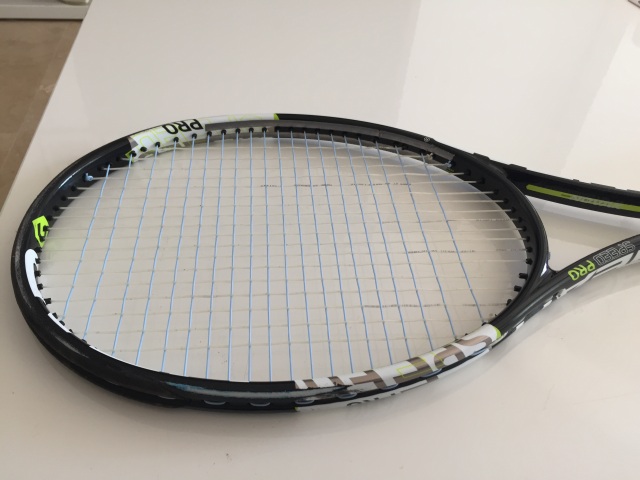 [Pic from TT forum poster "NikeUp".]
Here are the specs of Djokovic's racquet:
Strung Weight: 359g (plenty of lead – see pic)
Strung balance: 32.8cm
Head size: 95 sq. inches
SW: 370
Flex: 60RA strung
Grip: 4 3/8, custom with side bevels extended making it more rectangular. Uses two overgrips over Head Calfskin. First overgrip wrapped with no overlapping, top overgrip normal.
Lead: placement all around the hoop, under the grommets then continues inside the hoop as shown on pictures.
Novak Djokovic's Tennis Racquet – It's not for everyone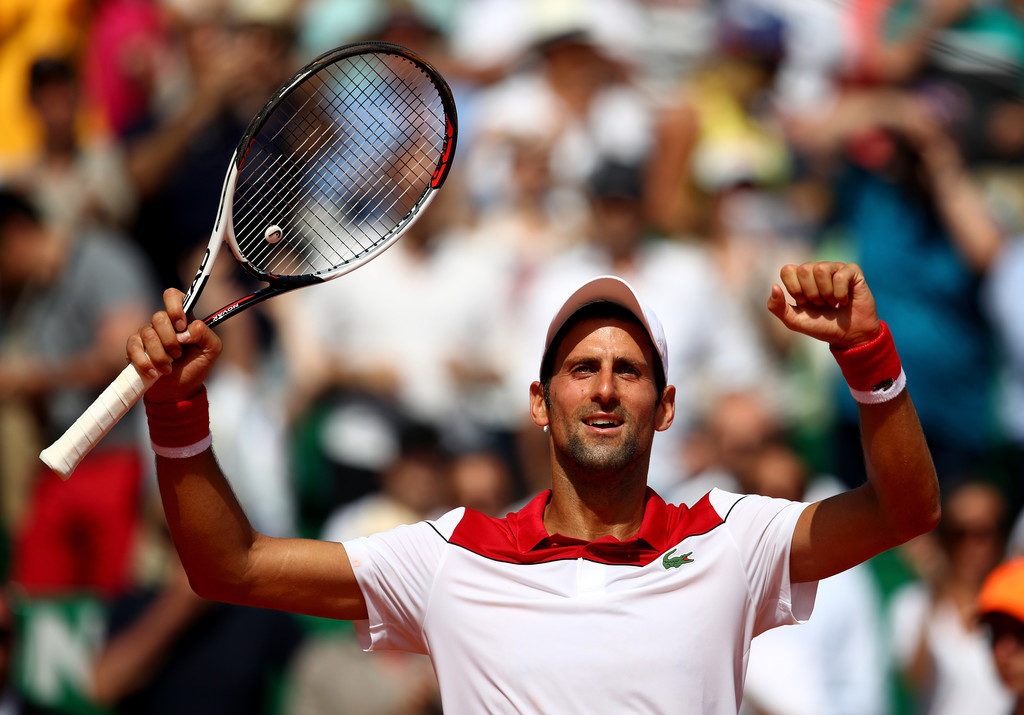 Very few amateur players could comfortably play with a racquet that has a swing weight of 370 which means that it would have little value on the retail market and that's why Djokovic "recommends" the Head Speed Pro
or Head Speed MP. They are both fine racquets in their own right and gives you a little extra power compared to Novak Djokovic's heavy and flexy stick.
This is a video of me testing Novak Djokovic's actual racquet. 
So this is just the name of the game. Most recreational players will do fine with a retail racquet and need not worry about buying a pro stock racquet unless they really, really want to and have the budget for it. And if you're not happy with your current racquet or haven't found one with the specs you like, remember that you can always customise the racquet to your liking.
This post has dealt with Novak Djokovic's tennis racquet, but I've also written a good number of posts on what other ATP professionals really use and I've also reviewed a lot of retail racquets and if you want to buy a new racquet – you'll find a few decent guides here:
Racquet buying guides
Here is a great racquet buying guide to get you started.
What tennis racquet should I buy?
Top tennis racquets to buy right now
The Gear of the Year 2016
Tennis racquets for juniors
Tennis racquets for kids
Some quick facts about Novak Djokovic:
BIRTHPLACE

BELGRADE, SERBIA

RESIDENCE

MONTE-CARLO, MONACO

PLAYS

RIGHT-HANDED, TWO-HANDED BACKHAND