The Speed line is HEAD's most popular racquet line. Why? Let's get into it. Here is our HEAD Speed MP Review.
HEAD Speed MP Review
Popular pro players endorse racquets for a brand, and they sell more. Sometimes, the player uses the racquet they endorse, at least some form of it. We have Novak Djokovic as the main ambassador for HEAD Speed, but it is not exactly what he uses. You can find out more about Djokovic's racquet here. But for the Speed, we also have ambassadors like Jannik Sinner and Emil Ruusuuvuori, and they both use a version of the Speed. A customized version of the Speed Graphene Touch series that came out some years ago.
But there are, of course, plenty of pros and high-level players that use some form of the Speed. It has that blend of power, spin, control, and comfort that many players enjoy on all levels.
This HEAD Speed MP Review deals with the latest version, the HEAD Speed MP Auxetic. MP stands for midplus, which is the "mainstream" most popular version.
Purchase the HEAD Speed MP
You can check out the HEAD Speed MP Auxetic, both the white version and the new HEAD Speed MP Black, from our friends at Tennis Warehouse, Tennis Warehouse Europe and Tennis Only. We get a small commission if you purchase using our links, but our main desire is for you to find the right racquet for your game. That is why we offer a racquet consultation service, an e-book about racquets, and a racquet course to help you understand what racquet can work for your game.
Design and Construction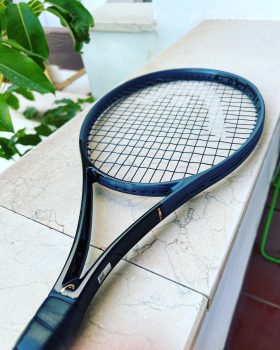 The pictures in this review are from the recent HEAD Speed MP black edition. This is the same racquet as the original, mostly white edition, but it is grey and black for the US Open 2023. The predominantly black frame gives the racket an understated yet visually appealing look. Is it worth paying more for? I leave that up to you.
Technology and Innovation
The technology tends to be the least interesting part of a racquet. We are all about how it plays in the hand. And much of the language around racquet technology sounds more like marketing to me.
However, the Auxetic racquets have impressed me with a softer feel yet more stable response over the Graphene 360+ racquets. Auxetic is a dynamic structure for the carbon fibers that expand upon impact and contract during recovery. This technology aims to enhance the energy return to the ball, theoretically increasing power and shot depth. While this is an intriguing concept, the real-world impact of this technology requires careful evaluation.
Specification
This is the average specification of the HEAD Speed MP. As with quality control, it will differ from racquet to racquet.
Head Size:
100 in² / 645 cm²
Length:
27in / 68,5cm
Strung Weight:
315g / 11,1oz
Unstrung Weight:
300g /10,6oz
Balance:
33,02cm / 4 pts HL
Unstrung Balance:
32cm/7 pts HL
Swingweight:
323
Stiffness:
62
Beam Width:
23mm / 23mm / 23mm
Composition:
Graphene 360+/Graphite
Racket Colours:
Black!!
Grip Type:
Head Hydrosorb Pro
String Pattern:
16 Mains / 19 Crosses
Mains skip: 7T,9T,7H,9H
Tension:
21-25kg / 48-57lb
Performance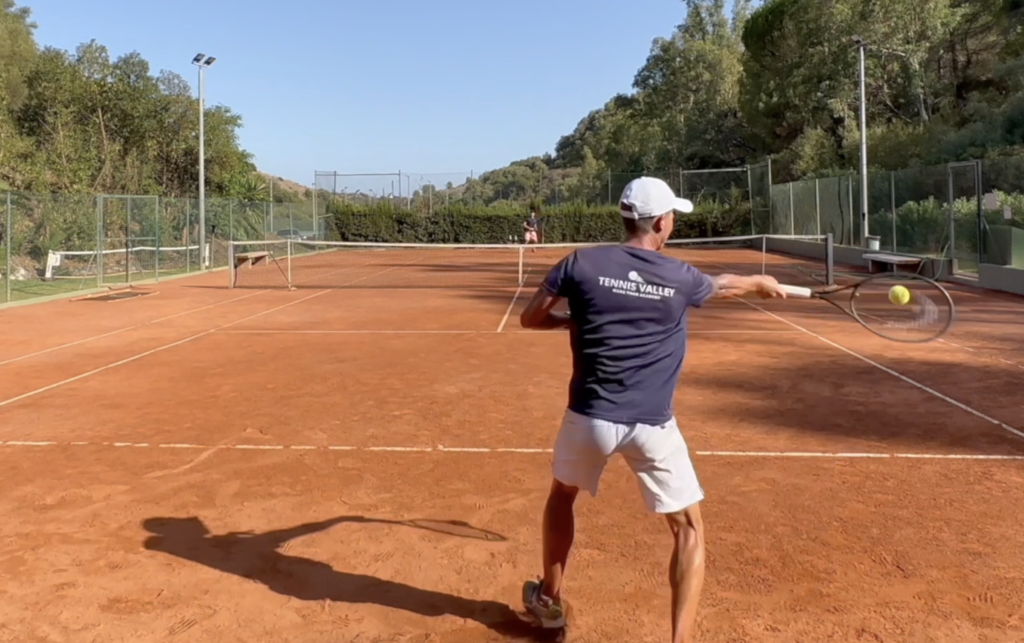 The Speed MP has a 16×19 pattern and is slightly lighter in weight than its big brother, the Speed Pro. The Speed Pro is my personal choice because it has a bit more plow-through and control for a more aggressive flat ball striker like me, but the Speed MP is highly enjoyable, especially from the baseline.
We tested it with HEAD Lynx 1.25 at 53 lbs and HEAD Lynx Tour 1.25 at 51 lbs and the Lynx Tour was the more predictable string setup. Despite Lynx Tour being a rather stiff string, it felt good on impact and not harsh on the arm.
The racquet is perfect for anyone who likes to spend most of their time on the baseline trading blows. If you want to be a more all-court player and hit those silky down-the-line passing shots, you might want a bit more control like in a Radical MP.
You get some good power on serve, enough top spin and power to put your opponents on their back foot and the racquet handles pretty much all shots well. I think you need to be more of a top spin player to get the most out of the Speed MP, but if you don't want all the power that a Power racquet provides or all the spin potential that a Spin Racquet gives you, the balance of the Speed line might be the way to go.
Playing Level
The Speed is a bit tougher to swing than some power-focused racquets because the swing weight tends to be higher, but tends to offer better comfort because it is not quite as stiff as more powerful racquets. The Speed MP is still highly versatile and can be played from NTRP 4.0 and upwards. For more info about NTRP and UTR levels, read this post called tennis ratings explained.
Conclusion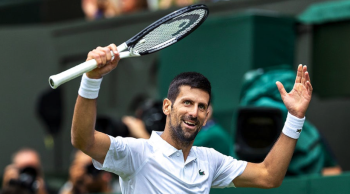 The HEAD Speed MP is a versatile and well-rounded racquet for the baseliner who likes to be aggressive and take charge of the point using spin and precision. This is a very popular racquet among WTA players, for example, thanks to the balanced response. I also see it often among advanced junior players.
It is simply an excellent racquet for many. It is in the middle of the HEAD racquet line-up and perhaps the best one they have. Players who crave a bit more control should consider the Speed Pro.
Have you tried the Speed MP and what do you think about it?