I get a lot of questions about racquet swing weights. How do you measure it? Is it important? What swing weight should you use?
There is obviously not an easy answer to this. Like all things in tennis, it's a personal thing. If you are interested in the racquet swing weights that the pros use, you check out this page. I have also created a video comparing typical swing weights between ATP and WTA racquets if you want to know more about the differences of upcoming pros and retired pros among both men and women.
I sometimes discuss the somewhat "unexplored" science of swing weights with my friend Andrew from Prospect Customization. He likes to nerd-out on the topic of swing weights and has created some nice content on it. Just check out this post below from his Instagram.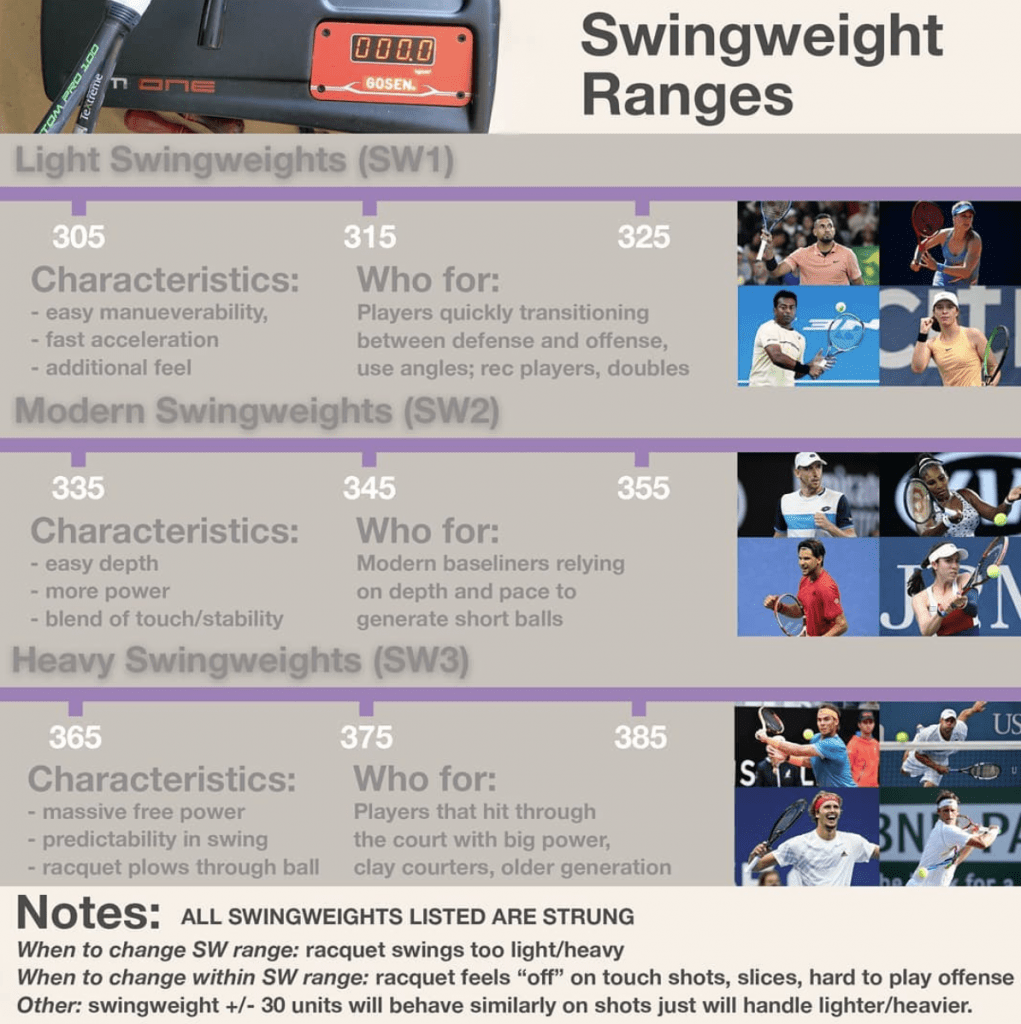 Swing weights are generally going down. The players who use SW 375-400 are very few and far between. And in retail racquets, the swing weights are also going down. Since I got my HEAD 3-in-1 machine I have been measuring all the racquets that pass through my office. Something I have noticed is that most Pure Aero and Pure Drives are around 305-310 strung swing weight, which was surprising (I thought they would be around 315-320). It was the same situation with the Dunlop FX 500 racquets, but I have also seen 305-ish strung swing weights of the Clash 98 and a HEAD IG Prestige MP I measured yesterday.
The swing weight differs depending on what strings you put in the racquets, so it is best to measure them unstrung. I will start compiling both unstrung and strung for all my reviews. I hope that kind of information could be useful.
My swing weight range has been around 328-335 strung. But when I have been using stiffer and more powerful frames like the Dunlop FX 500 Tour, I seem to play better with a lower swing weight of 310-320. The higher the swing weight the more power, so if you have a powerful frame with a high swing weight, it's very difficult to control. A player like Djokovic uses a control-oriented and flexible frame, so he needs more weight and swing weight to achieve power. But some pros like Rafa Nadal use a high swing weight and a powerful frame, but this suits his style since he puts so much more spin on the ball than for example Djokovic.
How do you measure swing weight?
Unless you have a swing weight machine at home, you can resort to the manual method (it is some work though). Check out the Do-It-Yourself Swingweight post from TW University.
I am lucky to have a machine that makes life easier, but since I test and customize a lot of frames it's necessary. If you only want to find out the swing weight of your racquets, then the manual method is fine.
How does swing weight influence your swing?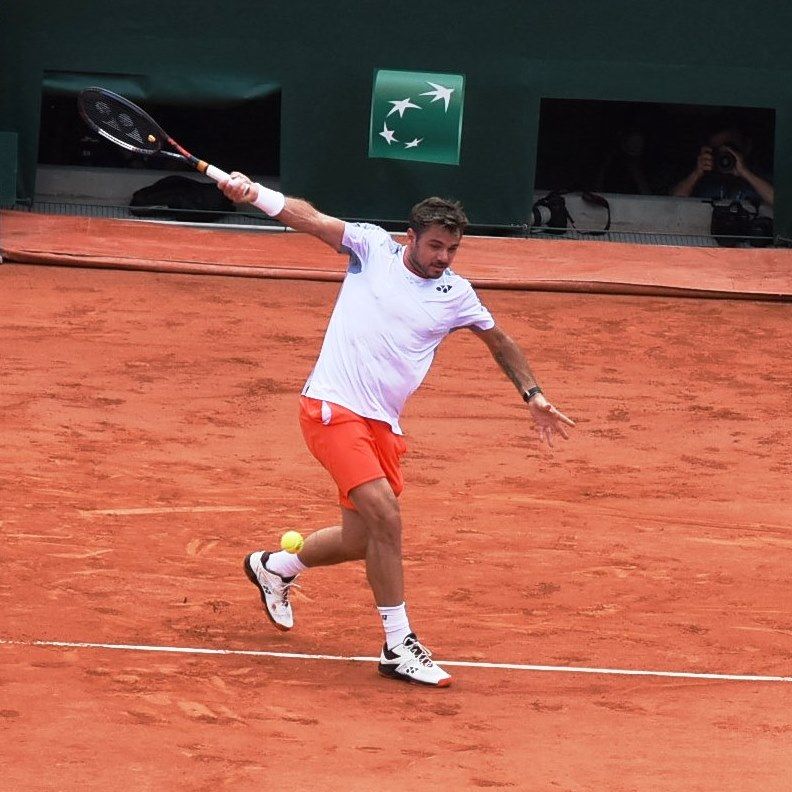 According to Andrew from Prospect Customization, he says this:
The best measure I've found is when you swing the racquet (shadow swing), that it carries through your swing and across your shoulder naturally. That leaves the least amount of correction with the hands necessary. The more natural the racquet can be after the initial inertia to get it moving, the better.
I agree in general, you want to aim for the most natural swing as possible. Still, what feels natural on a shadow swing, might not feel that great when you are rushing around on defense. It seems like most club players are happier with the low swing weight range, not more than 325. Just to have time to swing through.
Sometimes a high swing weight can help allow you to reach the "pat-the-dog" position more naturally. The heft of the frame just allows for a more natural transition of the racquet, but the best way to see what works for you is what happens when you tighten up in match play. This is my general advice to players looking for a new racquet, make sure to test it in a match that matters to you and see what happens then. When we hit relaxed, the sport can be quite different from when we are nervous and stressed.
This was a shallow dive into this fascinating topic. Do you want to see more content about swing weight and racquet customization and how it affects your game? Let me know in the comments below.