I am writing a series on my Patreon page called "Choosing your Tennis Racquet" and it is dealing with all things tennis racquets and strings in some detail. One of the key ideas about this series of posts (which I hope to turn into a book at some point) is finding your racquet spec range.
When you are choosing a tennis racquet, there are a lot of things to consider. Here is a list:
Head size
String pattern
Beamwidth
Stiffness
Weight
Balance
Swing weight
And last, but not least, we also have strings to consider:
String type (Poly ("monofilament"), multifilament, natural gut, kevlar)
String shape if poly (round, square, octagonal and so on)
String gauge (Thickness) 1.15 to 1.38 mm
String tension (Loose for more pocketing and power or tight for more control)
There are many variables to consider, but it is easier to get a setup you are comfortable with if you are first finding your racquet spec range.
Finding your racquet spec range – How serious are you about your game?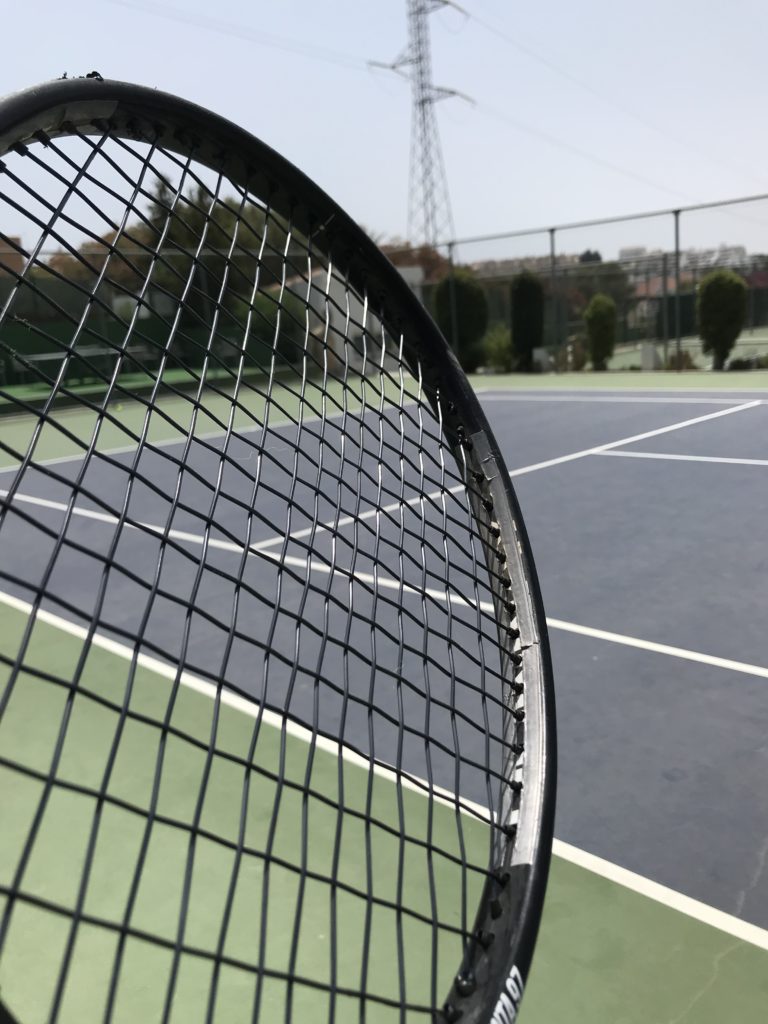 If you are not that serious about your game that a couple of grams here and there or strings bother you, I understand, but it is still useful to know what kind of swing weight you're are comfortable with. All players have what we can call a "spec ballpark" where they feel the most confident about their game. For some players that is an open pattern, light and powerful racquet, for others, it is a smaller head size racquet with a tighter string pattern. Or it could be something in between. Like a 98 sq inch racquet with a tight 16×19 pattern like the Wilson Blade 98
or the 18×19 pattern of the Tecnifibre Tfight XTC 305
to name two current models. These racquets are somewhere in between the rather "old-school" 95 sq inch racquets with the 18×20 pattern and the more open 16×19 pattern of a 100 sq inch racquet.
Here is an excerpt from my latest Patreon post about swing weight:
You can measure the static weight of tennis racquet by placing it on a basic kitchen scale, but measuring the swing weight is a lot more complicated. To measure the swing weight, you either need a relatively expensive swing weight machine or you need to hang the racquet and measure how fast it swings. This is called the manual method and works well, but is a little complicated. If you want to know how to measure swing weight with the manual method, you can read this post.
The swing weight is especially important when you are serious about your game and want your racquets to be matched, meaning that they would be exactly as heavy to swing. Pro players, who are meticulous about their equipment, can detect the difference of one or two grams. This is necessary to make sure they get the exact same performance out of a racquet time and time again. A pro player usually brings 4-8 freshly strung and matched racquets to a match. They might have different tensions in case they need to adapt and get more control or more power, but in general, they all play the same.
Finding your racquet spec range – Should you obsess about your specs?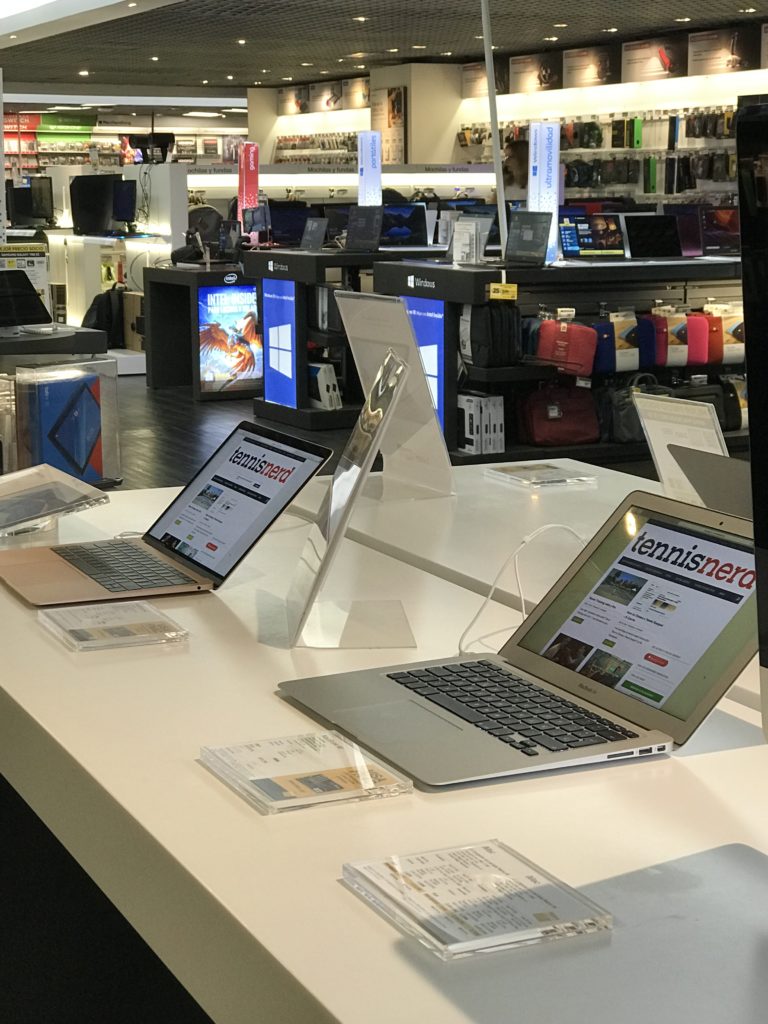 The short answer to this question is: No. But being aware is always sensible and finding your spec range is really useful. A lot of players obsess about professional players and their racquet specifications, string tensions and more. I have myself been focused on this area and admittedly a bit too much in the past. But what Djokovic or Wawrinka plays with, is not necessarily, I would say it is even unlikely, what is best for your game. Your game, weaknesses, strengths, technique, etc will need to find its own racquet spec that you are comfortable with and confident about. In tennis, like many things in life, confidence is everything. You need to be able to reproduce your best shots and "thread the needle" in the pressure situation of match play. This will require you to completely trust your equipment as well as your abilities. That is why it is important to groove with a racquet and a string setup so you have a place to "call home". This is where the racquet becomes an extension of your arm and you can focus on other parts of your game.
The rabbit hole of tennis racquets and strings is deep. I have been navigating through it for most of my adult tennis life. One day I feel like I have the solution, the next day I feel like I'm back in the jungle. Sometimes the period of contentment lasts a week, a month or more, other times it is limited to one hit. This is what we can call the "honeymoon period". Where you think you have found the one, but then discover that it was just a short crush.
Most tennis nerds, racquetholics, equipment geeks, whatever you want call it, know this feeling. And the not so nice feeling of realizing it was just a fling and nothing more. To use more analogies to relationships, because this is what you want to build with your equipment, you want to find a setup you can marry and commit to.
Finding your racquet spec range – How do you know?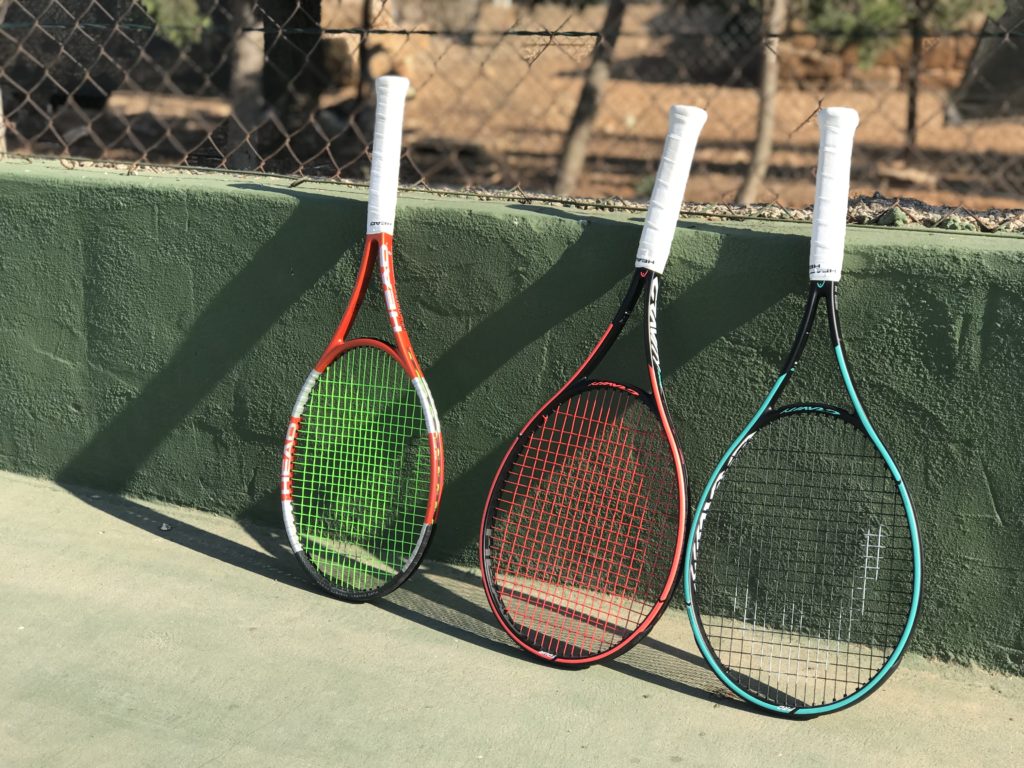 Well, that is different for most people and it is hard to say what racquet suits you without having seen you play. But I will try to generalize a bit:
Beginners and intermediates up to 3.5 NTRP
Go for a lighter, more powerful and spin-friendly racquet. You will get some free depth and can focus on how to control the power.
Racquet suggestions
Spec range: 295-300 grams unstrung, balance around 32 cm, 16 mains and whatever crosses 18-20. SW: 310-320
Examples: Wilson Clash
, Babolat Pure Aero
, Prince Beast
, HEAD Graphene 360 Extreme MP
or the HEAD Gravity MP
 (links to Amazon).
Intermediate to Advanced 3.5-5.0 NTRP
Unless you're the spin machine, I think you need a bit more control in your racquet. I would recommend the 98 to 100 sq inch head size. This is where you find a jungle of racquets.
Spec range: 305-315 grams unstrung, balance around 31-32 cm, pattern depends on the head size. SW: 320-330
Racquet suggestions
Serious tournament players 5.0 – 7.0 NTRP
If you are a serious tournament player you might already have a racquet sponsorship. If you don't you are going to want to get your racquets matched by a serious customizer so you always use the same specs. Depending on your playing style you will favor control, but if you have ultra-fast swings and like to hit with a lot of spin, also lighter, more powerful racquets can work for you. This depends a lot on the player. As a serious tournament player you will generally need more racquets too and you will likely want to customize them.
Spec range: 305-325 grams unstrung, balance around 31,5-32,5 cm, 16 mains and whatever crosses 18-20. SW: 330-350 (Some tournament players like even higher swing weights, but the game is changing and becoming faster and I don't think you need a SW above 350).
Racquet suggestions:
If you want to read more about NTRP ratings and who you are as a tennis player, there is a post about it on the Patreon page.
Finding your racquet spec range – My range and summary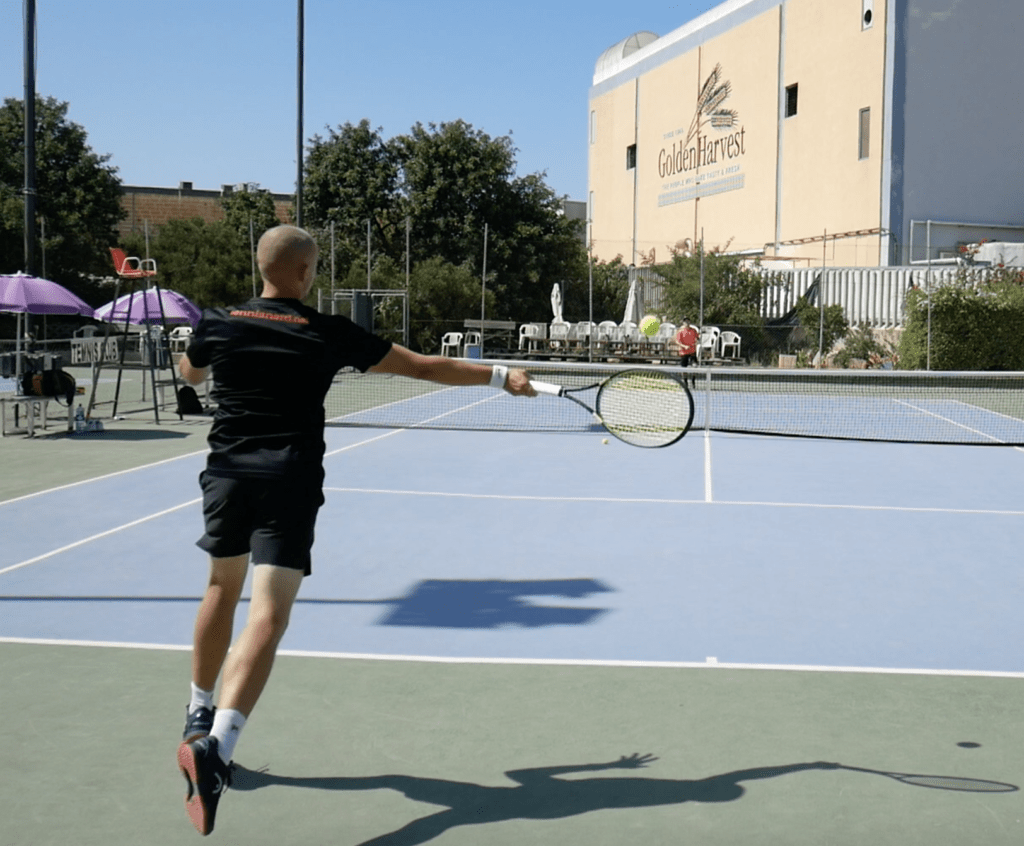 I know this might have been a long and scattered post, but I hoped it made you consider what is good for your game and helped you navigate a bit in the gear jungle. Soon we will deal with strings! If you like this content, I hope you consider becoming a patron to get access to the "School of Tennis Gear" and other upcoming exclusive content. It is only $2 a month!
My personal current racquet range is:
305-315 grams unstrung
31-32 cm balance
98-100 sq inches
20-23 mm beamwidth
RA of 62-65 strung
Thanks for reading and supporting Tennisnerd!