Angell Tennis is the brainchild of Paul Angell, a racquet engineer with over 25 years experience in racket development and composite engineering.
Paul Angell was a part of the team that created iconic products such as Dunlop Muscle Weave and Hot Melt technology to Slazenger's Pro braided signature range. It was during this time that the concept of a custom racket matrix was conceived and utilized to quickly and competently produce top end frames for professional players.
Angell Tennis today has quite a large product range, but what sets them apart from many other manufacturers is their custom line of racquets where a player can choose their specs and order racquets that are pretty much tailor-made for them. That can be a huge advantage to players who are particular about their specs, use extended length racquets or have a problem finding a racquet spec that suits them among other manufacturers.
I have reviewed quite a few Angell racquets over the years and want to briefly go through their line-up, starting with their Custom racquets.
Angell Tennis Racquets – The Angell Tennis Custom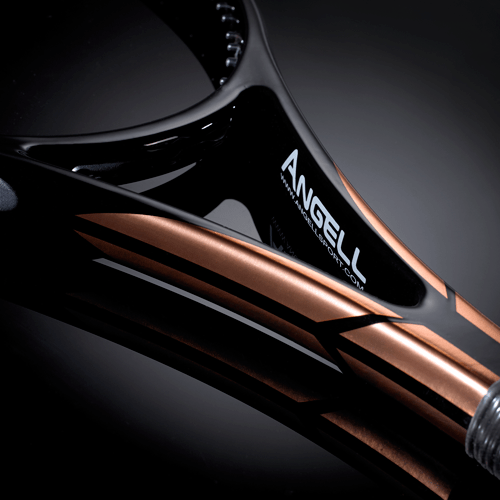 Angell Custom racquets offer the demanding player a way to choose his own specs.
There are seven different racquet models. From the TC 90 to the TC 105, where the number stands for the head size in sq inches.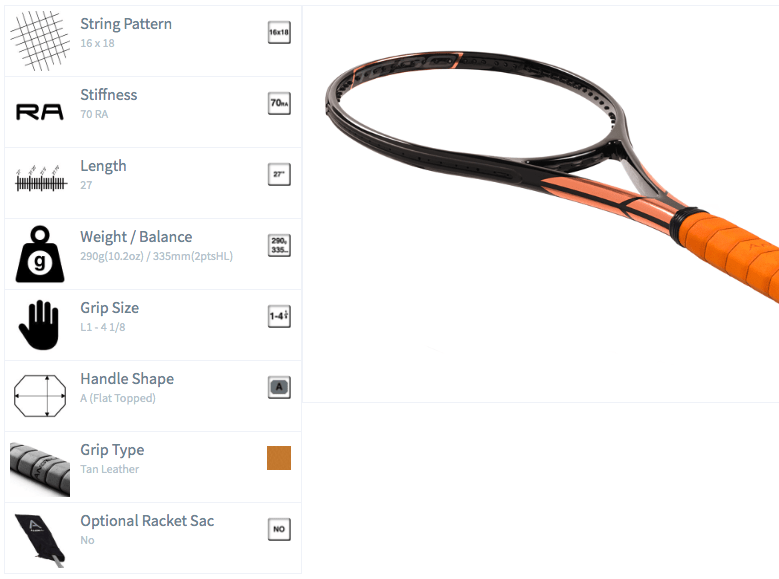 For most Angell Custom racquets you can choose stiffness, length, weight, and balance, grip size, handle shape and grip type. That should be enough for a player to find their ideal spec.
The most popular Custom racquets are the 95 and 97 sq inch racquets. The 95 gives you the option to choose the stiffness, while the 97 comes with a pre-built stiffness of 66 RA unstrung (comes down to 63 strung).
Here are my Angell Custom racquet reviews:
Angell Custom TC 97 18×20 (V2)
Angell Custom TC 97 18×20 (V3)
Angell Custom TC 95 18×20 (V2)
Angell Custom TC 95 16×19 (V2)
Angell Custom TC 100 (63 RA, V2)
I really like all the Angell Custom racquet I have tried. They are all foam-filled, high-quality racquets and that you can choose your own spec is a great thing for a demanding tennis nerd!
Angell Tennis Racquets – K7 Red and Lime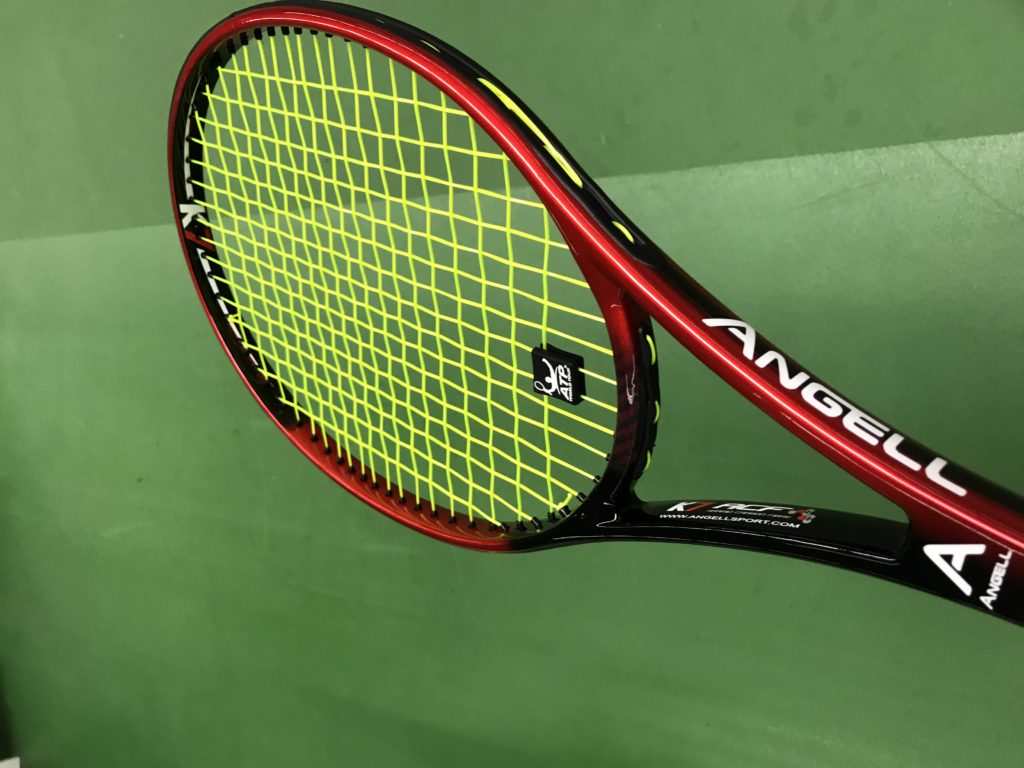 When Angell decided to create a racquet outside the Custom program, I was instantly curious. Yes, it saves time and cost for the company, but what will the spec be and how will it perform? What innovation will they work on? And so on…
The Angell K7 Red did not disappoint. Thanks to the aramid construction the racquet plays extremely comfortable and the open pattern still allows you to hit with spin. I also think the specs are spot on, which makes the target group quite large. Anyone from intermediate to advanced can try and enjoy a K7 Red.
Angell K7 Red Racquet Review
Buy the Angell K7 Red here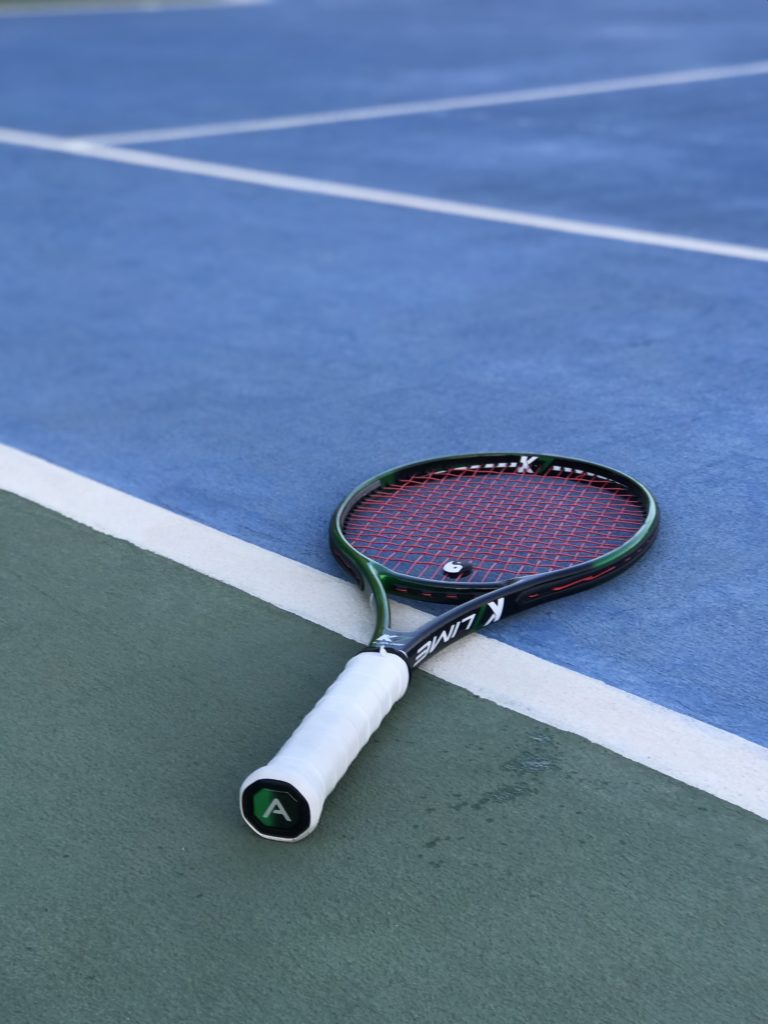 The Angell K7 had quite an open string pattern and sometimes I crave a little more control. So when Angell announced that they would bring out a heavier racquet with a tighter pattern, I was happy. The Angell K7 Lime worked even better for me than the Red and became my racquet of choice.
Angell Tennis Racquets – ASL 3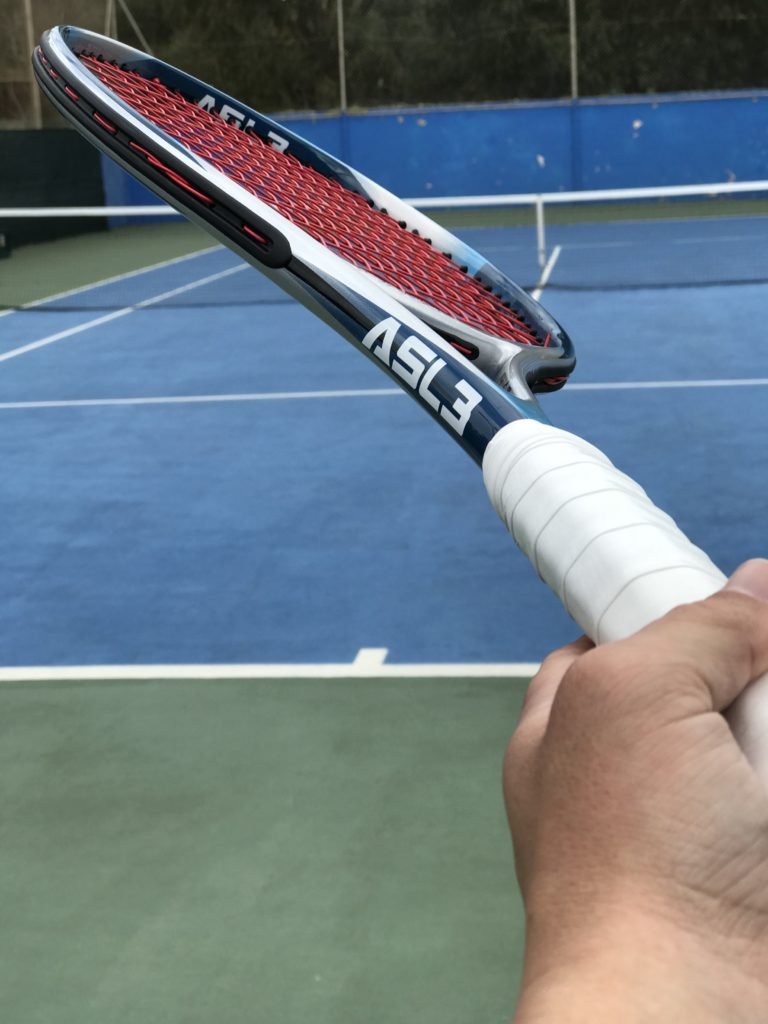 After the success with the K7 series, Angell wanted to challenge the larger manufacturers whose bestsellers often is the 100 sq inch power racquets such as the Wilson Burn, the HEAD Extreme or the Babolat Pure Drive. That is why they released the Angell ASL 3, a racquet with more inherent power, but still a thinner beam than most powerful racquets and therefore a bit more controlled and comfortable.
Angell Tennis Racquets – Summary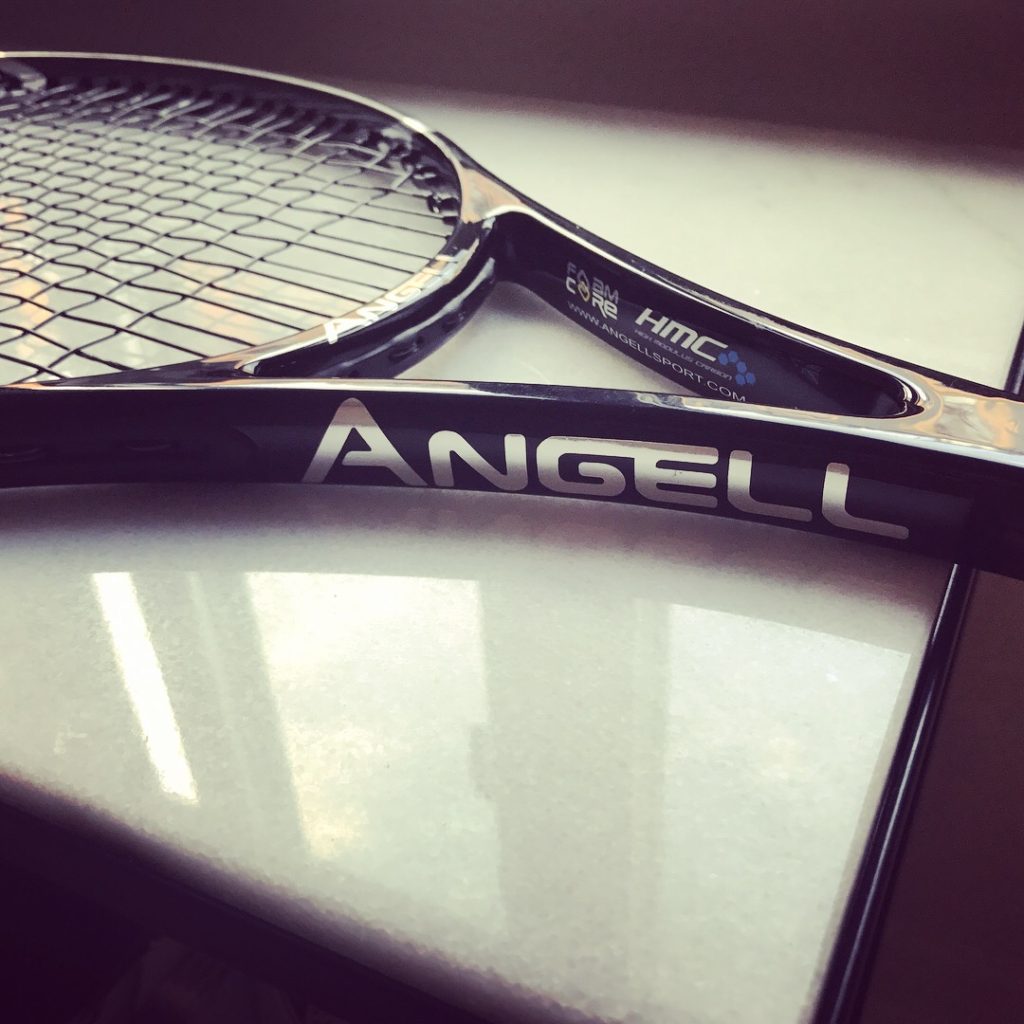 Angell is one of my favorite racquet manufacturers out there. All Angell racquets I've tried have delivered a good performance, feel and comfort and I think that is hard to say of many racquet brands. But of course, 25 years of experience in racquet design and construction should teach you something!
So I can really recommend checking out Angell racquets and trying one to see if it could be something for you. Sometimes a smaller brand and business can really surprise you.
***
Do you like Tennisnerd? Please also follow and share our other channels. Every like, share and follow is deeply appreciated! You can now also become a Tennisnerd patron and receive unique content and reviews before everyone else!

Patreon – Support and get VIP content
YouTube – In-depth video reviews and vlog
Instagram – Racquets, racquets, racquets
Twitter
Facebook Page – New content daily
Facebook Group – Join the discussion with other tennis nerds
Amazon Influencer
About tennis racquets
All racquet reviews
Here is a great racquet buying guide to get you started.
What tennis racquet should I buy?
Top tennis racquets to buy right now
The Gear of the Year 2018
The Gear of the Year 2017
The Gear of the Year 2016
Tennis racquets for juniors
Tennis racquets for kids