After my tennis friend and racquet junkie, Henrik Wallensten, reviewed the new HEAD Graphene 360 Radical MP favorably, I was, of course, very curious about the Pro version. So here is my HEAD Graphene 360 Radical Pro Racquet Review.
I did enjoy the updates both to the Extreme and Speed Pro racquets and I think HEAD Graphene 360 technology is an improvement over the Graphene Touch generation. Why? Well, I think they have managed to find a solid connection to the string bed. I really know where I will hit my shot with all the Graphene 360 racquets I've tried and that is a good thing. The "hollow feel" does bother me a bit with these frames but after finding a good setup with string and tension, I am quite positive about this racquet. Find out the pros and cons in this HEAD Graphene 360 Radical Pro racquet review by reading on…
So what is Graphene 360? Well, as Henrik mentioned in his Graphene 360 Radical MP review, HEAD have placed graphene in the shaft and in the head at 9, 12 and 3 (clockwise). This creates a more solid feel without adding weight to the frame. The idea is to make the racquet easy and fast to swing, but still solid when it comes to blocking back shots. If I would compare it to perhaps my favorite Radical of all time, the IG Radical Pro, this one is crisper and offers a more feedback from the string bed. The downside with the Radical Pro for me was the launch angle, which could send the ball flying at times. This one is definitely more controlled.
HEAD Graphene 360 Radical Pro Racquet Review – Specs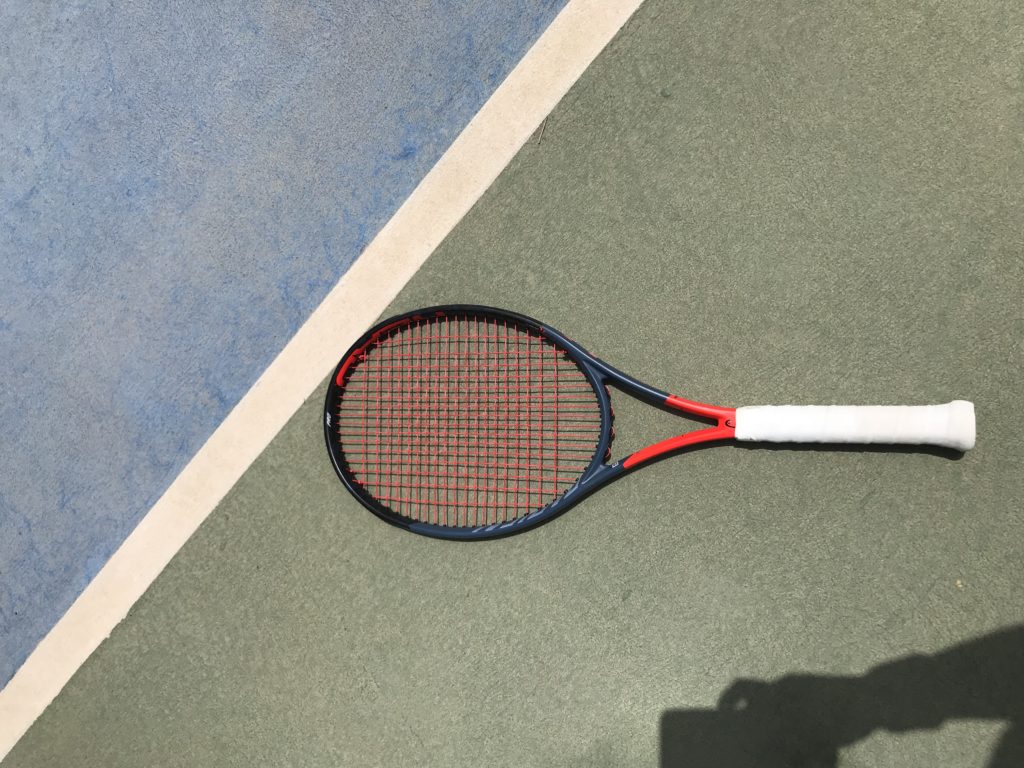 The main difference with the HEAD Graphene 360 Radical Pro and the MP is the weight. There are 15 more grams on the Pro and that is why it is 5 mm more head-light. If you want to get a real pro player swing weight, you can replace the grommet for a so-called CAP grommet that covers the whole frame. That along with a leather grip could be an excellent way to get this racquet to play in pro spec.
WEIGHT (UNSTRUNG): 310 g / 10.9 oz
STRING PATTERN: 16/19
HEAD SIZE: 630 cm² / 98 in²
BALANCE: 315 mm
LENGTH: 685 mm / 27.0 in
BEAM: 20/23/21 mm
I rarely mention design on Tennisnerd, but I want to say that the cosmetics of the Graphene 360 Radical Pro is an improvement over the previous Spiderman-themed racquet. But that is obviously a highly subjective thing.
HEAD Graphene 360 Radical Pro Racquet Review – How does it play?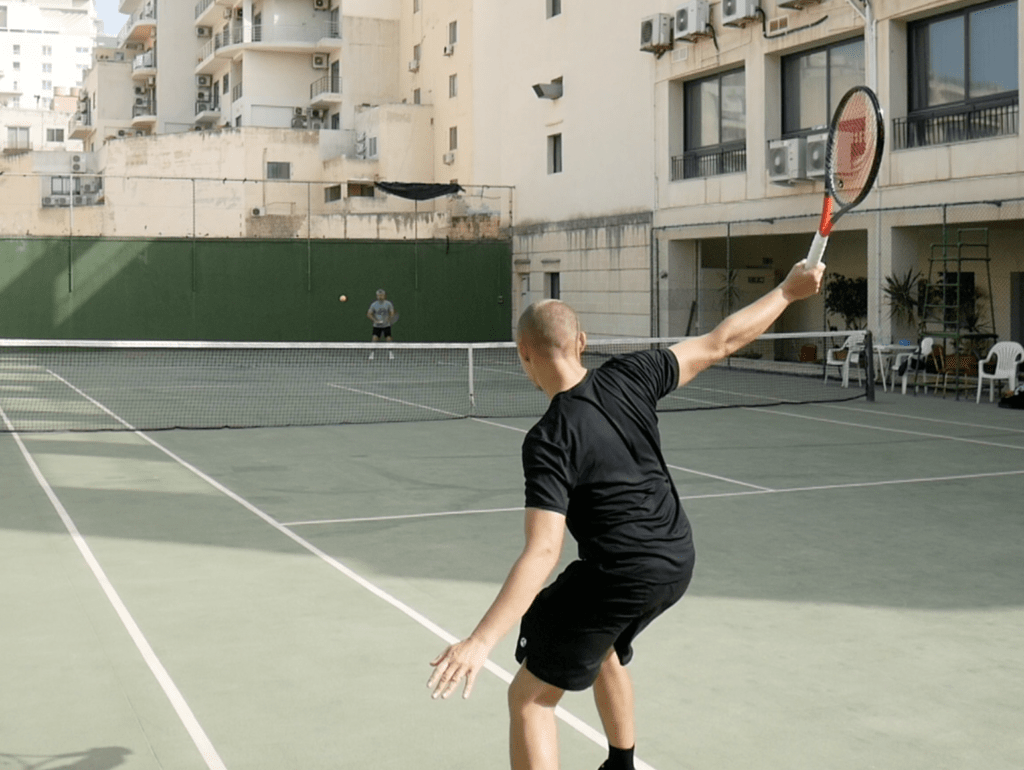 Finding the right string for a racquet is important. It can completely change the character of the whole frame. At first, I strung it up with one of my go-to strings, HEAD Hawk Touch at 24 kg. I love Hawk Touch in a powerful racquet, but I quickly noticed that the Radical is too low-powered for such a string and tension. I thought the previous edition was quite powerful and this one is much more controlled and it is easier to connect with the ball. But the response with HEAD Hawk Touch felt a bit board-like and racquets that play like that crave a lower tension.
The launch angle of the Radical Pro is not low like an 18×20, but definitely lower than many 16×19, 98 sq inch racquets I've tried. That is partly why I thought that Solinco Tour Bite Soft
at 22,5 kg would be perfect in this frame. And the string did make the string bed softer, more spin-friendly and since the racquet is low-powered it was just a perfect blend.
I was testing the racquet together with Nikunj Siwach who is a good player (a couple of ATP points to his name) and an excellent coach and he also loved the combination of string and racquet. He actually said that it was the best racquet he has tried in a while and I usually bring a bag of racquets to the court for us to test. So thumbs up from him. You can see him hitting with the racquet in the video review and he was hitting winners left, right and center.

HEAD Graphene 360 Radical Pro Racquet Review – Who is it for?
I struggled a bit with this racquet at first. The feel with the Graphene 360 can be a tad "hollow" as opposed to the solid feel of a foam-filled racquet. But once I dialed in the string setup and tension, I felt really connected to the ball. I did not really see the need to add any lead tape to the racquet as it was pretty stable in stock form. Perhaps I would add a little bit at 12 to bump up the swing weight, but with a lower tension, I felt the sweet spot really opened up.
This racquet is definitely for more advanced players. If I would put the different Graphene 360 racquets in a skill level chart, I would put the Graphene 360 Extreme as the easiest to use, the Speed as requiring a little bit more and the Radical as racquet for more advanced players. The sweet spot is not huge, but the ball goes where you want it to if you play with proper technique and footwork. Yes, the MP will be easier to use, but the 98 sq inch head size asks a bit more from you than the 100 sq inch Speed, Instinct and Extreme lines. This makes me very curious about the update to the Prestige line. That will definitely be a players racquet!
HEAD Graphene 360 Radical Pro Racquet Review – Stroke by stroke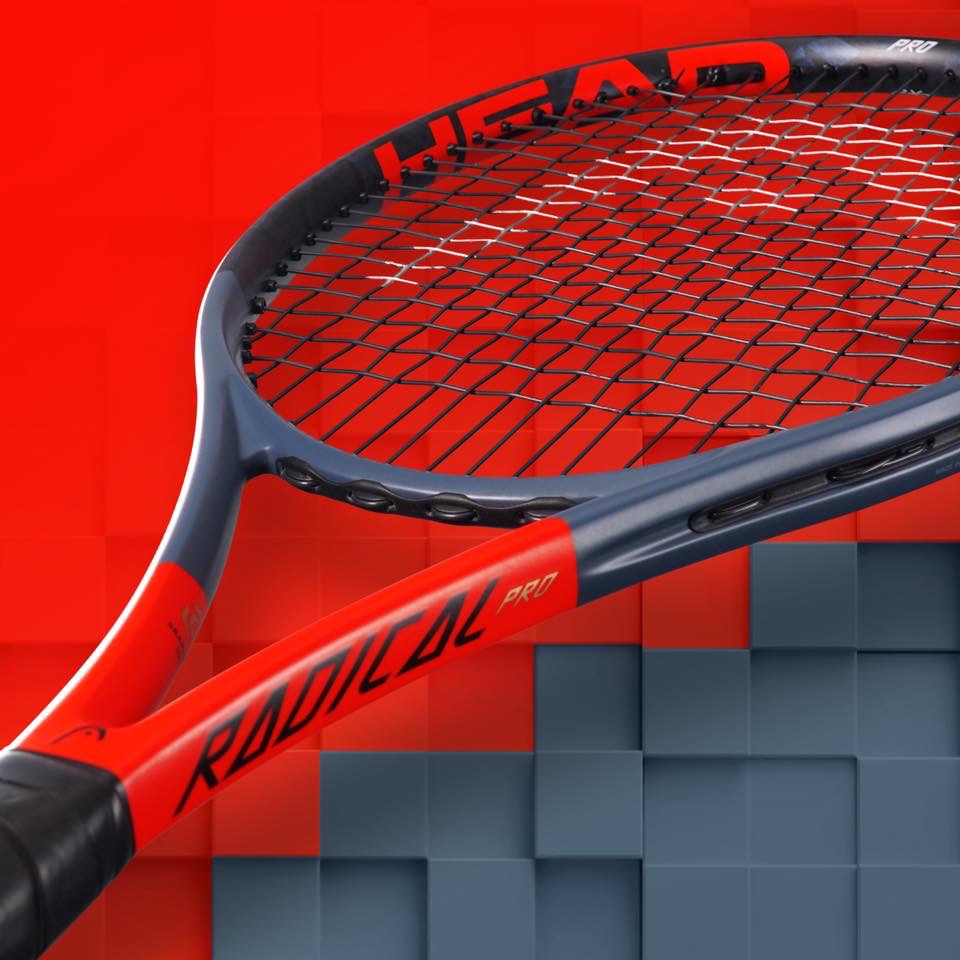 I think the HEAD Graphene 360 Radical Pro does most things well and nothing stands out. The racquets ask the question of the user. In the right hands, it can be a weapon. In the wrong hands, it can be a touch demanding. I think intermediate to advanced players should give this one a go if they're looking for a solid racquet to work on their tennis with. String it low to open up some more power and spin and you have a really nice racquet on your hands.
If you want a bit more room for customization, the MP might be the way to go, but I felt the Pro did the job without requiring me to add lead tape to it. And if you want more weight, you can always go for the CAP grommets.
Just a few words on the different strokes.
Groundstrokes – This racquet puts the ball where you intend it to go. You don't get a lot for free so if you are keen on improving your tennis, this can be a racquet to bring on your journey.
Volleys – Not a rock on off-center hits like many heavier frames, but good feel and stability.
Serves – I thought the Radical Pro came through the air nicely and gave a nice pop on serves. Not close to the Extreme, but with excellent precision.
Like I wrote above, I liked this racquet from everywhere on the court. It wasn't the best anywhere, but I felt like I was in charge and that is a big plus for me.
HEAD Graphene 360 Radical Pro Racquet Review – Summary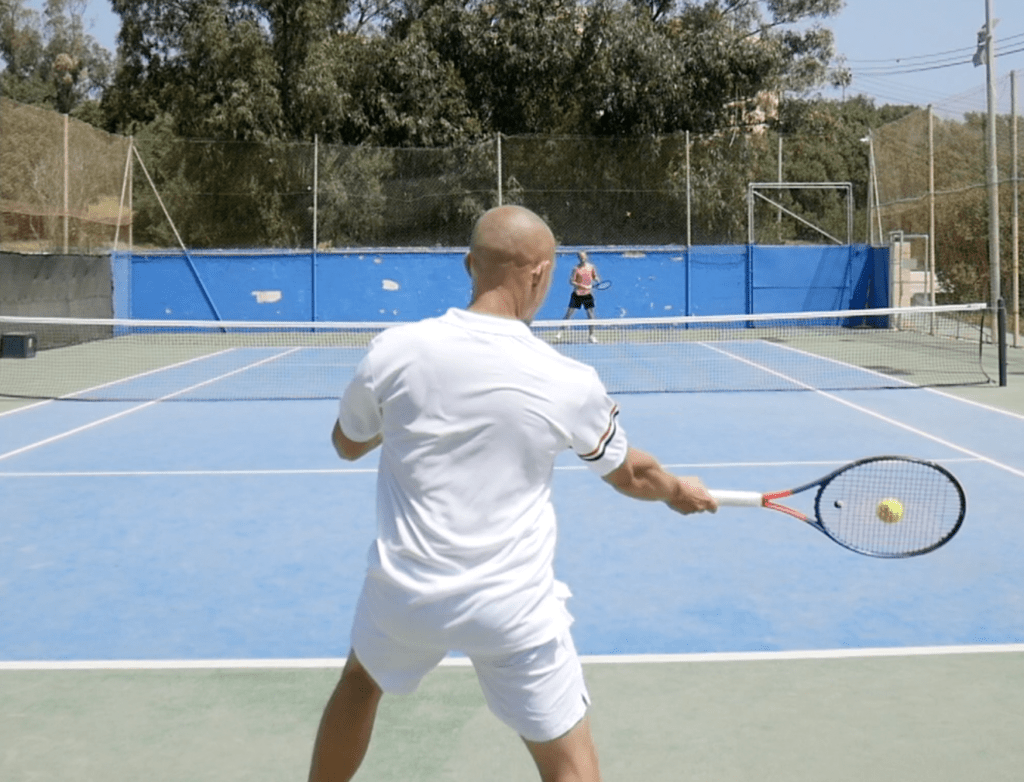 HEAD has made a step in the right direction with the Graphene 360 series. I definitely feel these are the best Graphene racquets yet and the Radical Pro is no exception. They have finetuned the feel to be more precise and this is a really versatile racquet in the hands of the right player. On contact, I get nostalgic about the IG Radical series, but this one feels a bit better balanced overall.
With my transition to a semi-western grip, I felt like this racquet could help me groove into my new style of play in a good way. Comparing it to my love affair with the Clash, it is not as easy to use, but when the Clash launches the ball on flatter shots, I could return to this racquet and rely on it a hundred percent. So for advanced players looking for that special connection to the ball, give this one a shot.
HEAD Graphene 360 Radical Pro Racquet Review – Video
***
Do you like Tennisnerd? Please also follow and share our other channels. Every like, share and follow is deeply appreciated! You can now also become a Tennisnerd patron and receive unique content and reviews before everyone else!

Patreon – Support and get VIP content
YouTube – In-depth video reviews and vlog
Instagram – Racquets, racquets, racquets
Twitter
Facebook Page – New content daily
Facebook Group – Join the discussion with other tennis nerds
Amazon Influencer
About tennis racquets
All racquet reviews
Here is a great racquet buying guide to get you started.
What tennis racquet should I buy?
Top tennis racquets to buy right now
The Gear of the Year 2018
The Gear of the Year 2017
The Gear of the Year 2016
Tennis racquets for juniors
Tennis racquets for kids