It's time to refresh the Best Spin racquets, as we have recently had a few strong releases like the Pure Aero and the HEAD Extreme.
When I write the best spin racquets, I'm entirely aware of the highly subjective nature of tennis racquets. What works for one player might be wrong for another. That's why I always tell players in my consultations or courses not to copy professional players. Pros are pros, and what they use often has little to do with your playing ability, style, or needs. Even on an advanced level, club players need more help or forgiveness from the racquet than the pros.
And that's where this type of 300-gram, spin-oriented, powerful racquet comes in. They are easy to generate depth and height with and often offer a decent margin for errors (off-center hits are not as badly punished as with control racquets). That's why many club players use this type of racquet these days.
Still, a spin racquet might not be for everyone. Players who like heavier, more control-oriented racquets will likely enjoy the response of any of these racquets mentioned in the video and post.
The Best Spin Racquets
This listing is rather unscientific and based on my personal experience and taste. You might disagree about some of my assessments about these racquets, but after years of testing hundreds of racquets and strings, I tend to form relatively strong and consistent opinions. Take it for what it is.
At the top of the game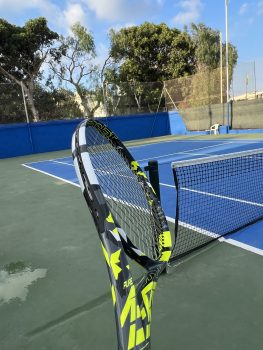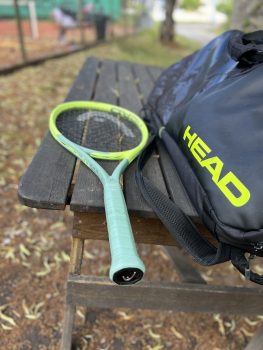 My two favorite spin racquets at the moment (for racquets that create a blend of spin and control, click here) is the Babolat Pure Aero 2023 and the new HEAD Auxetic Extreme MP (click the links for my reviews). I tried to decide which one I liked the best, but it wasn't easy. I think the Extreme works better for my game, thanks to the thinner throat (beamwidth 21 mm) feeling more natural on my one-handed backhand, but the Aero performs better on droppers and touch shots.
Many players have some brand preference, so if you're a HEAD guy, you'll probably like the Extreme, while Babolat people will go for the Aero.
Both racquets are significantly better than their predecessors, thanks to the denser string patterns and refined feel.
Not far off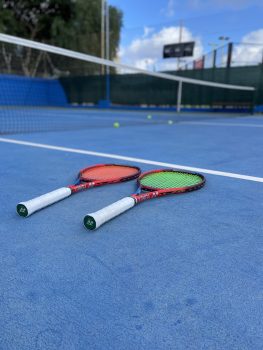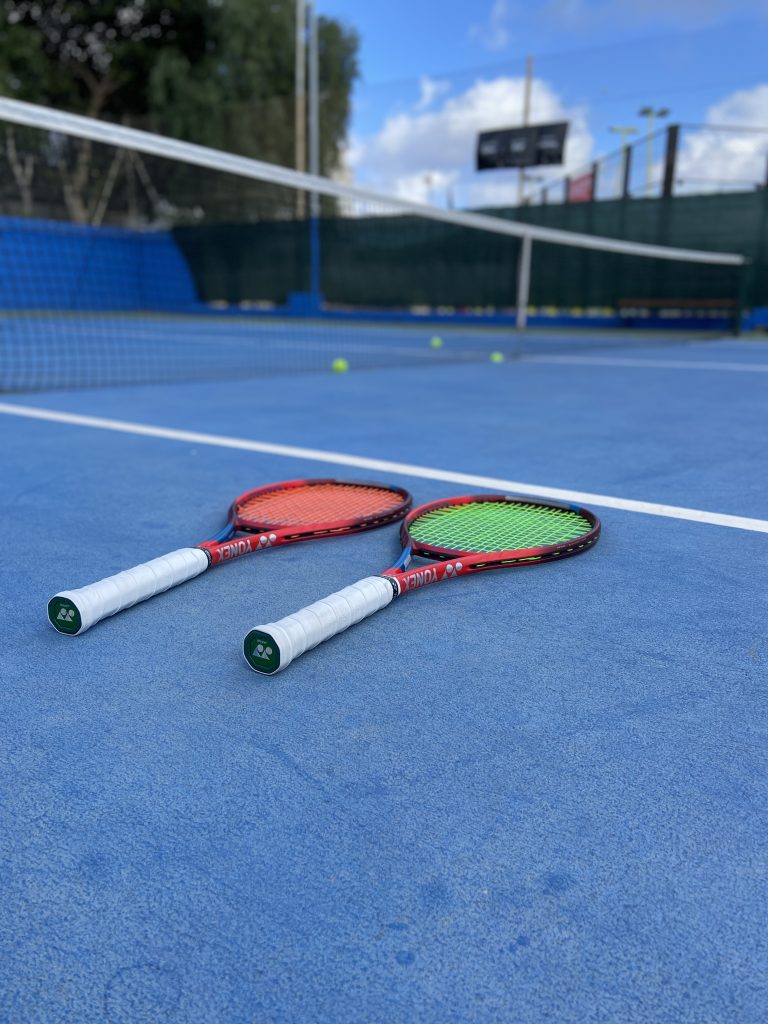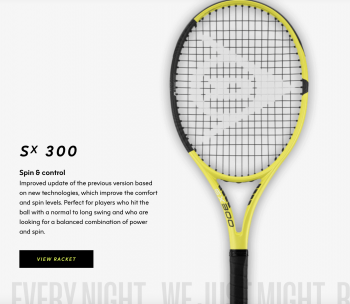 The Yonex VCORE 100 is becoming more and more popular on the club level. At least from what I can tell. And I can see why. The Isometric head shape allows for a more forgiving sweet spot than the rest. The feel is muted and dampened (but not disconnected), giving the player easy power and spin. It competes well with the Aero and the Extreme but is a bit too muted for me.
Earlier this year, I reviewed the Dunlop SX 300, and although I ended up preferring the predecessor, I felt like the new version was a logical step in the right direction. It was easier to swing, had more inherent power (higher stiffness) and offered more string movement for an increase in spin potential. I preferred the previous version because it had a higher swing weight (more solid, more plow-through) and a denser pattern, but for most players, the update is an upgrade.
In the middle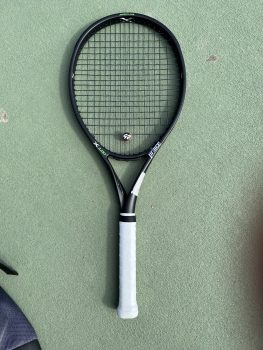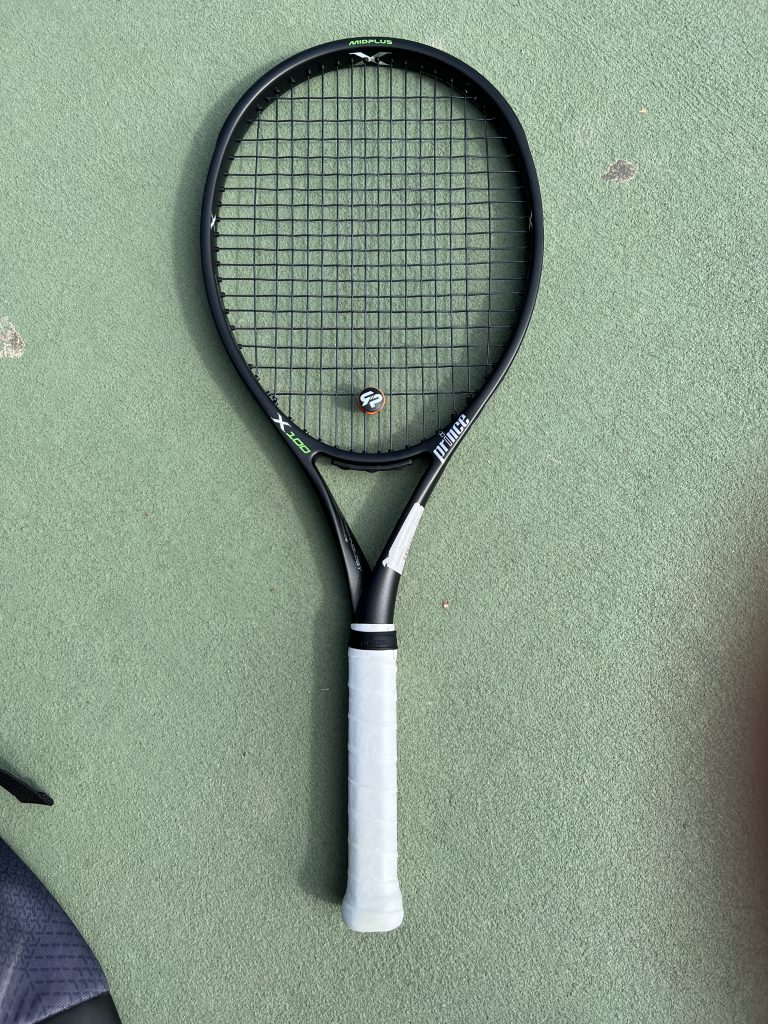 Prince makes good racquets, but sometimes it's hard to place their racquets into categories. They have a few different racquets that could be in the "spin category", but I think the Prince Ripstick and the Twistpower X100 are the most fitting (the Prince ATS Tour 100 is also quite spin-friendly). They are both relatively comfortable racquets that produce lots of power and are fitting choices for spin-oriented baseliners.
I think the Ripstick is the most fun of the two, but they're both good. The Ripstick offers more power, which is part of the fun, besides the funky look!
Not quite there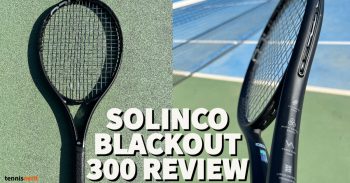 Large and trusted racquet manufacturers rarely produce bad products in terms of quality and performance. But sometimes, the result is somewhat mediocre. And in my personal opinion, neither the Solinco Blackout 300 or the Tecnifibre TF-X1 300 quite get there. They're decent power and spin frames, but nothing stands out. The TF-X1 had a bit more power than the Blackout, but both were difficult to gel with, and I sometimes lacked control while playing points.
I'm sure some players like these frames a lot, but compared to the rest, they resulted in a so-so experience for me.
On its own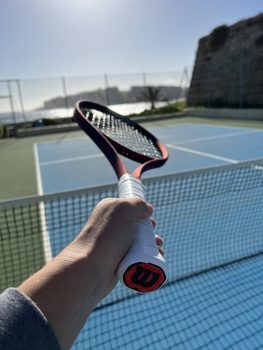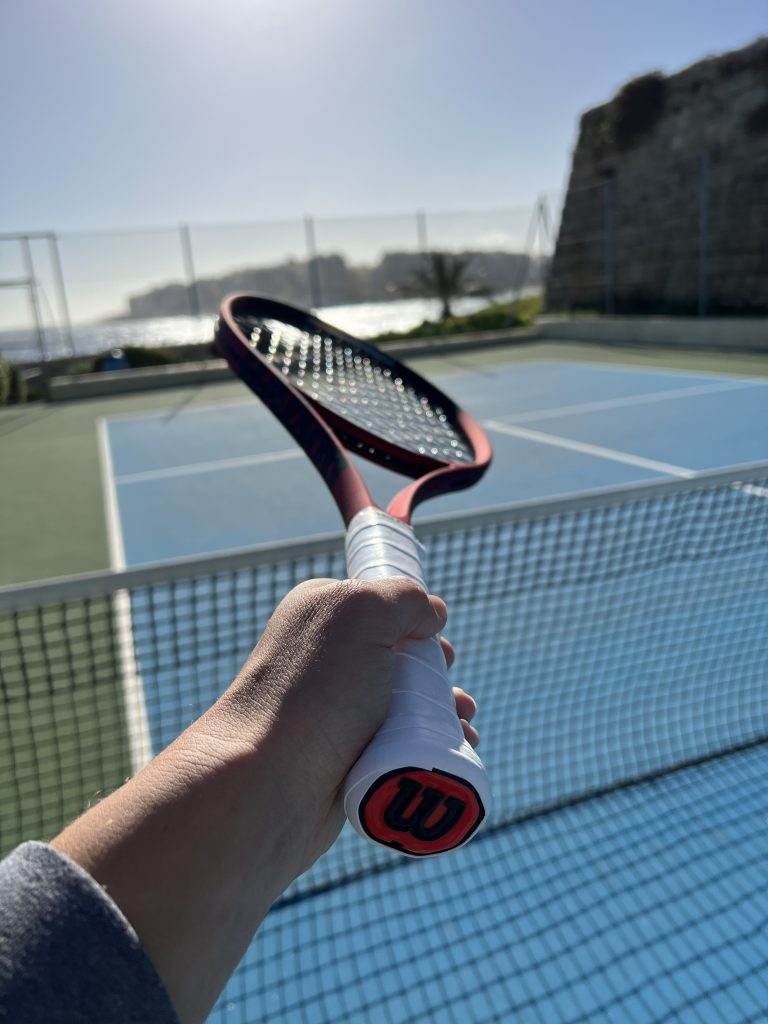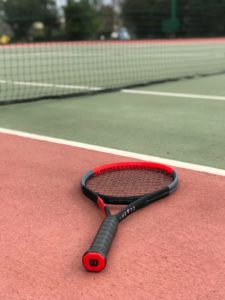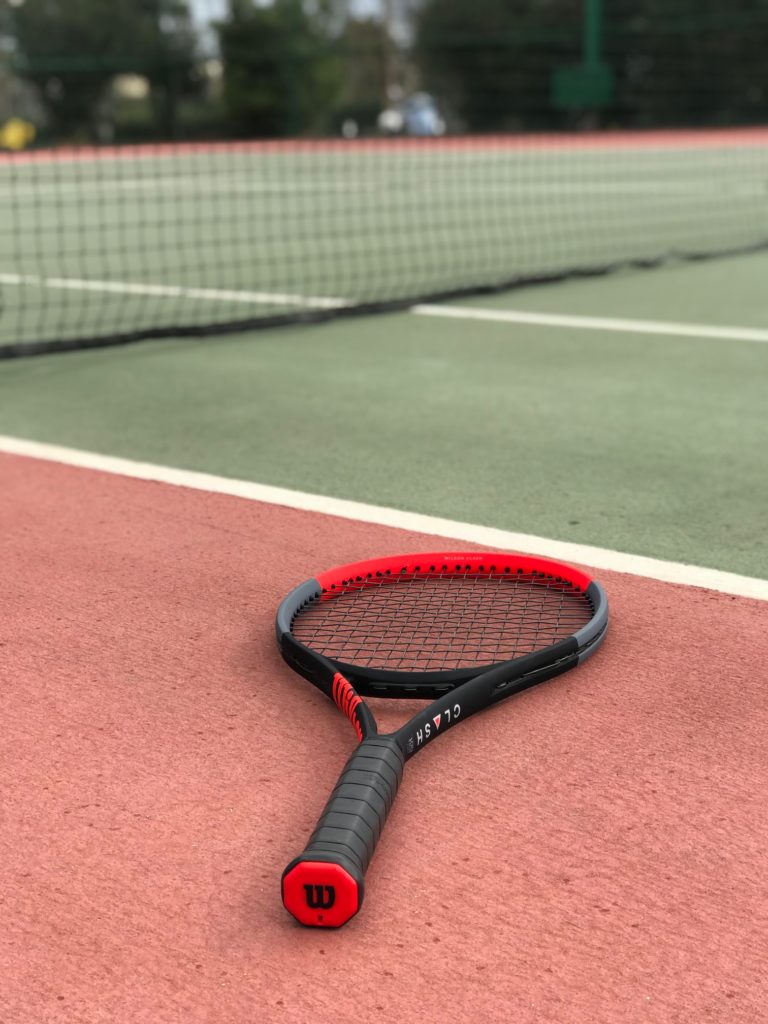 Wilson doesn't have a spin-focused racquet the way I see it. The new Ultra is more focused on power, the Pro Staff on precision and the Blade on versatility. So the most spin-oriented line they have is the Clash and that's why I picked the Clash 100 to be included in this list.
The Clash line of racquets is more comfort-oriented to me and unique in feel, but they do produce a stable output of power and spin. The power of the Clash racquets comes more from the trampoline effect in the racquet than the high stiffness usually associated with this type of frame. It's great for players dealing with tennis elbow concerns but can feel a bit erratic to players who want more control.
Summary
I don't usually list "the best racquets" since it's a personal opinion to estimate and compare racquets, but I know many of you want it, so here we go.
HEAD Extreme MP and Babolat Pure Aero 2023

Yonex VCORE 100

Dunlop SX 300

Prince Ripstick 300

Wilson Clash 100 (unique in feel & comfort)

Prince Twistpower X100 Tour

Tecnifibre TF-X1 and Solinco Blackout 300
If you're interested in purchasing any of these racquets, I would very much appreciate if you used my affiliate links to Tennis Warehouse, Tennis Warehouse Europe or Tennis Only (AUS). I get a small commission if you do, at no extra cost! It helps Tennisnerd stay alive and produce more helpful and entertaining content.