Do you remember "Pim-Pim" Johansson? The hard-serving Swede was top ten at one time in the world and served a world record 51 aces against Andre Agassi in the Australian Open 2005.
"Pim-Pim" Johansson's actual name is Joakim Johansson. He was known for his massive serve and aggressive game until injuries stopped his career. He won 3 titles and was at best 9 in the world rankings in 2014.
In time for the Australian Open 2022, Joachim Johansson answered the question about his tough match against tennis legend Andre Agassi in the 2005 Australian Open in the Betway Insider.
A great personal tennis moment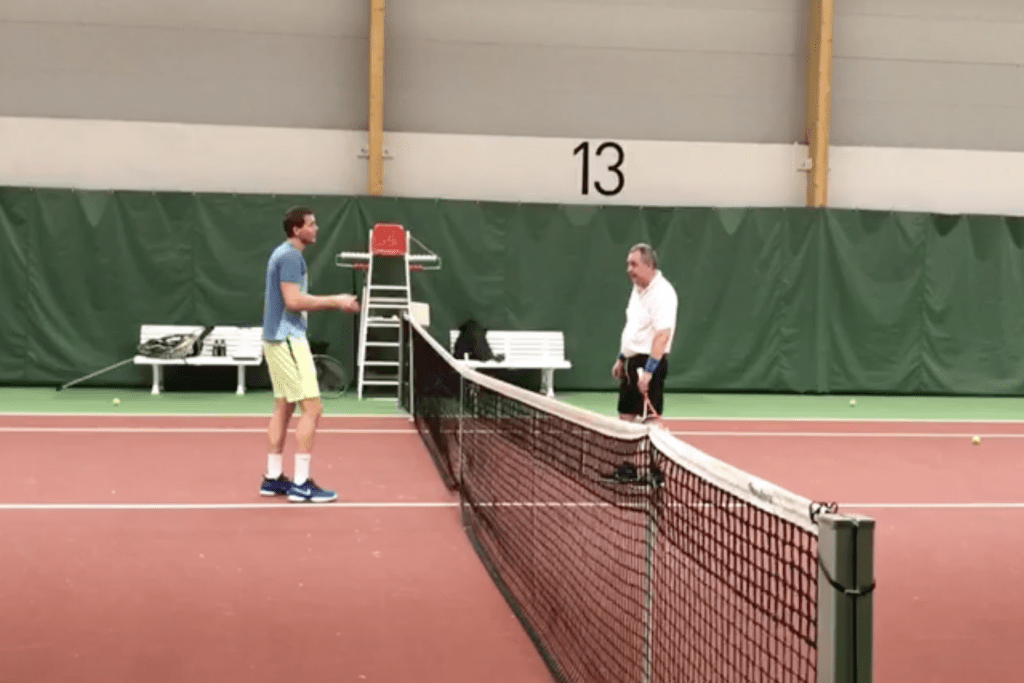 My personal experience with "Pim-Pim" was arranging a personal training session with him for my stepfather (and fellow tennis nerd!) Roger when he turned 60 in 2017. Roger absolutely loved playing with a former world number 9 and thought Joachim Johansson was a great coach and guy.
I'm not sure he is taking on personal coaching sessions anymore, but it was well worth the money and it make my day seeing Roger's excitement about being able to hit tennis balls with a player he has watched so often on TV.
Have you ever had a great personal tennis moment? Perhaps you saw a legendary match or met true tennis legend? Maybe it was a tennis trip to a beautiful location? Or maybe something else. Let me know about your great personal tennis moment below!
My moments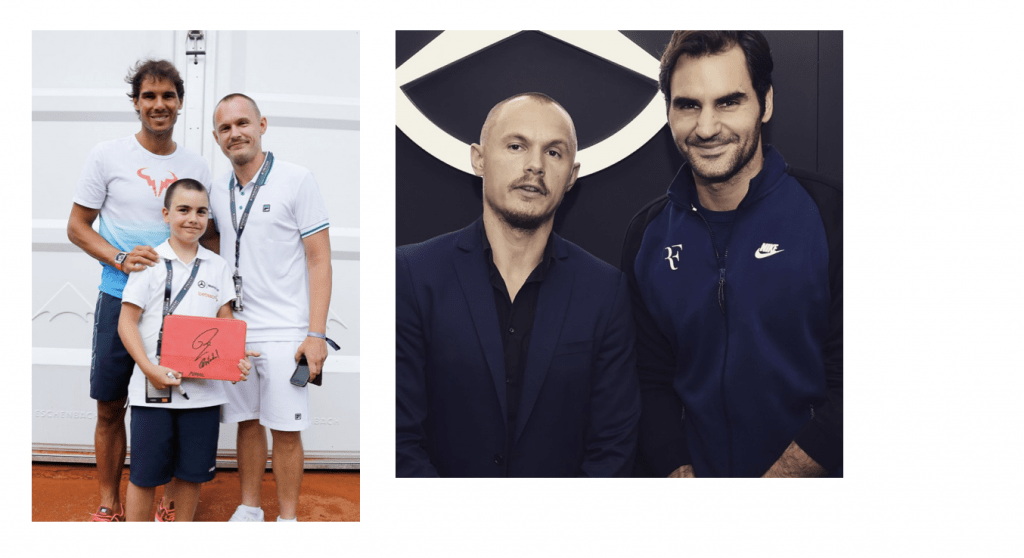 I've been lucky to have many nice tennis moments. On the court and off the court.
Playing on grass at the home of the Mercedes Cup at Weissenhof TC is one.
Watching the ATP Finals in the front row and meeting Roger Federer afterwards, was fantastic.
Playing doubles with Toni Nadal and meeting Rafa afterwards was a great experience.
Testing Novak Djokovic's racquet was also quite exciting.
Talking tennis during a breakfast with Prince Albert at Wimbledon 2015 was pretty cool too.
Overall, pretty much any time I'm on the tennis court is somewhat of a special moment 🙂