It was nice to have him back, right? But after his loss to Bashilashvili yesterday, it was announced that Federer withdraws from Dubai.
Should the news that Federer withdraws from Dubai worry Federer fans? No, I don't think so. He looked pretty sharp in his two three-set matches, but probably came to an understanding together with his team that he needs more training before playing more tournaments. Federer has always been pretty clever with his scheduling and I think this is another good move to make sure the body holds up for as long as possible.
Sure, we will all miss him in Dubai, but it would be great to have him back for a long stretch on the clay to build up some match practice before the key part of the season, the Wimbledon and the Olympics (if it goes ahead).
Tennis needs Federer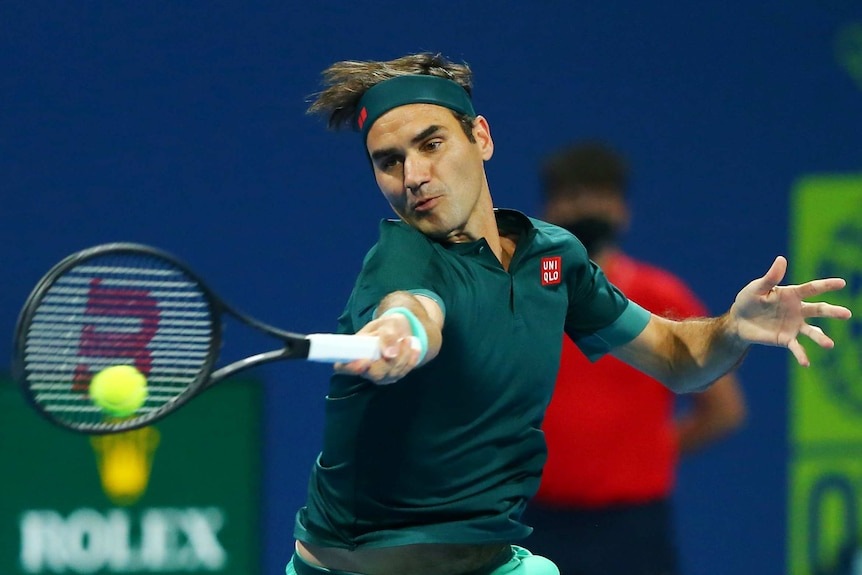 I think some of you will disagree, but it was pretty clear from the audience reception and the buzz around his matches that tennis needs Federer. He's a superstar that creates a massive demand for the sport and when even his fellow athletes show up courtside to watch him play, it's a sign of how important he is to the game.
Don't get me wrong, tennis is strong enough to be fine also without Federer, of course, but it will not be easy to replace him and it will be a huge loss to the game when he retires.
The match against Evans at the Qatar Open was a clear reminder how much we have missed Roger, his smooth moves and fierce ball striking. And props to Evans and Bashilashvili for playing great tennis that created two dramatic matches.
Does Federer feel the injury?
It is, of course, likely that Federer still feels the injury. Most tennis pros play through the pain for most of their careers. It's a part of being a professional athlete. We only have to hope that it's not too severe and that he can prepare and get ready for the latter stages of the 2021 season. He sure looked like he enjoyed himself out there and there is no doubt that the crowd did so.
This is what Federer said after his quarter-final loss:
Overall the body is actually fine. I'm happy. You know, it could be much worse. I mean, there was always, you know, a little bit within me that thought, you know, how am I going to feel after a brutal first-round match? That's what I was thinking about going into the tournament, and how would I feel the second round? I was always worried that maybe I couldn't play it for whatever reason. I felt fine. You know, little stiff in the morning, but that's totally normal I think.
Did you watch Federer's matches in Dubai and what do you make of his physical status?
Ps. You can get Federer's gear from one of our affiliates: TW, TWE and TO and a small commission goes to Tennisnerd Ds.