Naomi Osaka has become a powerful force in the women's game. She has now won four grand slams. But what is Naomi Osaka's racquet?
Naomi Osaka's racquet is a Yonex Ai 98 but painted to look like the latest Yonex Ezone 98. At the time of writing, there is also a limited edition racquet of the most recent Ezone 98. If you want to buy either one, I would appreciate if you do it at one of our partners such as Tennis Warehouse (link to Naomi Osaka's gear), Tennis Warehouse Europe or Tennis Only. If you do, a small commission goes to Tennisnerd.
Naomi Osaka's racquet is, like most tennis pros', customized to suit her specs. She has lead tape added to the sides to bring her specs up to 341g / 12 oz, 31.8 cm / 7 pts HL, and a strung swing weight of 324. Her racquets are strung with Yonex Poly Tour Strike at 59 lbs in the mains and 56 lbs in the crosses.
What is different from Osaka's racquet and the current Yonex Ezone 98?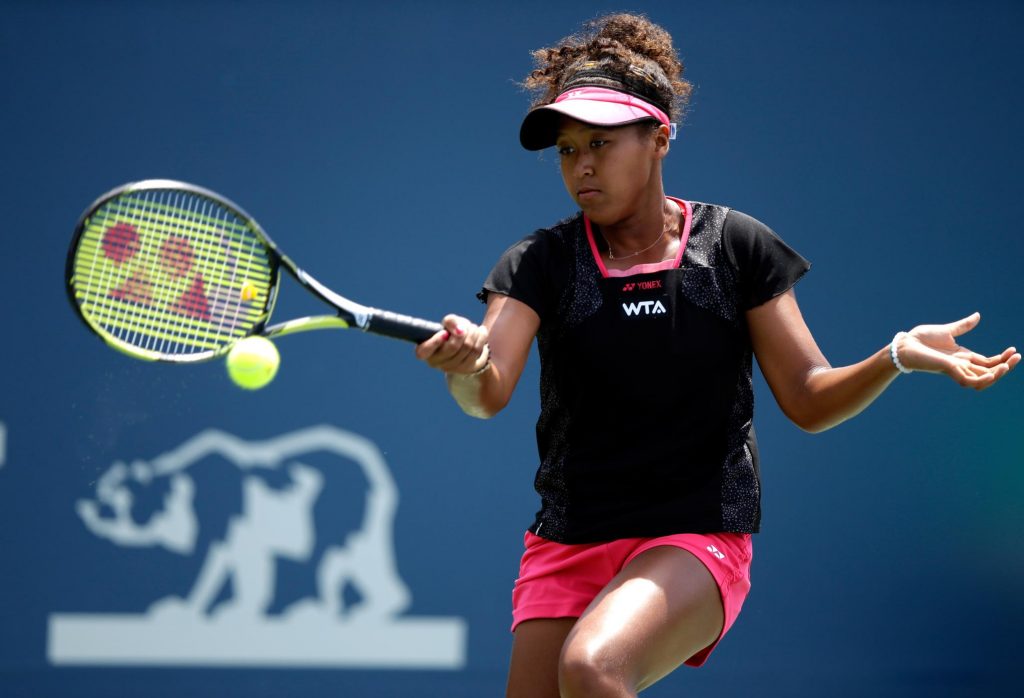 The Yonex Ezone Ai 98 that Osaka uses has a more flexible feel, slightly better comfort and is more low-powered than the current Yonex Ezone 98. Her addition of lead tape to the sides will help increase the stability of the racquet and give her more power. The downside is that it will make the frame less maneuverable.
If you're interested in racquet customization, you can check out my recent video about it on my YouTube channel. There are also several post about how to customize a racquet on Tennisnerd.
The difference from Osaka's current racquet and the current Yonex Ezone 98 is the following:
Osaka's racquet is more comfortable, heavier, and will give you a bit more control
The current Ezone 98 is easier to swing, will give you more free power, but a bit less control and comfort.
The variance between the generations of Yonex Ezone 98 is not drastic and there are fans of Xi (Nick Kyrgios racquet), (Ai, DR (Marton Fucosvics racquet)  and the first edition of Ezone 98 as well as the new one.
Which Ezone 98 do you prefer?