Lorenzo Musetti is definitely a player to watch. The Italian is in the semi-finals of the ATP 500 in Acapulco after some impressive wins.
Lorenzo Musetti is having the best tennis week of his life in Acapulco, Mexico. The 19-year-old has only played 11 tour-level-matches but has already defeated some top quality players. He has now broken into the top 100 in the world for the first time in his career. You can read more about Lorenzo Musetti on the ATP Tour website.
"It is really tough to describe how I feel right now," said Musetti. "One word is tired, almost exhausted, but I'm really, really happy. I am in a [500-level] semi-final, finally, and I will be in the Top 100 next week. A lot of my goals came true tonight. I performed really well and I am proud of myself.
"[It's] the best of week of my life, simple. I came here to playing qualifying and of course I wanted to get through it and gain some points and experience. But I didn't expect to reach the semi-finals, for sure. I am really excited about this and I am excited about how I am playing."
Lorenzo Musetti's racquet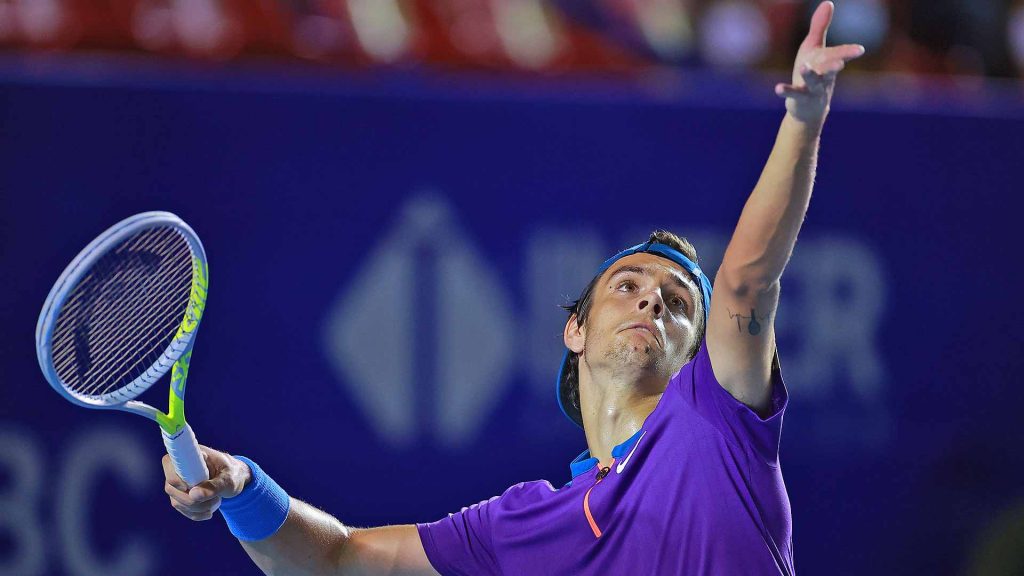 Lorenzo plays highlights-worthy tennis with an aggressive game and a beautiful one-handed backhand. He uses the HEAD Extreme Tour (affiliate link to Tennis Warehouse) customized to a 320g unstrung (not sure about swing weight and balance, sadly) and strings it with a combination of HEAD Hawk Touch in the mains and HEAD Lynx Tour in the crosses (an excellent string setup that I have used myself).
He is yet another talented young player has made the switch to the Extreme Tour, the other player is Juan Manuel Cerundolo, who won his first title two weeks ago in his ATP debut. We are definitely seeing a new, exciting crop of players push through and it's great for the sport.
What do you think of Musetti and his game?