Nuno Borges is still a relatively unknown name, but the former NCAA star is a player to keep an eye on in the upcoming years.
Who is Nuno Borges?
Born and raised in Maia, just outside Porto, Nuno Borges has been enjoying a meteoric rise on the ATP Tour since becoming a pro in 2020.
The highlight of Nuno's college career is his run at the 2019 NCAA national singles championship, losing only in the final to Paul Jubb. The 25-year-old followed the footsteps of many other successful players by playing college tennis for several years. Borges played for Mississippi State University between 2015 and 2019, winning the SEC Player of the Year Award three times in 2017, 2018, and 2019.
After a successful college career, Borges decided to turn pro and start his adventure in professional tennis.
First Years on Tour
2020 was Nuno's first season as a professional player, and it didn't take long for the Portuguese to make an impact. Borges enjoyed great success in Future tournaments, winning three titles and ending the season with an impressive 31-7 record.
In 2021 Borges decided to transition to the Challenger Tour and continued to impress. Despite starting the year as the world no.399, the Portuguese won his first Challenger title and reached two other finals at that level. Another of the season's highlights was his performance at the Millenium Estoril Open, with Borges winning his first ever match on the ATP Tour against Jordan Thompson in straight sets.
Breakthrough Season
After two successful seasons on the ITF and Challenger Tour, Borges has continued his meteoric rise in 2022. The 25-year-old won 37 of the 55 matches he has played so far and has qualified for the main draw of three of the four Grand Slam events.
One of Nuno's 2022 season highlights is his campaign at the US Open, winning his first-ever main draw match at a Grand Slam against Ben Shelton. This victory was extraordinary for Borges since it guaranteed his first appearance in the Top 100, less than three years after becoming pro.
Doubles Success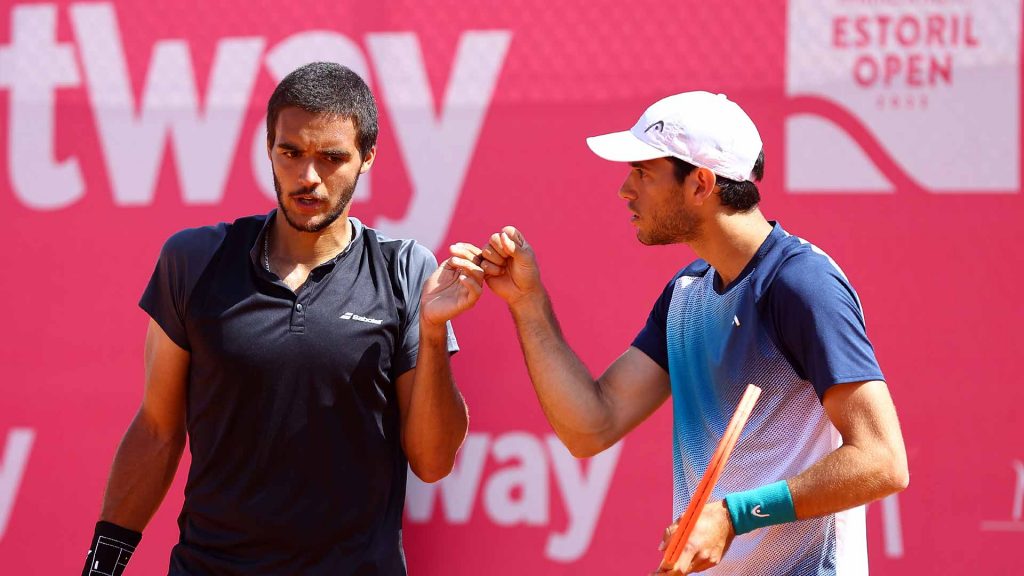 Besides his impressive singles career, Borges is also an excellent doubles player. He has played most of his doubles matches with his childhood friend, Francisco Cabral, and both have an incredible record.
Since 2021, the pair has combined an impressive 57-9 record at the Challenger and ATP Tour. Besides winning multiple Challenger Titles, Borges and Cabral also won the Millenium Estoril Open in 2022 after receiving a wild card.
The two have been a tough team to beat and will definitely be a pair to keep an eye on in the upcoming years at the main events.
Nuno Borges racquet
Sadly, we're unaware of Nuno Borges racquet specs at the moment. He is endorsing a HEAD Radical Pro 2021, but has been using a Radical for years, which means it is likely an older model or some form of pro stock racquet. A popular Radical mold of pro stocks is the HEAD TGT 307.2, which is based on the Graphene Radical from some years back.
What do you think of Nuno Borges game?