It's no secret that the last few years of Andy Murray's career have been rough for the Briton. Will Andy Murray retire this year?
To fully help answer this question, it's important to get into the mindset of the former number one ranked men's tennis player. That's why we will review this playing record and his injury record and look at what's happening right now. Let's begin.
What Has He Achieved?
After Andy Murray won the Junior US Open in 2004 and turned professional at 17, he set sights on taking on established tennis greats Roger Federer and Rafael Nadal. These stars had already been playing with success, and Andy wanted in on the action.
The earliest success of his professional career came in 2007 when he reached the top ten during the ATP tour at 19. A few short years after this, in 2010, Andy Murray and the number one at the time, Novak Djokovic, formed with Federer and Nadal to be unofficially known as the Big Four, dominating the ATP tour and winning many titles.
While Murray initially fell behind the other three with wins, he won the men's singles gold medal at the London Olympics in 2012, defeating Roger Federer. This launched Murray into a successful spell that saw him win the US Open just a month later, beating Djokovic in a five-set battle. This was a significant win not just for Murray but for Britons everywhere, as no British tennis player had won a Grand Slam since 1977. What's more, is that no British man had won a title since 1936.
Between 2013 and 2016, Andy made it to six more Grand Slam finals the next few years. He won two of these at Wimbledon, which was a monumental moment in Andy's career. This was a major event in the UK, with millions tuning in and placing bets on the game. People gambled on the outcome of the game through various apps and sites. You can find the best gambling sites by looking at Online Casinos.
It can be said Andy reached the height of his career in 2016, shortly after winning the British Davis Cup alongside his brother the year before. In 2016, he reached three Grand Slam finals, including a win at Wimbledon. He also successfully defended his gold medal at the 2016 Rio Olympics, becoming the first man with two Olympic gold medals in the singles format. 2016 was topped off by clinching the number one ranking after defeating Novak Djokovic.
What Are The Current State Of Things?
Andy Murray can boast a bountiful career, being the number one ranked men's player for 41 consecutive weeks. He can also boast a reputable top ten status, staying in the top ten between July 200 and October 2017 for all but one month. Overall, Murray has 46 ATP single titles to date.
Andy Murray has been plagued with various injuries since 2016, a trait shared with athletes performing at the highest level. The main issue that has concerned Andy has been his long-standing hip issue. Before 2017, this issue was largely under control, but after the French Open and Wimbledon of that year, the problems started to flare up again.
In August that year, Murray had to pull out of two Masters events, sadly losing his number one ranking. He planned to return to the US Open, but had to pull out two days before. Following several consultations with hip specialists and another attempt to return to the court in January of 2018, it was announced that Andy would miss around a year after undergoing hip surgery.
It would take several months, but Andy Murray would return to tennis in June and won his first match in July. However, he pulled out before Wimbledon, believing it too soon to play best-of-five-set matches. It wouldn't be until the very end of August that Murray returned to the tour at the US Open and playing an event in China before ending his season.
During an emotional press conference in January of 2019, Murray explained his hip problems further to the public. He admitted that he was planning to retire at the end of Wimbledon unless his injury worsened and required that to happen earlier. A few weeks later, he had hip resurfacing surgery to end the pain but still had hope to play before retiring.
Is He Still Injured?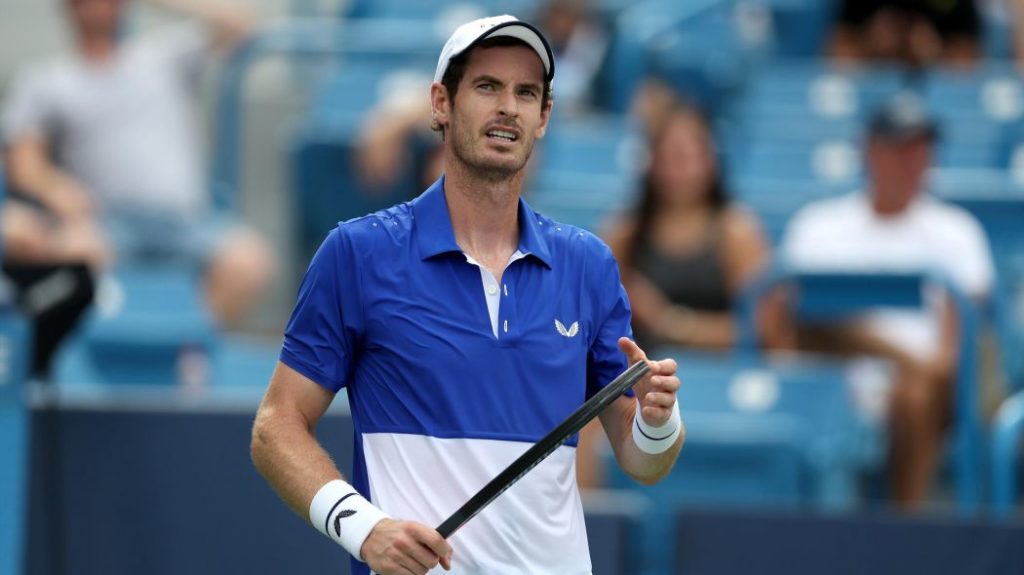 After the surgery, Andy Murray returned to the court six months later, playing in a doubles tournament at Queen's alongside Feliciano Lopez, winning the title. He played a further few doubles tournaments, including one alongside Serena Williams. He would return to singles in August of 2019 and win his first tour singles match in September.
Murray shook off his injury to become a title winner in October, winning the European Open in Antwerp against Wawrinka. A month later, while playing in the Davis Cup, he won the first match but suffered a further hip injury.
Following further complications, he wouldn't return to tennis until late 2020, after requiring additional surgery. Since then, it's been a mixed batch for Andy, never being able to entirely return to his pre-injury form and having to pull out of more and more matches.
He had to pull out of some tournaments in 2021 due to testing positive for the coronavirus, which added further issues to his troubles. You can be forgiven for thinking this would lead to Andy retiring soon after, but that is not the case.
Andy has stated that, shortly after his exit at Wimbledon this year, he has no plans to retire and is already looking ahead to 2023. The last few years have been rough for the Briton, but he believes he is in a better place than he has been in recent, at least physically speaking. Right now, Andy thinks he can play until his body starts to give up and that as long as he is physically able, he will continue playing at the highest level.