In this podcast episode, I'm joined by the Laver Cup 2022 stringing team, where we talk about stringing for the big 4 and much more.
Stringing for the big 4 – The Laver Cup stringing team
It's the first time I've done a podcast with six people. So big thanks to Edwin, Mauro, Huw, Richard, Dennis, and Martin for joining the Tennisnerd podcast. It's always interesting to hear from the best stringers in the world and I hope it inspires more players to take up stringing.
In this episode, we talk about stringing for the big 4 at the 2022 Laver Cup and some of the following:
What is the difference between a drop weight and an electronic stringing machine in terms of quality?
What happened to Matteo Berrettini's racquets at the Laver Cup?
Why stringers deserve more respect from organizations and players.
Some tips and tricks on dealing with string breakage.
How long it takes to adjust between different machines.
And much more, of course.
The stringers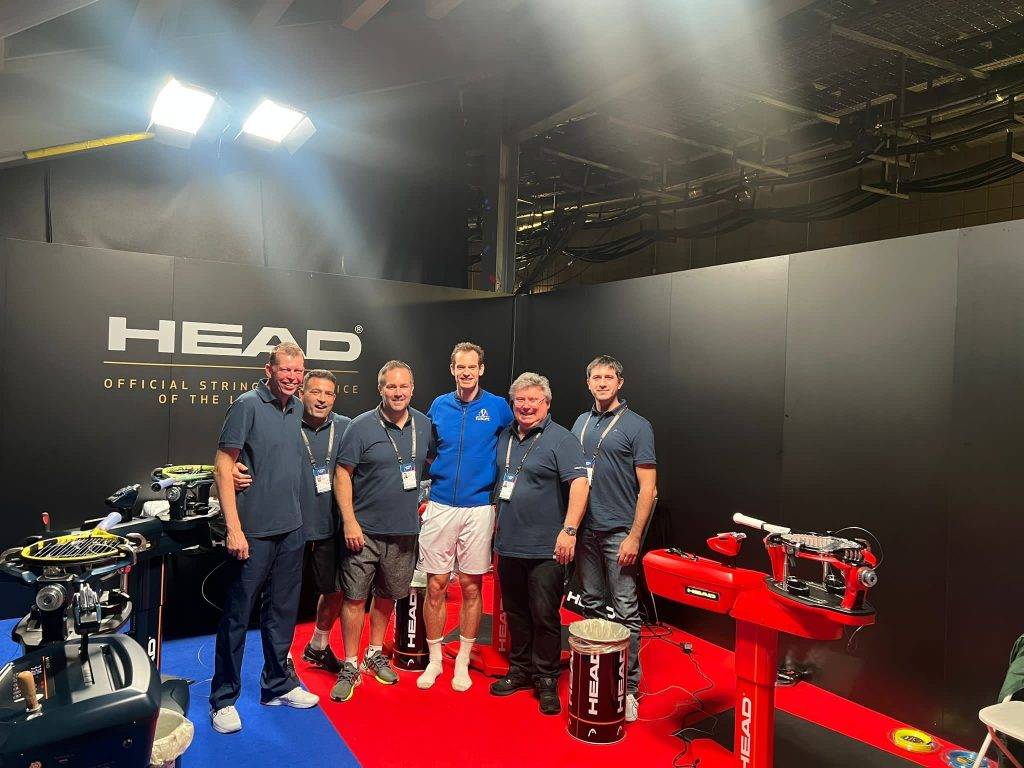 The Laver Cup 2022 stringing team:
Richard Parnell
Huw Phillips
Martin Mann
Edwin Gruijs
Mauro Pinaffo
Want to start stringing?
Check out the Global Racquet Stringers Association for courses, info and more.
Thanks again to Dennis Fabian for setting this up. If you want to know more about Dennis and his work on HEAD products, check out my latest podcast with him.
Are you interested in buying a stringing machine? Check out the selection of stringing machines at our friends at Tennis Warehouse.